Enabling Omnia.11 Low-Latency Monitoring
By Clark Novak on Jul 3, 2013 3:27:00 PM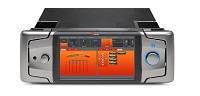 Ben Umberger of WFLZ writes:
"I'm using an Omnia.11 with version 1.03 firmware. I have the analog output selected as DJ for off-air monitoring, but the audio is still coming out delayed. What am I missing?"
Alliance Tech Support master Mark Manolio replies:
"You're on the right track. In the Output menu, press the "Analog" submenu button and then select "DJ" (the button should turn green when selected). The low-latency DJ processing should then be routed to the analog output XLR output jacks. Control of the DJ processing is located in the AGC menu where you will find submenu buttons for DJ Mix and DJ Lim. Make some adjustments and listen for the changes."
Thanks Mark!
Topics: Omnia Audio, Audio Quality Monitoring & Analysis, Audio Technology
Subscribe

If you love broadcast audio, you'll love Direct Current! Get it delivered to your inbox weekly!