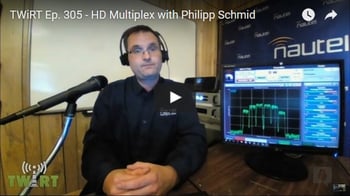 What if you could transmit fifteen radio program channels from one FM transmitter, and receive them on existing FM-HD radios? Philipp Schmid, Research Engineer at Nautel, has been demonstrating exactly that. How does it work, and why might a broadcaster want to do this? Philipp joins Chris Tobin and Kirk Harnack to explain.
Watch the Video!
Topics: Broadcast Technology
Subscribe

If you love broadcast audio, you'll love Direct Current! Get it delivered to your inbox weekly!