Telos Alliance Demonstrates 'HyperStudio' Experience VM Concept at IBC 2018
By Krissy Rushing on Sep 13, 2018 11:14:21 AM
At this year's IBC show, Telos Alliance will demonstrate a cutting-edge virtual machine (VM) concept we are calling 'The HyperStudio Experience' in stand #8.D47 at the RAI Amsterdam, September 14-18. The demo will feature Telos Alliance products running virtually in a hypervisor environment.
Virtual machines (VMs) are commonly used to replace traditional computer hardware. The HyperStudio is a sneak peek into the future of broadcast technology and what could well become the basis for studios moving forward, showing IBC attendees innovative concepts for what's possible.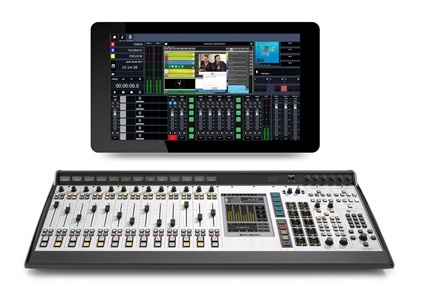 "Broadcasters have a keen interest in virtual environments to power ever-changing audio workflows. VMs allow functionality, redundancy, and managed total cost of ownership (TCO) that broadcasters have never been able to replicate in hardware-based facilities. Along with our partner IP-Studio, we are excited to show some of our thinking on virtual environments at this year's IBC," says Marty Sacks, VP of Sales, Support, and Marketing at the Telos Alliance.
The HyperStudio Experience will include various Telos Alliance VMs, including the new Axia Pathfinder Core PRO, Telos Z/IPStream 9X/2, Axia IP Driver, and Axia IP-Tablet Virtual Radio Software.
Don't miss the HyperStudio Experience, schedule a Telos Alliance booth appointment here: http://success.telosalliance.com/appointment-ibc-2018.
Further Reading
Learn more about virtual radio and the exciting Axia IP-Tablet and Z/IPStream X/2 and 9X/2:
Virtual Radio: The New Broadcast Frontier
Axia IP-Tablet Virtual Radio Software
Topics: virtual radio, IBC 2018, hyperstudio experience, hypervisor
Subscribe

If you love broadcast audio, you'll love Direct Current! Get it delivered to your inbox weekly!