IBC 2017: Big Announcements, Big Awards
By Dave Sarkies on Sep 20, 2017 1:35:00 PM
Another IBC has come and gone, and this year's visit to Amsterdam was another exciting and successful one! The booth was packed, the champagne flowed for our big new product announcement, and by the end of the five-day show two major awards were in our hands, cementing our position as the leader in broadcast innovation. After such a whirlwind show, you'd think we'd want to take a break, but we're super psyched and looking forward to bringing our latest solutions to audiences across the globe.
Telos Alliance Claims Two Best of Show Awards at IBC 2017!
The Telos Alliance is proud to announce we are the recipient of two NewBay Best of Show Awards at IBC 2017. Axia IP-Tablet Virtual Radio Software was recognized by Radio World International, while the newly anounced Telos Infinity IP Intercom received a Best of Show Award from TVB Europe magazine.

"We are especially honored to receive these distinguished awards from NewBay, both of which emphasize the IP-based future of broadcasting," says Frank Foti, CEO of the Telos Alliance. "At Telos Alliance we push hard to create products that give our broadcasting family the innovative high-performance solutions they need in any format they need it. It's gratifying to see that work rewarded."
Speaking of Infinity
As you might imagine, the Telos Infinity IP Intercom, announced on opening day of IBC 2017, turned a lot of heads in Amsterdam. Infinity represents a complete reimagining of broadcast communications, merging voice communication and contribution audio on a single IT backbone while employing VoIP and Livewire+ AES67 AoIP transport to provide features and functionality without compromise or limitation. In addition to the Best of Show Award, Infinity was also nominated for an IABM Innovation Award.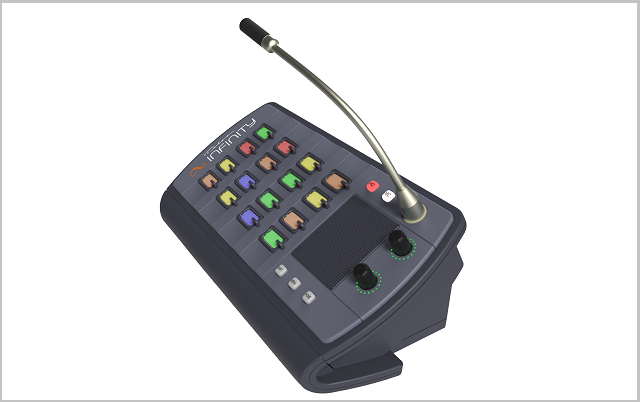 Virtual Radio a Hot Topic
While Infinity got a lot of attention, the move toward virtual radio was also a hot topic at IBC 2017, both in the Telos Alliance stand, and throughout the show. An example of this was our award-winning IP-Tablet from Axia. And you can't have virtual radio without AoIP. AoIP and AES67 interoperability demos were held in the IP Showcase for the duration of the show.
Omnia Updates Debut at IBC
Omnia was in on the excitement as well as audio processing gurus Leif Claesson and Hans van Zutphen announced significant upgrades to the Omnia.9 and OmniaSST, respectively.
Leif premiered the upgraded Omnia.9, featuring a new clipper that cuts total latency through the box in half, and boasts a cleaner sound, even at top volume, while Hans demonstrated the latest update to our OmniaSST processing software, including a new web interface for µMPX and new auto EQ system.
See the Excitement
Couldn't attend or watch it live? You can see all the excitement from the Telos Alliance stand on our IBC 2017 YouTube channel, featuring product introductions, interviews with movers and shakers from across the broadcast biz, and more.
Further Reading
For more about some of these exciting products, check out this content:
Introducing Telos Infinity IP Intercom
Virtual Radio: The New Broadcast Frontier
Subscribe

If you love broadcast audio, you'll love Direct Current! Get it delivered to your inbox weekly!