New Consoles in Newcastle
By Dave Sarkies on Nov 15, 2017 1:55:00 PM
Southern Cross Austereo is a major Australian broadcast network consisting of over 100 radio and TV stations across the country. Recently, SCA has made the move to AoIP and Axia at a number of their radio facilities, including moving their Newcastle operation – about two-and-a-half hours north of Sydney – into a new building earlier this year. The Newcastle location features two radio stations, KOFM 102.9 and NXFM Hit 106.9.
Steve Adler is Broadcast Engineer for SCA, and although the move to Axia has been a trend at several SCA facilities of late, he admits there was an additional reason for the move to the new Newcastle digs. "Honestly, the catalyst for building the new studios was that the lease at our previous premises had run out, so we had to move," Steve muses. "But in all seriousness, it was a very old analog station and it was time to give it a refresh."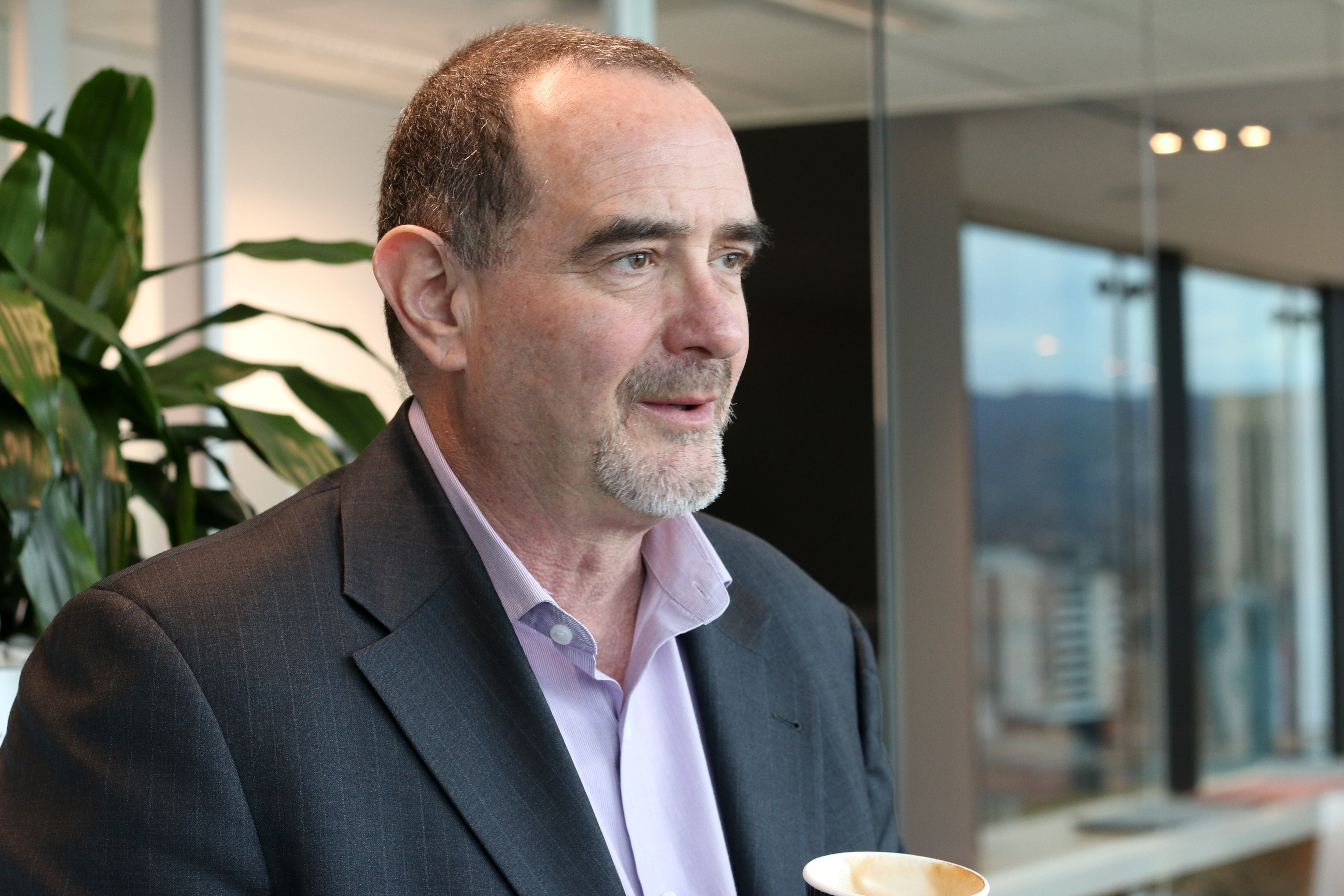 Steve Adler, National Radio Engineering Manager for Southern Cross Autereo
Why the move to AoIP for so many SCA studios? Steve says it just makes so many things so much easier. "It just gives you far more flexibility in what you can do because of Audio over IP… You can route better, you can do more with it, it's WAN-friendly. The backbone of our system is Axia; all the consoles, all the engines. We have well and truly hitched our style to the Telos Alliance wagon."
Steve says the Newcastle studios are identical to those in Southern Cross' Adelaide facility, which was built just prior, though there are only two production studios, whereas in Adelaide has three. He adds that they try to keep things fairly uniform in their various studios across Eastern Australia. "For better or worse we try to keep a standard in whatever we do, so the studios at several of our facilities are carbon copies of each other." The approach makes things easier, such that most any engineer on the SCA staff could go the various sites and find their way around. "This is important," Steve says, "because Axia is complicated."
"It just gives you far more flexibility in what you can do because of Audio over IP . . . You can route better, you can do more with it, it's WAN-friendly."

—Steve Adler, National Radio Engineering Manager, Southern Cross Autereo
Complicated, maybe… But Axia ultimately makes life less complicated for the SCA team, according to Steve. "All the previous stuff was time-division multiplexing, and you only had so many channels. With AoIP, it's unlimited, really. As long as you treat your virtual LAN properly, you can do anything with it."
Steve recalls the morning they went to air at the new studios in Newcastle, with brand new Axia Fusion consoles and a Telos VX phone system. "Everything exceeded the staff's expectations. They didn't dream they'd be in such a nice facility."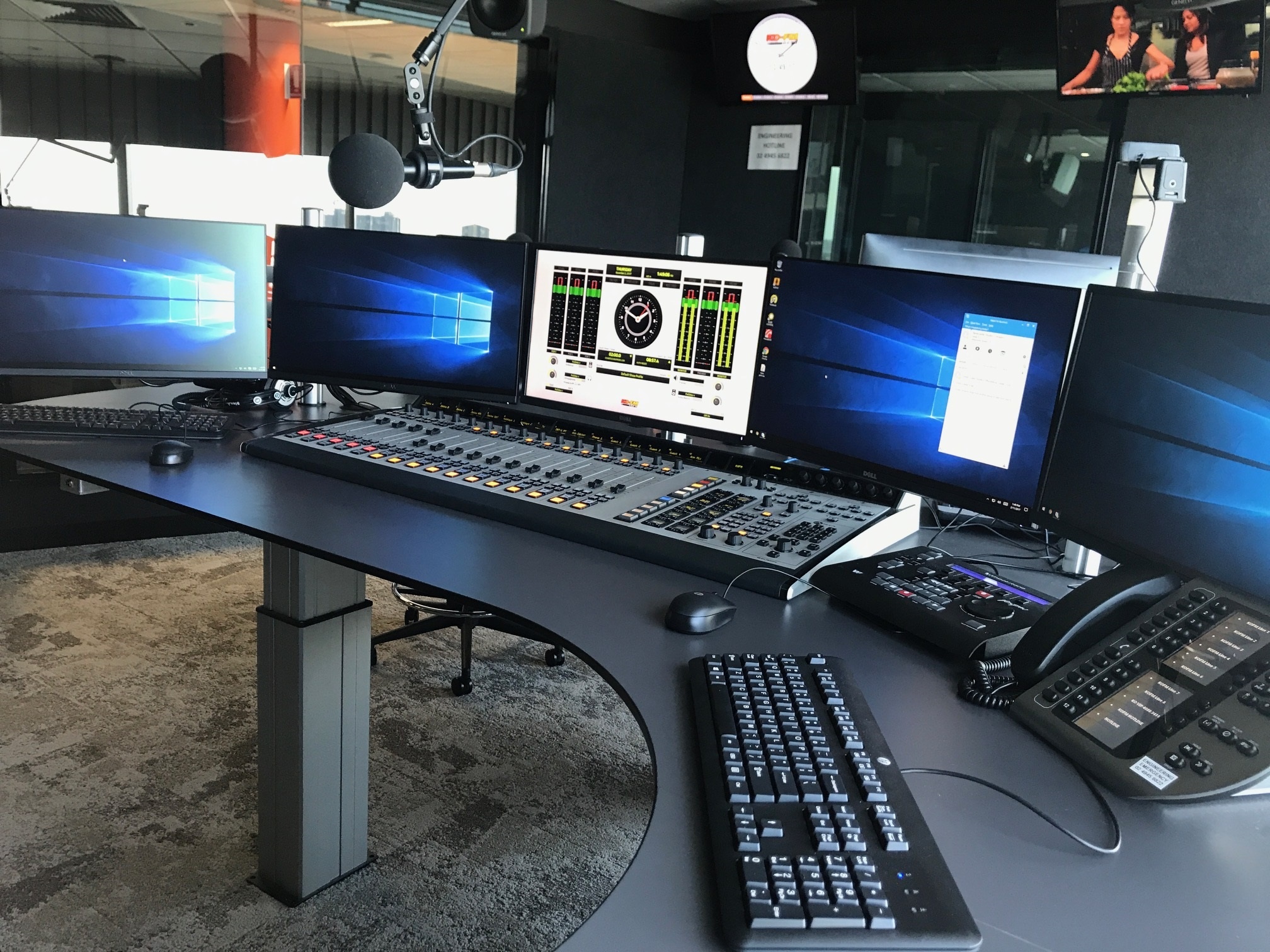 Axia Fusion console at KOFM 102.9
To be fair, it's not just the Axia Fusion AoIP consoles and Telos phones that made the staff fall in love with the new studio—it seems the facility they moved from wasn't exactly modern. "They came from a little dungeon without a view and only electric light, and now they've got these picture windows and a great view," Steve jokes.
While Steve may exaggerate the condition of the previous facility a bit, he notes that the addition of Axia consoles has clearly had an impact on the staff's creative productivity. "Technically speaking, what they can do now and the ease with which they can do it, it allows them to be creative and create better content."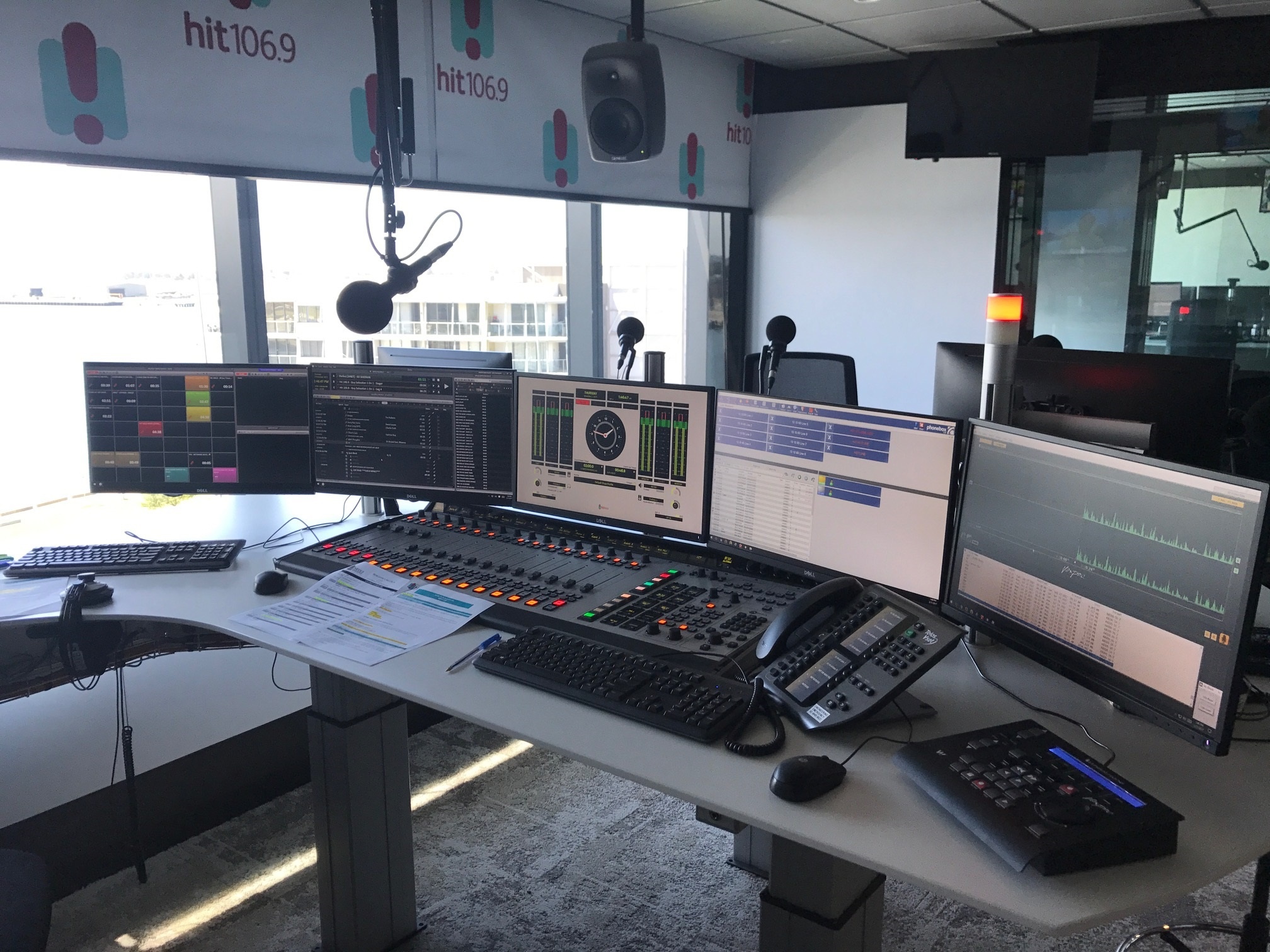 Fusion console and Telos VX phone at Hit 106.9
Despite the success Southern Cross Austereo has had with Axia through the years, there were some bugs to work out in the early days. Steve says Axia engineers listened carefully to SCA's concerns and collaboratively, they worked things out. It's that mutual respect and collaboration between the two entities—and AVC—that led to the development of Southern Cross' groundbreaking content distribution system known as SCAsat, making significant use of the Telos Zephyr iPort PLUS Multi-Codec Gateway.
In addition, the transition to Axia and AoIP is planned for more Southern Cross studios as well as the SCA network expands. "It says a lot about the Telos Alliance and Axia that they're the standard. That's why we keep coming back to you."
Further Reading & Viewing
For more about the Southern Cross Austereo's SCAsat system, check out these items:
Connecting the Land Down Under
Topics: Axia Audio, aoip, Axia Fusion
Subscribe

If you love broadcast audio, you'll love Telos Alliance's newsletter. Get it delivered to your inbox by subscribing below!