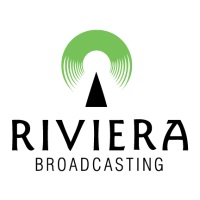 Omnia on the Riviera
The Riviera Broadcast Group is the owner and operator of three radio stations in the Phoenix market. The company is a cutting-edge broadcast group, founded in January 2005 by Tim Pohlman, a former executive with CBS Radio and partner Chris Maguire, who serves as the company's chief financial officer.
I recently caught up with Chief Engineer Paul Schminke regarding his experience with the Omnia.9sg and how it has been invaluable to his facilities in this geographically challenged area.
Denny: Paul, you have three Phoenix area operations, KKFR, KOAI, and KMVA. And KMVA is actually duplicated from two different parts of the city. Is that right?
Paul: Yes, sir. In fact, all three signals are actually rebroadcast. The KKFR and KOAI are rebroadcast on two translator signals and then the KVMA and KEXX signals are actually full-class C FMs that are simulcast from essentially opposite corners of the city.
Denny: Did you deploy the 9sg on all three of your stations?
Paul: Currently we have the 9sg on KKFR and KKFR's translator. Then we also have the 9sg installed on KEXX and KMVA. I'm looking to implement within the first quarter of this year the 9sg on KOAI and its translator as well.
Denny: Tell us how the Omnia.9sg helps you manage these signals.
Paul: Obviously in trying to keep our signals consistent and give our listeners the best quality experience we possibly can, we wanted each one of the signals to be completely identical. KEXX and KMVA are prime examples. It didn't make a lot of sense to have a processor on one side of the city and a processor on another.
So the solution was to centralize our processing. And to add to the challenges, KEXX also runs HD, which gave us all the more reason to have a centralized processor. By being able to incorporate the Omnia.9sgs, we were still able to feed the transmitters the composite audio and obtain the absolute best quality signal we possibly can and have our centralized processor.
Denny: So you use the 9sg primarily to have the same processing on two different transmitters feeding the same programming.
Paul: Yes. The other serious advantage that we've encountered is that the 9sg also helps multipath within the city. So again, it gives both of our signals a lot more even coverage and a lot more consistent product for our listeners.
Denny: Tell us more about how the 9sg helps you with multipath.
Paul: Well, these signals traditionally have been enough of a rim shot outside of town that we've never run RDS on them for fear of it compromising coverage area. Plus we would always have to watch modulation, and stuff like that, very carefully. Alot closer than most in-town broadcasters would.
It was immediately apparent even before turning RDS on the back arm on the signals with the 9sg, that the unit was also helping to compensate for the stereo pilot itself. We almost immediately realized that our coverage area had dramatically improved in areas where the station was unlistenable before. We now had a perfectly listenable signal. We were all quite impressed by that.
Denny: And part of the challenge you had is that your three primary licenses are actually somewhat north of Phoenix and don't necessarily cover the southern end of the market all that well, which is why you have translators and simulcast stations in those regions.
Paul: Correct. The three signals are broadcast from Tower Mountain, about 50 miles or so northwest of Phoenix. Arizona is obviously rocky, hilly terrain, so we have some geographical issues as far as being able to get into the southeast parts of Phoenix. The Omnia9.sg dramatically improved coverage in areas like Tempe and Scottsdale, where our signals were not even remotely listenable before, without needing the fill in signals.
Denny: Even without needing the fill in signals, that's remarkable.

Paul: Yes, sir.
Denny: So you would recommend the 9sg to people in a similar situation?
Paul: Absolutely. The difference that you get by giving your transmitter the composite audio over using the internal stereo generation in the exciter is a massive improvement. So being able to accommodate that while also keeping co-studio side processing, the benefit is incredible.
Denny: Could you just tell me what the chain looks like? You have a 9 at the transmitter and then use a 9sg? Walk me step by step through the chain.
Paul: In the case of KKFR, it's actually still an Omnia.06. KKFR is actually a bit of a heritage station. It's used the same processing for many years. So we didn't want to necessarily change the sound that our listeners were accustomed to, but we wanted to give ourselves the boost in signal and have the advantage of running the RDS and all of that.
So we actually have an Omnia.06 studio side and that goes into our two discreet STLs and then from there it joins back up into the Omnia.9sg as the transmitter. And in the case of KEXX and KMVA, we actually have an Omnia.11 studio site, which then feeds into the STLs, STLs that go to each location and then into the 9sg at each site.
Denny: What made you go to the 9sg when it was time to consider independent signal generation versus other competitive products? Was it the reputation of the company or was it what you've heard from other users about the 9sg? What made you go in that direction?
Paul: Well, I actually had spoken a bit about our plans. Obviously we had not implemented at that point in time, but about our plans about having the HD and the translators and the simulcast and all of that. I spoke with Leif (Claesson, developer of the Omnia.9) himself at the NAB show two years ago. He kind of gave me the heads up that you guys have this new product coming out on the market.
It was something that really excited me because while there are competitive products out there, none of them really seem to have the feature set that the 9sg had that we got so excited about. So after I had that conversation with him, I was immediately wanting to try one out. As soon as I had the opportunity to, we got a demo in.
Denny: So what are the features of the 9sg that you like the most?
Paul: One that is actually a really handy feature. Before, we were using, which is also a Telos product, but we were using a 25-Seven delay to accommodate for the subtle differences in timing between the 97.5 and the 103.9. We wanted them to be perfectly in sync with one another. And 103.9 was always lagging slightly behind because it was running HD and the x-gen and the exciter seems to add a little bit of delay even to your analogs.
So we were real excited to try out implementing that brief little amount of delay just in the 9sg itself on 97.5, the KMVA signal and sure enough, the delay worked flawlessly for that. So now I was able to repurpose and use the 25-Seven delay elsewhere in the facility where it was more useful to us.
Denny: So you are processing with both Omnia.11 and Omnia.9 in the Phoenix cluster?
Paul: Yes. The Omnia.11, we've been extremely pleased with that. We also do have an Omnia.9 and that's what is on KOAI as well. But as far as the 11 goes, we are extremely pleased with that for that format. That is a top 40 kind of format. The Solar Plexus feature brings out super low end and especially with the most recent round of firmware upgrades, we've never been happier with an audio processor.
Likewise, with the Omnia. 9, which is on KOAI, again, that's still feeding AES out and feeding our STLs,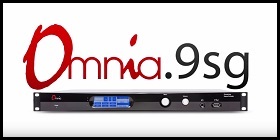 which then go right into the AES in on the exciter. That's our next upgrade, as I mentioned. But that format is actually kind of at slow hits, almost like '70s, '80s, soft rock kind of stations. Again, for that format, the Omnia.9 fits it so well. We've had nothing but positive comments on the signal.
Telos Alliance has led the audio industry's innovation in Broadcast Audio, Digital Mixing & Mastering, Audio Processors & Compression, Broadcast Mixing Consoles, Audio Interfaces, AoIP & VoIP for over three decades. The Telos Alliance family of products include Telos® Systems, Omnia® Audio, Axia® Audio, Linear Acoustic®, 25-Seven® Systems, Minnetonka™ Audio and Jünger Audio. Covering all ranges of Audio Applications for Radio & Television from Telos Infinity IP Intercom Systems, Jünger Audio AIXpressor Audio Processor, Omnia 11 Radio Processors, Axia Networked Quasar Broadcast Mixing Consoles and Linear Acoustic AMS Audio Quality Loudness Monitoring and 25-Seven TVC-15 Watermark Analyzer & Monitor. Telos Alliance offers audio solutions for any and every Radio, Television, Live Events, Podcast & Live Streaming Studio With Telos Alliance "Broadcast Without Limits."
Topics: broadcast audio processor
Subscribe

If you love broadcast audio, you'll love Telos Alliance's newsletter. Get it delivered to your inbox by subscribing below!