How Omnia Enterprise 9s Makes Planning for Transmission Changes More Flexible | Telos Alliance
By The Telos Alliance Team on May 5, 2020 9:23:44 AM
How Omnia Enterprise 9s Makes Planning for Transmission Changes More Flexible
As broadcasters, we have to come up with creative ways to stay on the air, no matter what. Up until recently, that has meant hardware redundancy, which is costly and, unfortunately, not always the most flexible. We designed Omnia Enterprise 9s especially for broadcasters who need maximum flexibility to move their entire processing infrastructure as needed and to be able to access it from a variety of locations. 9s is a high-density audio processing solution that is designed for use in HA (high availability) situations.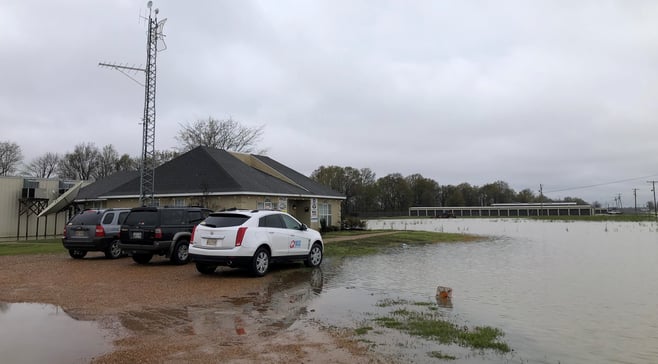 Easily Use

9s

in Every Type of Redundancy
You can use 9s in every type of redundancy, including:
Environmental Redundancy
Omnia is designed for environmental redundancy, meaning single points of failure risk can be shared by having the 9s installed on several server racks through a network center.
Additionally, the failure risk for 9s installations can be shared by installing the software on different centers in different geographic areas; meaning the chance for any downtime caused by disasters or mishaps is further reduced by eliminating any single points of failure.
It allows the broadcasters to have multiple levels of redundancy in a variety of locations, such as on-site and off-site backup, replication, and failover of all audio processing systems.


It allows the broadcasters to have multiple levels of redundancy in a variety of locations, such as on-site and off-site backup, replication, and failover of all audio processing systems.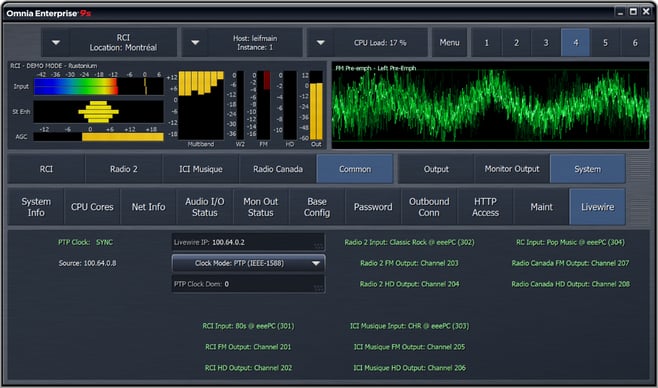 Software Redundancy
Redundancy is built into the software. 9s can be programmed for FM, DAD/HD, and streaming; giving you the flexibility to add specialty channels.
9s has SMPTE 2022-7 for redundant stream support. This means you are sending and receiving audio on two paths simultaneously for seamless switchover and seamless package-loss tolerance.




Architecture Redundancy
Network attached servers running 9s installed in separate geographic locations are synchronized via way of PTP—processing the same audio program in parallel—so the playout orchestration has two parallel programs from two locations available. This is disaster recovery at its best. Both facilities run 24 parallel audio programs. Doing so requires an Audio over IP PTP synced operation.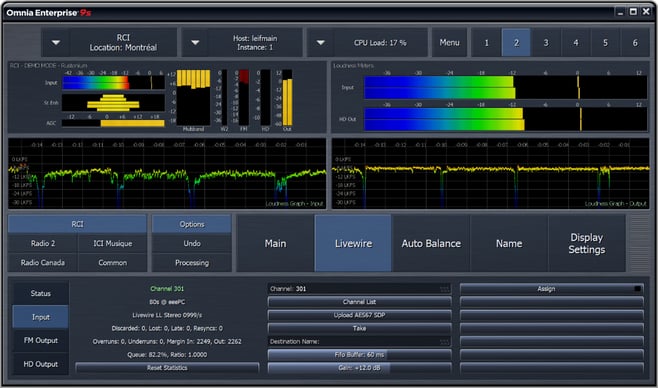 Access It Wherever You Are
Because we designed 9s to be part of the critical transmission path, we have built in several ways to access it, even if physical presence at the head-end is not possible:


Configuration and control: You can control 9s remotely via its NF remote client application. In addition, 9s can be controlled and monitored via a comprehensive HTTP-based API.


Installation and deployment: You can deploy 9s and the entire suite of Telos Alliance software products across a network quickly compared to hardware, which means the you have the ability to move licenses to other locations as needed. This would be much more difficult with traditional hardware.


Omnia Enterprise 9s is designed to be ready wherever you need it, whenever you need audio processing for your transmission network and audio streaming. Interested in learning how Enterprise 9s can work for you? Send us a message and our team will help guide you in the right direction for your studio.

You Might Also Like

Omnia Enterprise 9s Product Page
Omnia Enterprise 9s Virtual Demo License
Telos Alliance has led the audio industry's innovation in Broadcast Audio, Digital Mixing & Mastering, Audio Processors & Compression, Broadcast Mixing Consoles, Audio Interfaces, AoIP & VoIP for over three decades. The Telos Alliance family of products include Telos® Systems, Omnia® Audio, Axia® Audio, Linear Acoustic®, 25-Seven® Systems, Minnetonka™ Audio and Jünger Audio. Covering all ranges of Audio Applications for Radio & Television from Telos Infinity IP Intercom Systems, Jünger Audio AIXpressor Audio Processor, Omnia 11 Radio Processors, Axia Networked Quasar Broadcast Mixing Consoles and Linear Acoustic AMS Audio Quality Loudness Monitoring and 25-Seven TVC-15 Watermark Analyzer & Monitor. Telos Alliance offers audio solutions for any and every Radio, Television, Live Events, Podcast & Live Streaming Studio With Telos Alliance "Broadcast Without Limits."
Topics: broadcast audio processor
Subscribe

If you love broadcast audio, you'll love Telos Alliance's newsletter. Get it delivered to your inbox by subscribing below!