Omnia VOLT Hits the Airwaves in Scranton
By now you've surely heard about VOLT, the new processor from Omnia Audio that shares lineage with the Omnia.11, features Omnia founder Frank Foti's latest clipper, and includes a plethora of features to help your station get amazing sound, all with a slick new one rack unit box. So what do broadcasters have to say about this impressive new processing package? Since becoming one of the first to take VOLT to the airwaves, Entercom Scranton Chief Engineer Ted Alexander, Jr. gave us his personal review.
Tell us about your Entercom facility out there.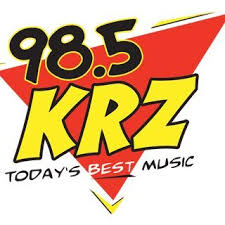 Well, we're in Scranton, Pennsylvania, a nice, medium-sized market. Over the past year and a half or so that I've been here, I've been systematically replacing other branded processors with Omnias, because that's my preference. We have a total of nine signals, when you count translators and boosters, and a total of five original programming channels, which does not include HD-2s. I'm fortunate to have mostly modern, good transmitting facilities and studio facilities. Our analog facilities we're looking to upgrade to digital at some point in the future. We'll probably go with Axia.
How did you come about selecting a VOLT for one of your FMs?
I've had previous experience with the Omnia ONE, which I still am a fan of. But when the VOLT became available, I wanted to be one of the first people to get it, because I was excited about it and I'm like a kid in a candy store when it comes to trying out a new processor. I opened it up, and the first thing I did was test it out with just putting a CD player on it, listening through headphones, and scrolling through the presets. I was immediately impressed with the presets, and I knew I was going to have a hard decision because they all sounded very good right out of the box.
Since you are familiar with our product line, tell me your first impressions of the VOLT.
You could tell by listening to it that it's the next step in the evolution of the entry-level processor that Omnia provides. Its user interface is very similar to the Omnia ONE with a few noticeable improvements, so anyone who's familiar with the ONE will have no problem adapting to the VOLT. The networked connectivity is a breeze and it's got lots of oomph in the processing section.
"I was immediately impressed with the presets, and I knew I was going to have a hard decision, because they all sounded very good right out of the box."

—Ted Alexander, Jr., Chief Engineer, Entercom Scranton-Wikes Barre
What did you first notice when you put the VOLT on air?
The first thing I noticed when I put it on the air was that after I adjusted my appropriate input and output levels, it sounded great out of the box before I even began to tweak it. For a person who is not into tweaking their processors—someone who goes with just factory presets—I think they'd be very pleased.
You have the VOLT on your CHR station. Generally, CHR stations or Top 40 stations like to process aggressively and like to be dramatic on the dial. Did you find this possible with the VOLT without the bad side effects?
Yes, I did. One area where I particularly noticed that it sounded better was because, in my particular setup, the Program Director likes a lot of reverb on the mics. We've got a reverb unit in the studio, so he likes that echo-y hall effect on the mics. With the VOLT, it's even more pronounced, to the point where he is even thinking of backing off a little bit, because it's coming through so much more clearly.
That would suggest that other programming elements are also coming through more clearly.
Absolutely.

What kind of behavior have you noticed the VOLT applying to talent on-mic?
I think that the talent on the mic is helped by the VOLT. I mean, of course, we have mic processing in the studios, but the VOLT seems to give the mics and extra push. It enhances not just the music, but also the on-air talent themselves. You can make it punchier, more edgy. Or you can make it sound a little more subdued if you're on a softer music format, or depending on the style of the particular jocks who are on the air at the time.
Once you put it on, no doubt you heard from the Program Director. What did they have to say about the change?
Our PD "O.D." (Michael O'Donnell) was very impressed with it. I set him up with a demo of it just using station programming here in the studio first before we put it on air, and let him play with it and tweak it. He was very impressed with the sound right out of the box. When we put it on the air, it performed exactly as expected based on our bench tests.
So, how would you summarize the VOLT?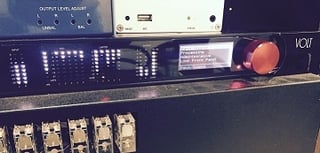 I would say that the Omnia VOLT is a perfect fit for smaller market stations on a budget, medium market stations, and even large markets who have translators or boosters. This is the processor to do that. Maybe you might not want to put it on a major FM as the main processor in a big market like New York or Los Angeles. For that, you'd want probably an Omnia.11 or Omnia.9. But for this class of processor, I can highly recommend the Omnia VOLT without hesitation. I've never heard anything better.
I put the AM version and I am just as impressed with it as I am with the FM version. The AM is much louder on the dial than the competitor that it replaced, and with no distortion. I'm eager to get another one so I can put it on my other AM!
Further Reading
To learn more about the Omnia VOLT, check out these pages:
Abracadabra! The 4-in-1 Processing Powerhouse
Giving Audio a Jolt with VOLT



Telos Alliance has led the audio industry's innovation in Broadcast Audio, Digital Mixing & Mastering, Audio Processors & Compression, Broadcast Mixing Consoles, Audio Interfaces, AoIP & VoIP for over three decades. The Telos Alliance family of products include Telos® Systems, Omnia® Audio, Axia® Audio, Linear Acoustic®, 25-Seven® Systems, Minnetonka™ Audio and Jünger Audio. Covering all ranges of Audio Applications for Radio & Television from Telos Infinity IP Intercom Systems, Jünger Audio AIXpressor Audio Processor, Omnia 11 Radio Processors, Axia Networked Quasar Broadcast Mixing Consoles and Linear Acoustic AMS Audio Quality Loudness Monitoring and 25-Seven TVC-15 Watermark Analyzer & Monitor. Telos Alliance offers audio solutions for any and every Radio, Television, Live Events, Podcast & Live Streaming Studio With Telos Alliance "Broadcast Without Limits."
Topics: broadcast audio processor
Subscribe

If you love broadcast audio, you'll love Telos Alliance's newsletter. Get it delivered to your inbox by subscribing below!