Media Max Chooses 25-Seven Program Delay Manager to Keep Offensive Content Off the Air
By Justin Gelske on Mar 12, 2020 8:48:21 AM
In these turbulent times, keeping the FM airwaves free of offensive material is more important than ever before. Media Max, one of Kenya's largest broadcast networks needed a robust, networkable profanity-delay solution to keep the content on their six radio stations free of questionable or profane content.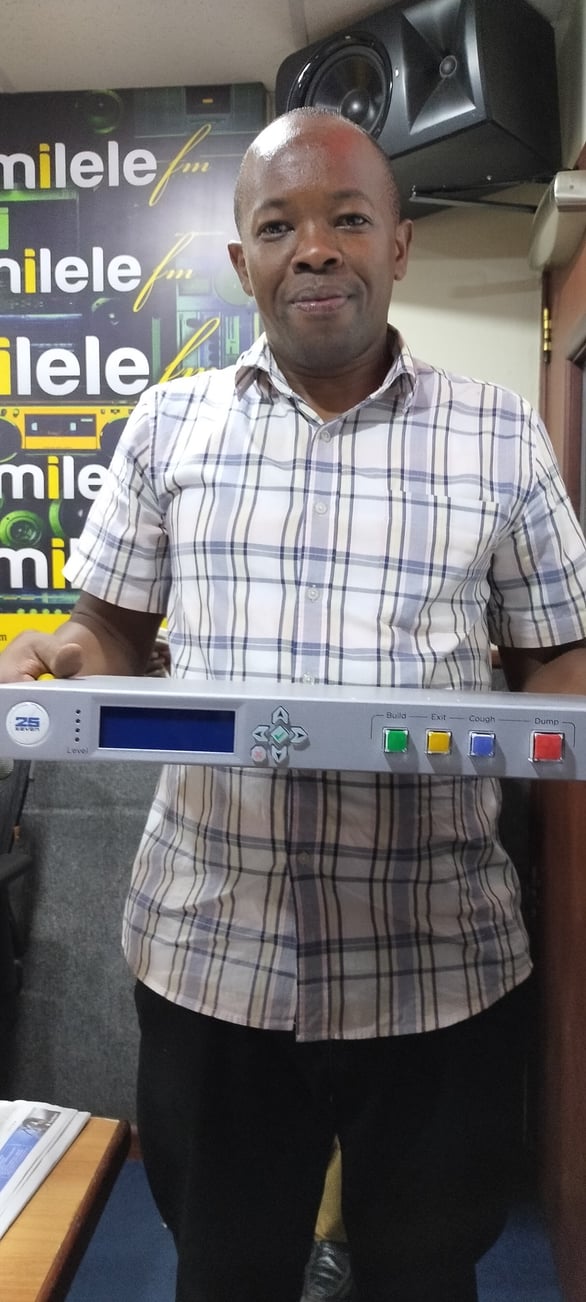 Radio Engineer Kenlic Mwangi of Media Max weighs his delay options.
Media Max Turns to 25-Seven Program Delay Manager
Media Max therefore turned to Telos Alliance and its Program Delay Manager (PDM) from 25-Seven. This unit delivers easy-to-use front panel controls, designed for the rigors of radio with all the sophistication hidden in a 1RU enclosure.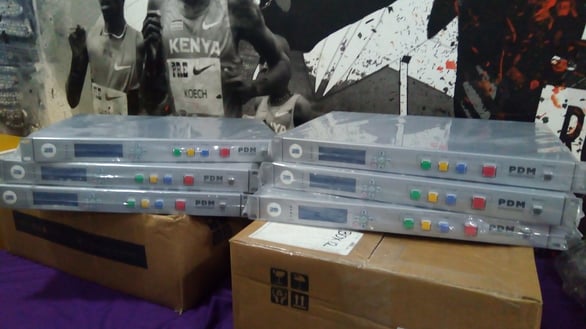 PDM is the answer for Media Max profanity delay. Six PDMS for six stations.
Asked why Media Max turned to the 25-Seven PDM, Radio Engineer Kenlic Mwangi says:
"The PDM is the natural choice for media networks in our position: It is not only affordable and ably supported by the AVC Group here in Kenya, it is also a well-engineered, easy-to-use product that does its job transparently.

The unit is networkable, AoIP compatible and can send a notification email whenever the DUMP button is pressed, to keep Programming Managers in the loop of what is happening in the studios.

Most of all: Navigating through "set and forget" parameters is a breeze with the unit's built-in web server. We can change our settings, upload audio files and manage the PDM's dump archives using simple browser screens…over the network. This unit has answers for everybody!"
The 25-Seven PDM is available in East and Central Africa from the AVC Group. (www.avc-group.net). Call +254 722 758 707.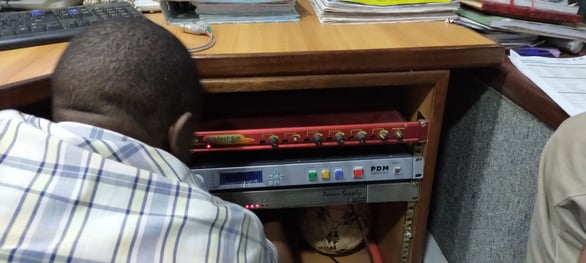 Installing the 25-Seven PDM Units.


To talk to someone about installing PDM in your own facility, fill out this form.
Additional Resources & Reading
25-Seven Program Delay Manager Product Page
Topics: Radio, Broadcast, Omnia, pdm, mediamax, profanity delay
Subscribe

If you love broadcast audio, you'll love Direct Current! Get it delivered to your inbox weekly!