Thank You for Your Support
By Dave Sarkies on Aug 3, 2016 9:50:32 AM

One of the things we frequently hear from our customers is how great our Telos Alliance Support team is. The 24/7 Support team regularly receives rave reviews from broadcasters from coast to coast and around the world. And while issues range from the straightforward to the very complex, the result is always the same for our customers—prompt, knowledgeable, and friendly service in minutes, not days.
Some recent examples include contract engineer Ed Bukont of E2 Technical Services in Maryland, whose experience with Telos Support includes assistance with a recent Axia installation at Somar Communications' WMDM 97.7 outside the nation's capital, and Chris Barber, Chief Engineer with Great Circle Media in Flagstaff, Arizona.
According to Ed, the Telos Support team was essential to his project. "Jeff McGinley, Bryan Jones, and the Telos / Axia Support team always follow-up and follow through. Few companies in broadcast are so overt in their support efforts. When they say 24/7 support, that's not marketing… That's fact." As a contractor, Ed needs Support to be there when it's convenient to his schedule, and says he always receives a timely response.
"When they say 24/7 support, that's not marketing… That's fact."


—Ed Bukont, E2 Technical Services, Maryland
On the opposite end of the country, Chris praised Telos Support for assistance following the recent purchase of some Omnia processors. "The Telos Alliance support team is second to none! Addison not only helped me with RDS on our new Omnia.7s, but also helped me with the Automation side of it! A true pleasure to work with!"
And the high marks don't just come from those in the U.S.
Tom Callebaut runs a Media Solutions company in Belgium and recently put multiple Telos Z/IP ONEs to use for a major international dance and techno festival at eight locations around the globe.
When an issue arose with one of the un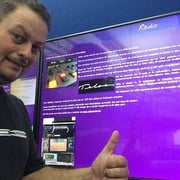 its, Tom called our team, and the fire was promptly extinguished. "I would like to thank you for resolving the issue in one of my Z/IP One rental machines. Your analysis was spot-on and helped in the most efficient way possible! The issue was solved in less than 15 minutes. I'm giving you all a big thumbs up for your great stuff and support! Keep up the good work!"
While it's great to hear these comments, the Support team recently witnessed a different type of validation, when a young engineer was so impressed with the team's quality and commitment that he decided to join the staff himself!
Jake Alderman is the newest member of the Telos 24/7 Support team, and brings a unique perspective as a former station engineer who has utilized Telos Support himself.
"I always felt the Support team went above and beyond. I never got the response that it was too late or 'I'll call you tomorrow.' " Jake says Telos Support reps have always stayed on the phone to help as long as necessary.
"The issue was solved in less than 15 minutes. I'm giving you all a big thumbs up for your great stuff and support!"


—Tom Callebaut, Media Solutions, Belgium
Unfortunately, such a response is not always typical in the world of technical support, and it's not uncommon to hear "No one is available," when calling for assistance.
With Telos, Jake says even if he didn't get an immediate response, he always had confidence that someone would get back to him the same day—which is an assuring feeling compared to hearing "We'll get back to you when we can," which could mean anywhere from two minutes to several days.
Such an example occurred when Jake called Telos Support some time back and spoke with Jeff McGinley, who proceeded to spend several hours on the phone working to secure a resolution to the Jake's issue.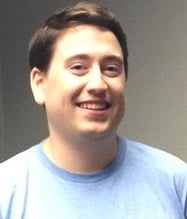 Clearly it made an impression. "That was when I developed an affinity toward Telos products, because I know everybody here has that type of dedication," says Jake. "I've seen my colleagues do everything we can to bend over backwards for the customer."
Jake points out that during the recent Republican National Convention held in Cleveland, shipping was limited, but on a few occasions it was necessary for Support to ship equipment out overnight to broadcasters with urgent issues, and they managed to get the items out despite the limitations presented by this major event that limited traffic in and out of downtown Cleveland.
In short, when an end user is so impressed with your Support staff that he wants to be a part of it, that says something. Broadcasters around the world know we're ready for their calls, day or night, no matter the issue or what corner of the globe you're calling from.
Because ease of use and reliability are built into our products, support requests often aren't urgent. But if you do have an off-air emergency, we get back to you in minutes, not days. It's our commitment to you, our family of customers. Because dead air is not an option.
And #RadioNeverSleeps.
Topics: The Telos Alliance
Subscribe

If you love broadcast audio, you'll love Telos Alliance's newsletter. Get it delivered to your inbox by subscribing below!