The Bisset Brief: Label those Cables!
As I travel throughout the US, I've seen a number of great Axia Livewire+ AES67 AoIP installations, and enjoy sharing some of these concepts with readers.
IP Audio Networking and clearing out analog wiring has been a key theme of late. Clearing unneeded cabling is an essential concern when converting to Livewire+ AES67, and it's crucial to label your Axia Livewire+ AES67 CAT5/6 cabling. Over time, networks grow, and labeling your Ethernet cables ensures the wiring won't get out of hand.
With this in mind, E. W. Scripps Tucson engineers Derek Batterham, Ryan Oler, and Edward Hernandez demonstrate their Axia wiring handiwork on their Cisco Ethernet switch in Figure 1, below.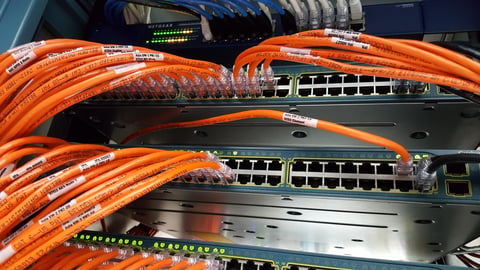 Figure 1: Ethernet cabling on Cisco Ethernet switch at E.W. Scripps Tucson.
Figure 2 below shows their use of a Brady Labeling Machine with labels on each end of the cable.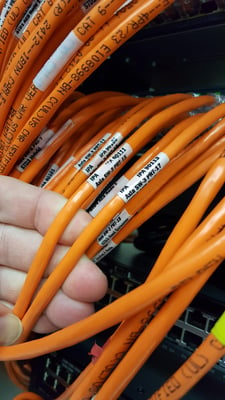 Figure 2: Labeled Ethernet cables.
For those not familiar with this device, the actual label has a printed portion (for cable identification), and a length of clear tape. The clear tape wraps around the printed portion, protecting the label. This kind of labeling is good insurance, since your network is going to be around for a long time. Once things are labeled, engineers have an organized way to route the network Ethernet cables.
On a related note, brush panels make for a neat way to cover wire openings to your switch or patch panel. The brush bristles permit ethernet cables to pass through, but keep airflow for cooling inside the rack. The bristles also keep the cabling neat and orderly. Julio Alvarado, Cumulus Tucson Engineering Manager, recommends the brush panels from Middle Atlantic, model BR1 (see figure 3, below).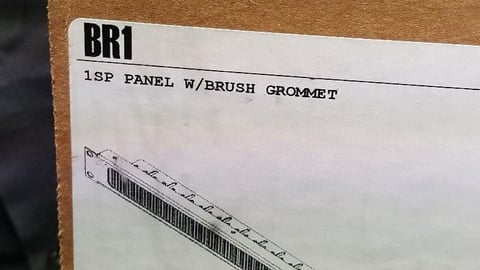 Figure 3: Middle Atlantic Brush Panel, Model BR1.
Middle Atlantic has combined a slotted rack panel with a multitude of fine flexible plastic fibers covering the opening. When needed, the fibers can be physically moved aside, to permit an Ethernet (or other) cable to pass through (as seen in figure 4).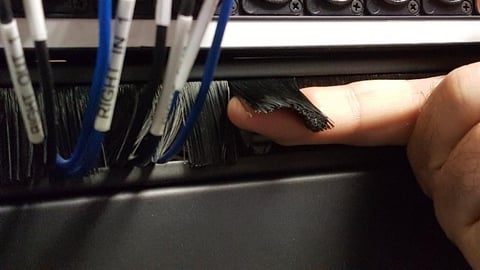 Figure 4: Brush fibers can be moved aside for cable to pass through.
See the completed Ethernet cable installation below.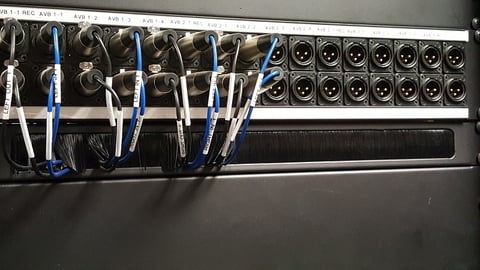 Figure 5: Completed Ethernet cable installation.
Have you got an Axia or Livewire+ AES67 story to share? Email it, along with pictures, to John.bisset@telosalliance.com. Published submissions will receive a Telos gift pack.
Further Reading
To read other Bisset Briefs, check out these recent posts from John:
The Bisset Brief: Cutting the Cord
The Bisset Brief - Planning Your AoIP Installation
Telos Alliance has led the audio industry's innovation in Broadcast Audio, Digital Mixing & Mastering, Audio Processors & Compression, Broadcast Mixing Consoles, Audio Interfaces, AoIP & VoIP for over three decades. The Telos Alliance family of products include Telos® Systems, Omnia® Audio, Axia® Audio, Linear Acoustic®, 25-Seven® Systems, Minnetonka™ Audio and Jünger Audio. Covering all ranges of Audio Applications for Radio & Television from Telos Infinity IP Intercom Systems, Jünger Audio AIXpressor Audio Processor, Omnia 11 Radio Processors, Axia Networked Quasar Broadcast Mixing Consoles and Linear Acoustic AMS Audio Quality Loudness Monitoring and 25-Seven TVC-15 Watermark Analyzer & Monitor. Telos Alliance offers audio solutions for any and every Radio, Television, Live Events, Podcast & Live Streaming Studio With Telos Alliance "Broadcast Without Limits."
Topics: IP Audio Network Routing & Control, Broadcast Engineering
Subscribe

If you love broadcast audio, you'll love Telos Alliance's newsletter. Get it delivered to your inbox by subscribing below!