TOPradio Inaugurates DAB+ Broadcasting with Omnia.9 | Telos Alliance
By The Telos Alliance Team on Oct 7, 2015 4:30:00 AM

TOPradio Inaugurates DAB+ Broadcasting with Omnia.9
Broadcasting from studios in Ghent, TOPradio has become Belgium's premier dance radio network. Beginning in 1996 as a collaboration between three stations in Flanders (Ghent, Bruges and Kortrijk) branded as "Dansradio Vlaanderen," the network has expanded to 20 affiliates scattered throughout Flemish-speaking Belgium. And TOPradio has become one of the top choices for listeners in the 19-35 demographic.
TOPradio is also a leader with new technology, being one of the first commercial stations in the country to broadcast in DAB+. Bruno Heyndrickx, General Manager of TOPradio notes that broadcasters who are concerned about the future need to be thinking in terms of DAB+. "The transition is in progress, and the automotive market is especially vital to radio. As more cars are on the road with DAB+ radios, stations need to be on board in order to be competitive."
In order to get that sound, Heyndrickx purchased an Omnia.9. Off the shelf, Omnia.9 is ready for FM/AM processing, but for stations like TOPradio, the multimedia toolkit is also available. It includes separate processing cores for DAB, DAB+, HD-1, HD-2 and HD-3 audio, as well as IP stream encoding with independent processing for each source.
Encoding options include: MP3 (MPEG-1 Layer 3), MP2 (MPEG-1 Layer 2), AAC, HE-AAC (AAC+), Ogg Vorbis, WMA and WMA Pro. The multimedia toolkit also supports encoding to HTTP push support for automation, such as dynamic RDS and streaming song titles, and schedule-based preset day-parting.
The great sound quality that Heyndrickx achieves with his Omn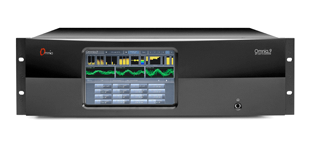 ia.9 is all the more impressive when you consider TOPradio's dance radio format. "All of our music comes via sound files," explains Heyndrickx. "We don't get any of our material on CDs. Many of the files we receive are poorly mastered MP3s at 256K." To make things more interesting, these files are not cleaned up before airing.
"Two cornerstones of our format are the great sound quality and being the first station to broadcast new music. That means a sound file is often aired within thirty minutes after we receive it. There is simply no time to do production work to fix sound quality," he adds. And that's where Omnia.9 comes in.
With its exclusive "undo" technology, the Omnia can correct for the type of over-processed source material that TOPradio receives. Undo literally removes the distortion by analyzing clipped audio and then restoring those flattened peaks, restoring lost dynamic range to poorly-mastered source material.
Other features that contribute to great sound include intelligent multi-stage wideband AGC with side-chain equalization ; this enables unobtrusive gain riding over a 36dB range. A separate bass processor with transient enhancement maintains a powerful bass punch, and up to 7 bands of multiband AGC and limiting can be employed for full control over spectral balance and consistency. There's also a rock-solid ITU-BS.412 MPX Power controller that gives competitive loudness while fully complying with government modulation mandates.
For the streaming side of TOPradio's operation, Heyndrickx uses the Omnia Z/IPStream A/XE. "The quality-to-price ratio makes it a very good buy." The stations streams at 32 and 48 Kb for mobile devices, and 128 Kb higher bandwidth options. And Omnia is a part of the FM sound as well. All ten of TOPradio's stations use Omnia.3s.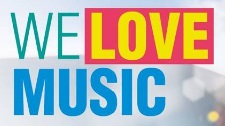 The rollout of DAB+ is well underway in Belgium. The network operator Norkring België operates the public broadcasting's multiplex, but also has the license for operating a commercial DAB multiplex in Flanders and Brussels. Based on this license, in May of 2015 Norkring launched a second layer in DAB+ in Brussels and the surrounding area with 7 commercial radio stations, including TOPradio. In August 2015 an additional eighth channel will be added. This is the first step in a community-wide deployment of DAB+ in Flanders and Brussels, expected in 2017. A dedicated digital radio website was launched in May 2015 for promotion and information on DAB and DAB+ in Flanders and Brussels.
Telos Alliance has led the audio industry's innovation in Broadcast Audio, Digital Mixing & Mastering, Audio Processors & Compression, Broadcast Mixing Consoles, Audio Interfaces, AoIP & VoIP for over three decades. The Telos Alliance family of products include Telos® Systems, Omnia® Audio, Axia® Audio, Linear Acoustic®, 25-Seven® Systems, Minnetonka™ Audio and Jünger Audio. Covering all ranges of Audio Applications for Radio & Television from Telos Infinity IP Intercom Systems, Jünger Audio AIXpressor Audio Processor, Omnia 11 Radio Processors, Axia Networked Quasar Broadcast Mixing Consoles and Linear Acoustic AMS Audio Quality Loudness Monitoring and 25-Seven TVC-15 Watermark Analyzer & Monitor. Telos Alliance offers audio solutions for any and every Radio, Television, Live Events, Podcast & Live Streaming Studio With Telos Alliance "Broadcast Without Limits."
Topics: broadcast audio processor
Subscribe

If you love broadcast audio, you'll love Telos Alliance's newsletter. Get it delivered to your inbox by subscribing below!