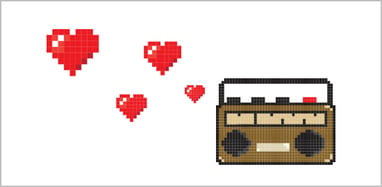 Why We Fell in Love with Radio
At Telos Alliance, we're not just a manufacturer of broadcast audio equipment. For us, it's a labor of love. That's because many of us have roots in the industry and are broadcasters ourselves. On the radio side of the industry alone, we've logged countless years in the rack rooms, studios, and transmitter sites of radio stations across the globe. We love radio!
This Valentine's Day read what some of our colleagues have to say about why and how they fell in love with radio...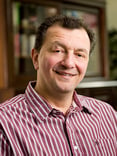 Frank Foti, Executive Chairman
Radio has been, and remains, a best friend for me. Nothing better than having something by my side which brings joy, enlightenment, and that magical theater-of-the-mind, in the manner which radio does, and continues to do. Some of my best moments in life have been curled up listening to the radio while hanging on to every aspect of a ballgame, hearing fresh new music for the first time, or the real-time live information stream of news, as it happens.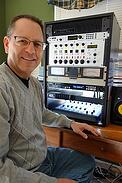 Marty Sacks, Vice President of Sales, Support and Marketing
I fell in love with radio growing up in the Washington, DC, area. As long as I can remember there was a radio playing in the morning when I was eating breakfast and all day long on Saturdays and Sundays. WGAY, WJMD, and WEZR were competing easy listening stations that my parents would alternate between and WGMS was Washington's Good Music Station (get it?), playing classical music 24/7, which was their other favorite format. The voices, the music...the whole experience was like magic to me. Then came high school when the Top 40 wars were in full pitch in DC. Stations like WPGC, WRC, WEAM, and WEEL were all head-to-head. I knew their contest numbers by heart and called them all to make requests. Only got through once! I will never forget my early times with radio. 50+ years later it's still fresh.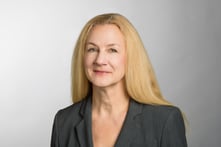 Carol Hetman, Chief Financial Officer
I fell in love with radio in my teens driving around Cleveland listening to Denny Sanders, Kid Leo, and the amazing music on 'MMS. No one was allowed to touch my radio dial! The morning guys would make me laugh (the only news I ever got was from Ed 'Flash' Ferenc; no wonder I wasn't good at current events), Bruce would play at 5pm every Friday and if I heard BLF Bash introduce Maggot Brain at 2am on the weekend, I knew I was really late for curfew.
Jim Kuzman, Content Strategist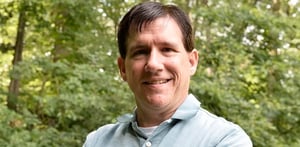 For me, it was listening to the CBS Radio Mystery Theater on WKBN-AM in Youngstown, Ohio, when I was supposed to be asleep. As soon as I heard the creaky door and E. G. Marshall, I'd hide under the covers, scared silly but loving every minute of it. Having to use your imagination is what got me hooked on radio. Years later I got to work at WKBN and see the transmitter and towers that provided all that nightmare fodder!

Juan Punyed, Sales Director - Latin America & Canada
I was a kid back in my home country of El Salvador and I would listen to radio from my dad's Zenith Trans-Oceanic Royal 3000-1 Multi-Band Radio (Broadcast, Long Wave, Short Wave, and FM) and I would listen for hours in English almost every night! Old music, news… anything! I fell in love with audio and radio!

Kirk Harnack, Senior Systems Consultant
As a young teenager—with an embarrassing speech impediment—I longed to speak well. I longed to be heard, and not just tolerated. Yes, my stuttering was bad. Indeed, profound. It mocked me, excluding me from normal conversations with nearly everyone around me. However, I discovered that being alone in a room, with only a microphone to listen to me, would help me overcome my profound stutter. I love radio because the mic doesn't judge—it just listens.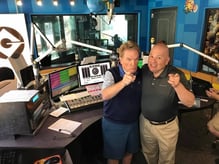 Jim Armstrong, Sales Director—Eastern US
My interest in radio started when I was young. Whether it was in the car, on my dad's clock radio, or my family's restaurant, there was always a radio on somewhere. It was always something that made me imagine, make me laugh, or sing along. I later learned that radio is "Theater of the Mind." What a concept! It's all in my mind's perception of what's happening in a room somewhere cool with cool people. I wanted in, to be part of the cool stuff going on in that exotic location. Shows like WBCN's The Big Mattress or WBZ's Spirit of New England got me hooked. Listening to actual radio theater productions that were funny, informative, and had music to sing along to, were things that were just not missed. That was for me! While in my sophomore year of college I met this fellow student at the college radio station WGAO. She was on the air right after my show….31 years, 3 sons, 2 dogs, and several radio shows later we are still together. So I fell in love with radio…."

Peter Passian, Sales Director–Eastern Hemisphere
My passion for radio goes back to the year 1986. I was a young student of communications engineering back then. My passion for radio began when I got the unique opportunity to build a radio station in my hometown of Straubing, Germany, during a summer job. The summer job turned into a lifelong passion for broadcast technology. In addition, I met my wife in a radio station. What else can go wrong?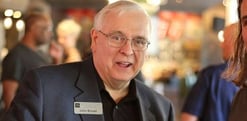 John Bisset, Sales Director - Western US
My first exposure to radio was walking with my mom in a shopping center. The local sewing shop had an announcer in their front window, spinning LPs, doing a remote. I was 10, but I was captivated by the technology: two turntables for back-to-back music (so that's how it's done!) and a single cart machine for IDs). I was glued to that storefront window, and the love affair began...over 50 years ago! Though the technology has changed and improved, the romance still remains.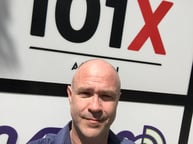 Paul Kriegler, Omnia Sales Director–US
I fell in love with radio in Omaha when I was listening to some far away station in Chicago called WLS. It just sounded bigger in every single way. It was the rock of Chicago, alright, and ole uncle Lar could hold some attention while telling a story. I've always loved working in radio. No two days are ever alike.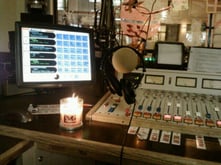 Shaun Dolan, Support Engineer
The first time I got called in to get a radio station back on the air (WPGU Champaign, pictured), I felt it. It is so cool to be able to build (and now support) systems that allow for an experience to be shared by anywhere from hundreds to millions of people, all at once.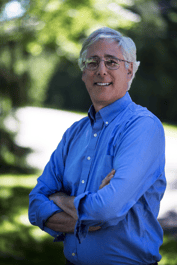 Ken Tankel, Senior Product Specialist
I can remember the first time I fell in love with radio. It was the late 1960s, and I was in my early teens. I lived between NYC and Philly, and there were a lot of stations and I was hating MOR radio. Then, out of nowhere, came WIFI (Philadelphia) and a guy named Johnny Devereau playing underground rock. It was late at night and he was playing Iggy Pop and Velvet Underground. I could not believe I was hearing this stuff on the radio. I was in love. A short time later Dave Herman's Marconi Experiment appeared on WMMR. Progressive rock on Sunday evenings, and I was in love again. In the late '70s I lived in Rhode Island and I could get Charles Laquidara on WBCN. I was in love again!
In the 1980s I was fortunate to work in Philadelphia radio with everyone from Hy Lit and Don Cannon to John Harvey, Ed Sciaky, David Dye, Helen Leicht and a host of others. Many of us remain friends. It was a time I regard as the golden age of rock radio in Philadelphia with WIOQ, WYSP, and WMMR all playing great rock tunes. I am very happy that I got to play a small part in sharing a love of rock and roll with an always enthusiastic Philadelphia audience. I hope everyone shares some music and some love this Valentine's Day!
Telos Alliance has led the audio industry's innovation in Broadcast Audio, Digital Mixing & Mastering, Audio Processors & Compression, Broadcast Mixing Consoles, Audio Interfaces, AoIP & VoIP for over three decades. The Telos Alliance family of products include Telos® Systems, Omnia® Audio, Axia® Audio, Linear Acoustic®, 25-Seven® Systems, Minnetonka™ Audio and Jünger Audio. Covering all ranges of Audio Applications for Radio & Television from Telos Infinity IP Intercom Systems, Jünger Audio AIXpressor Audio Processor, Omnia 11 Radio Processors, Axia Networked Quasar Broadcast Mixing Consoles and Linear Acoustic AMS Audio Quality Loudness Monitoring and 25-Seven TVC-15 Watermark Analyzer & Monitor. Telos Alliance offers audio solutions for any and every Radio, Television, Live Events, Podcast & Live Streaming Studio With Telos Alliance "Broadcast Without Limits."
Further Reading
For more on why we love radio and how some of us broke into the industry, check out these profiles:
Q&A with Frank Foti, Executive Chairman of The Telos Alliance
Topics: Radio Industry
Subscribe

If you love broadcast audio, you'll love Telos Alliance's newsletter. Get it delivered to your inbox by subscribing below!