5 Reasons to Virtualize Your Radio Facility Now | Telos Alliance
By The Telos Alliance Team on May 7, 2021 12:26:50 PM
5 Reasons to Virtualize Your Radio Facility Now
Modern broadcasters are making the shift to virtualization as software versions of broadcast equipment become available. The benefits of virtualization can't be denied and are worthy of your consideration when pondering your next studio purchase. In this blog, we break down five major benefits of virtualizing your studio operations now.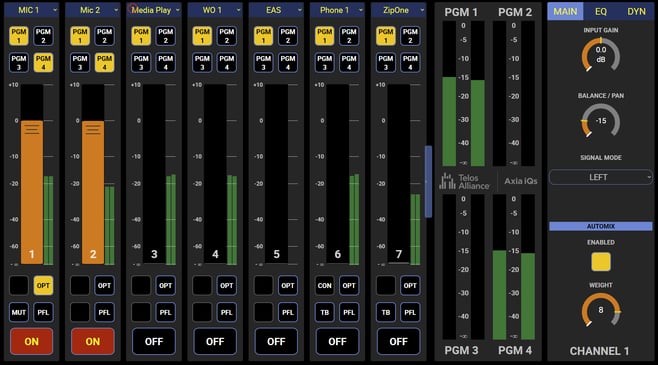 1. Scalable
One of the first benefits that comes to mind with virtualization is scalability. You have the ability to run multiple instances of software concurrently, which gives you the ability to scale up for demanding production requirements and scale back down accordingly, allowing you to only pay for what you need.


2. Reliable
Virtual software and cloud computing are tested, tried, and true. Just look at the banking industry to see the ultimate example of reliability in virtual operations—our entire economy is based on it! When hardware fails or something needs to be fixed, you have to send in your gear (which means taking it off the air), remote in, or arrange a site visit. Repairs may cost you, take an indefinite amount of time to fix, and can leave your station scrambling to get back up and running. Virtual software eliminates these problems altogether because you can run multiple instances and therefore always have a backup.


3. Cost-Efficient
In addition to the cost benefits associated with virtualization's scalability and reliability, virtual software can also help you save money because it requires less—less maintenance, hardware, real estate, conditioned power, and other associated costs. In addition, software can fit into your budget as an operating expense (OPEX) rather than a capital expense (CAPEX) because it's often sold as a subscription model, which saves a major upfront outlay and spreads costs out over time.


4. Easy to Update
With virtualization, on-site installation becomes a thing of the past. Software can be installed remotely or en masse in a centralized data center. Virtualization also gives you more options for designing your system with non-proprietary hardware. Commercial off-the-shelf (COTS) options from the IT world are suddenly at your disposal, giving you more choices than ever before.


5. Customizable
Lastly, with a virtual broadcast studio, functionality is not hard-coded to a specific physical attribute on a piece of hardware, like a physical surface. The sky is the limit and customization becomes easier than ever before.


New Virtual Offerings from Telos Alliance
Axia iQs AES67 Mixing Console Software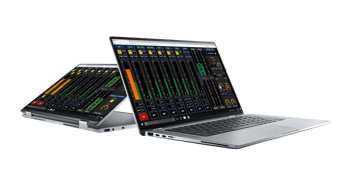 The Axia iQ family takes a bold step into the virtual future with the iQs virtual mixing console—the software version of iQx that does not require a physical surface. Axia iQs is the first soft console controlled by a full HTML-5 interface, allowing you to not only mix from anywhere, but on any device—Mac, Windows, tablet, or even your phone. Learn more about Axia iQs here.
Telos Infinity VIP Virtual Intercom Platform


Telos Infinity VIP is the first fully-featured Cloud-based intercom system. It delivers sophisticated comms virtually, making Cloud-based media production workflows available on any device—smartphone, laptop, desktop, or tablet. Now you can harness Telos Infinity IP Intercom's award-winning performance, scalability, ease of integration, and operational/cost efficiencies anywhere—At Home, On-Prem, Site-to-Site, or in the Cloud. Learn more about Telos Infinity VIP here.

Telos VXs Virtual VoIP System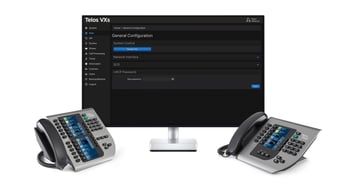 Telos Alliance introduced broadcasters to the benefits of VoIP a decade ago with VX, the world's first VoIP talkshow system, in a hardware appliance. Now, Telos VXs is here to help broadcasters reap the benefits of true virtualization as they adapt to changing broadcast workflows and operations, all while making it easier for teams to produce great-sounding and compelling content. Learn more about Telos VXs for radio here.
Are you ready to take the next step toward your virtual future? Send us a message and our team will help guide you in the right direction for your studio.
Further reading:
Video: Introducing Telos Infinity VIP Virtual Intercom Platform
Video: Introducing Axia iQs AES67 Mixing Console Software
kmfm UK Goes Virtual with Omnia Enterprise 9s High-Density Virtual Audio Processing
Telos Alliance has led the audio industry's innovation in Broadcast Audio, Digital Mixing & Mastering, Audio Processors & Compression, Broadcast Mixing Consoles, Audio Interfaces, AoIP & VoIP for over three decades. The Telos Alliance family of products include Telos® Systems, Omnia® Audio, Axia® Audio, Linear Acoustic®, 25-Seven® Systems, Minnetonka™ Audio and Jünger Audio. Covering all ranges of Audio Applications for Radio & Television from Telos Infinity IP Intercom Systems, Jünger Audio AIXpressor Audio Processor, Omnia 11 Radio Processors, Axia Networked Quasar Broadcast Mixing Consoles and Linear Acoustic AMS Audio Quality Loudness Monitoring and 25-Seven TVC-15 Watermark Analyzer & Monitor. Telos Alliance offers audio solutions for any and every Radio, Television, Live Events, Podcast & Live Streaming Studio With Telos Alliance "Broadcast Without Limits."
Topics: virtual radio, virtual radio software, virtualization, Infinity VIP, iQs
Subscribe

If you love broadcast audio, you'll love Telos Alliance's newsletter. Get it delivered to your inbox by subscribing below!