5 Reasons to Virtualize Your Radio Facility Now
Modern broadcasters are making the shift to virtualization as software versions of broadcast equipment become available. The benefits of virtualization can't be denied and are worthy of your consideration when pondering your next studio purchase. In this blog, we break down five major benefits of virtualizing your studio operations now.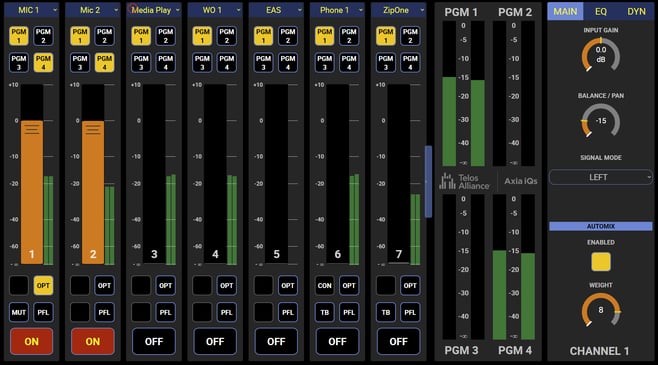 Read More
Topics: virtual radio, virtual radio software, virtualization, Infinity VIP, iQs
Broadcast Trends to Watch This Year
2019 is moving fast. As broadcasters, it's important to be aware of the way the industry is trending and how these trends translate into your own facility operations and, ultimately, the overall performance of your broadcast content. We captured takes from some of the top minds here at Telos Alliance on what they expect (and hope) to see trending throughout the rest of the year.
Read More
Topics: virtualization
Subscribe

If you love broadcast audio, you'll love Telos Alliance's newsletter. Get it delivered to your inbox by subscribing below!