Broadcast Trends to Watch This Year
2019 is moving fast. As broadcasters, it's important to be aware of the way the industry is trending and how these trends translate into your own facility operations and, ultimately, the overall performance of your broadcast content. We captured takes from some of the top minds here at Telos Alliance on what they expect (and hope) to see trending throughout the rest of the year.

Smart-Based IP Broadcast Infrastructure
Growth of the 'smart' IP based broadcast infrastructure will be huge. This includes the t
elevision repack and t
he 'AutoMagic' facility that enables easy broadcasts from anywhere, be it permanent or temporary.
We also will be keeping our eye on the continued growth of streaming.—Frank Foti, Executive Chairman
AoIP Across All Audio Workflows
The industry continues to adopt AoIP across many types of audio workflows—Radio, TV, Streaming, File-Based—all kinds of media creation utilizing many different architectures. We think the future is bright, exciting, and incredibly enabling to the industry. We're loving the discussions we're having on this topic.—Marty Sacks, VP of Sales, Support and Marketing
Emphasis on Streaming Audio Quality
Given the continued increases in streaming vs. OTA radio, I would hope audio quality (as it relates to streaming) will be a subject more people take seriously and take time to learn more about.—Paul Kriegler, Radio Processing Sales Specialist
Podcasting, the New Broadcast Platform
We believe that in 2019 we will see a continued growth and influence of Podcasting as a new broadcast platform.—Cornelius Gould, Chief Engineer
Smart Speakers and Experimentation
Broadcasters will promote their presence on Smart Speakers. Billboards will be one way...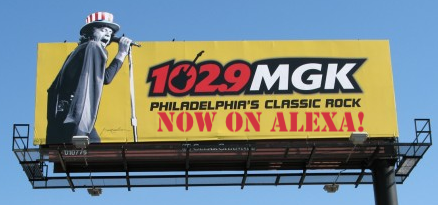 RDS on FM will finally be almost everywhere. Broadcasters MUST do this...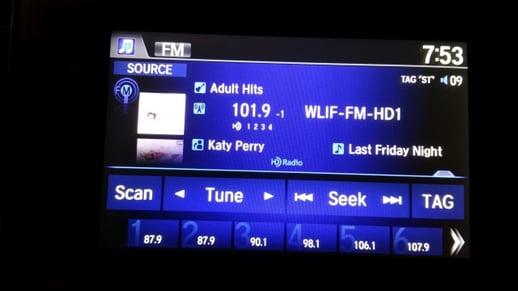 More broadcasters will experiment with and implement these technologies:
MPX over IP, especially µMPX to transmitter sites at under 400kbps.
On-Air talent working from home—not just voice tracking but using remote live mixing Engineers and IT professionals who understand Virtual Machine technology will start getting very busy.
Smaller market broadcasters may beat the large broadcasters in implementing Virtual Machine infrastructure.
Networking. Networking. Networking. —Kirk Harnack, Senior Solutions Consultant

Processing Is King
In 2019, the conversations will gain momentum about podcast audio processing, virtualization of content processing for both file-based and playout, and OEM audio processing not just as modules, but encapsulated packages of microservices.
—Jayson Tomlin,

Marketing Strategic Director
ATSC 3.0 Everywhere
The new television standard, ATSC3.0, will be gaining momentum in 2019, with many channels coming online that support this spec. Telos will be there with products that support Next Generation Audio, including immersive and interactive audio features delivered through Dolby AC-4 and Fraunhofer MPEG-H codecs.—John Schur, President, Telos Alliance TV Solutions Group
Virtualization
2019 should see more broadcasters moving to virtualized software-based processing, where audio, video and metadata are routed through a plant over IP networks, and flexible network attached processors perform the tasks that used to be done by dedicated hardware units.—John Schur, President, Telos Alliance TV Solutions Group
The future for audio, while never entirely clear, is bright and full of cool things to make your broadcasting jobs easier. Whichever way its path twists and turns, the Telos Alliance will be there with it, helping to guide it in the right direction and inspire those that follow.
You Might Also Like
Why We Fell in Love with Radio
Axia, Omnia Make this Radio Station Royal
Telos Alliance has led the audio industry's innovation in Broadcast Audio, Digital Mixing & Mastering, Audio Processors & Compression, Broadcast Mixing Consoles, Audio Interfaces, AoIP & VoIP for over three decades. The Telos Alliance family of products include Telos® Systems, Omnia® Audio, Axia® Audio, Linear Acoustic®, 25-Seven® Systems, Minnetonka™ Audio and Jünger Audio. Covering all ranges of Audio Applications for Radio & Television from Telos Infinity IP Intercom Systems, Jünger Audio AIXpressor Audio Processor, Omnia 11 Radio Processors, Axia Networked Quasar Broadcast Mixing Consoles and Linear Acoustic AMS Audio Quality Loudness Monitoring and 25-Seven TVC-15 Watermark Analyzer & Monitor. Telos Alliance offers audio solutions for any and every Radio, Television, Live Events, Podcast & Live Streaming Studio With Telos Alliance "Broadcast Without Limits."
Topics: virtualization
Subscribe

If you love broadcast audio, you'll love Telos Alliance's newsletter. Get it delivered to your inbox by subscribing below!