Axia, Omnia Make this Radio Station Royal
Craig Arthur is Engineering Manager and Information Technology Manager for Radio Royal, a hospital radio station in Larbert, Scotland, about halfway between Edinburgh and Glasgow. The station broadcasts via bedside TVs to in-patients and is played in waiting areas and the restaurant at Forth Valley Royal Hospital.
After going on the air in 1977 and calling several hospitals home through the years, Radio Royal settled in at Forth Valley upon its opening in 2010. Having celebrated its 40th anniversary last year—and having outgrown some of its equipment—it was time to make the move to AoIP. As the station's lone technical guy, the search for new gear fell on Craig.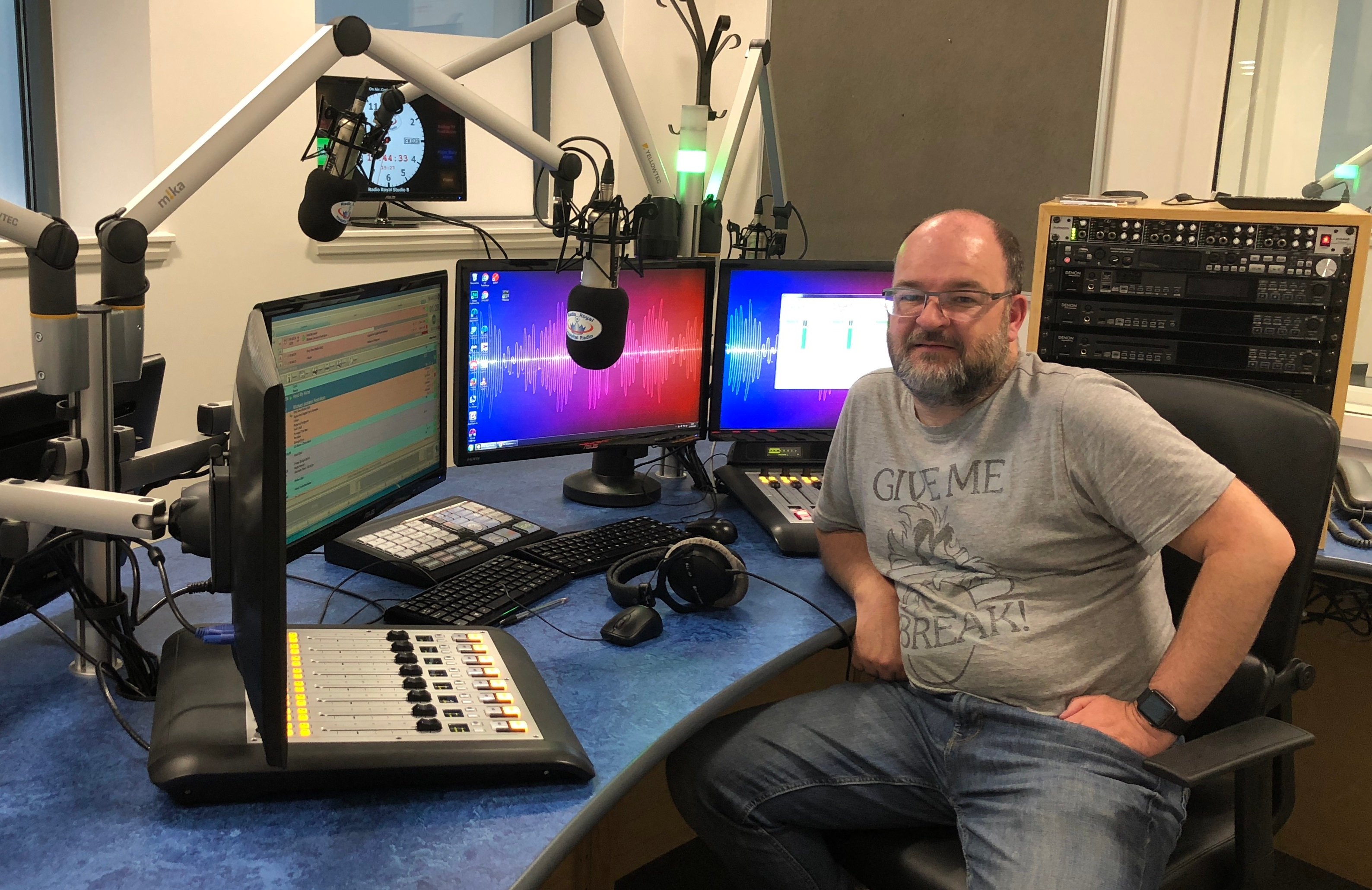 "We started off to try and find the best AoIP console our budget could afford," Craig explains. "For a nonprofit, it's quite hard to upgrade studio facilities from analog to digital." After a bit of looking around the market, Craig settled on the Axia iQ console and Livewire®. "It really future-proofs a lot of our stuff," he says.
That's important to Craig; so are things that make his job easier. "The old stuff used to cause a few problems now and again. It was getting to the end of its life," he notes. "Because we're a volunteer organization that meant that should something go a bit wrong, I'd have to pop in the car and drive to the studio. Now, I can do it over a phone line. That's a big reason why we went down the Axia road."
Craig fell into the engineering role some years ago after he started visiting the station with some of the presenters. "When I was about 20, Radio Royal was looking for new blood, so I came along one evening. I've been here 21 years now," he explains. Over time he took on some of the engineering work and has looked after the station ever since, though he says the job hasn't kept him quite as busy since adopting Axia. "Now that I've got things shiny and new, it's usually just conflict errors or user errors that tend to be easy to rectify. A lot simpler to fix than it used to be. Axia really frees up my time," he adds.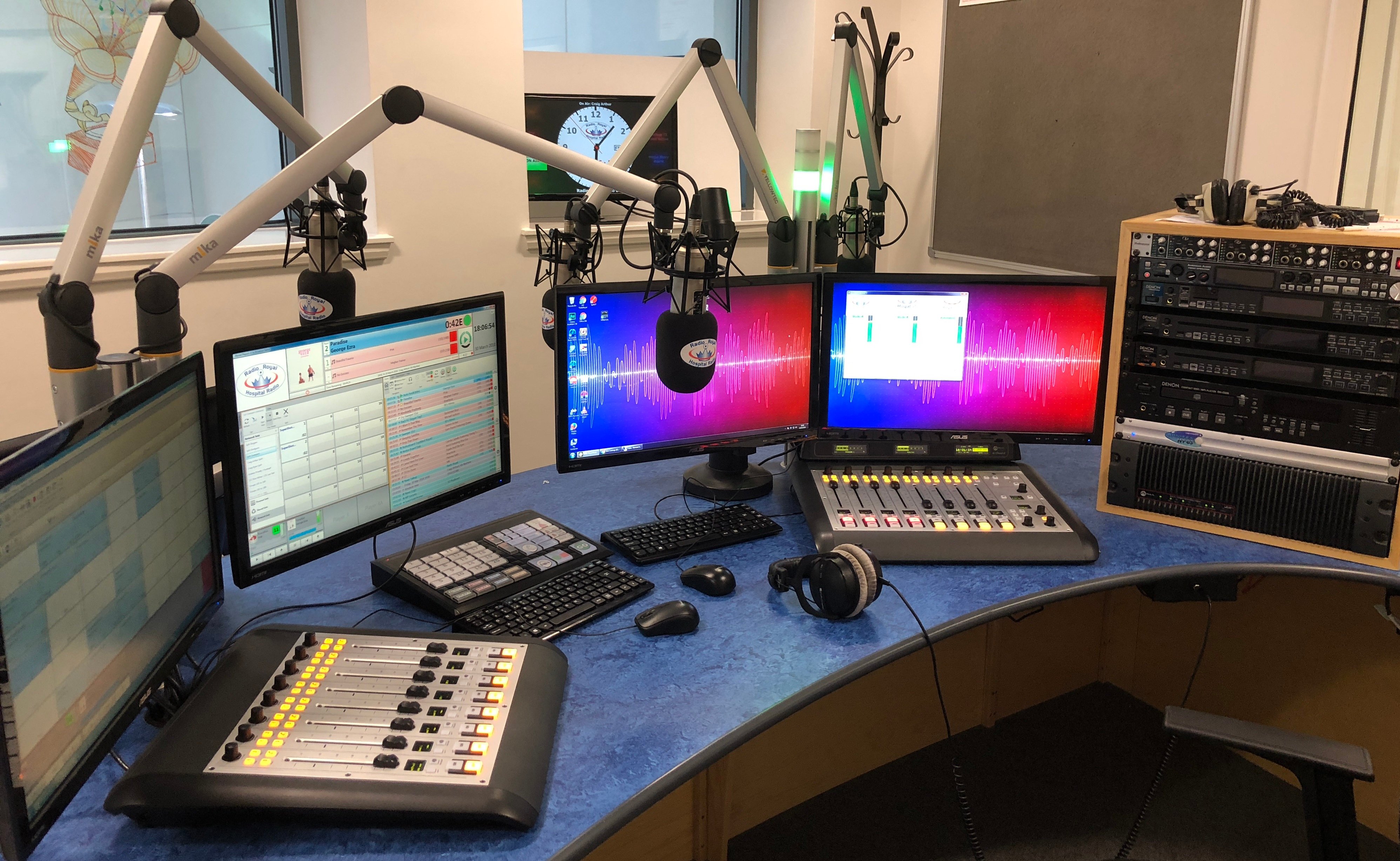 Craig says since the iQ console and Axia's Pathfinder software are so user-friendly, the studio upgrades have been a big hit with the Radio Royal staff as well. Presenters no longer have to worry about what happens behind the scenes. "They love it. We use Pathfinder for everything, so we've got a little software panel in the studio. You click what you want to put on air and it just happens," he says. "The presenters come in, they sit down, they do their show, and they don't have to worry about the technology. It leaves them free to produce the best programs they can without thinking about anything technical."
"The presenters come in, they sit down, they do their show, and they don't have to worry about the technology. It leaves them free to produce the best programs they can without thinking about anything technical."
—Craig Arthur, Radio Royal
Running Livewire throughout the facility gave Craig more time to focus on other concerns, like look for a new audio processor. As it turned out, Livewire helped point the way there, too. "The fact that the Omnia VOLT has Livewire by default is great. We just plug the network cable in and it just works." He says the VOLT fit the budget and was a good choice not only for Radio Royal's over-the-air signal, but also their two additional streaming options, Royal 2 and Royal Gold.
"We've got our main station and two spin-offs and we were using some older processors. We were in the market for a new one and VOLT seemed the obvious choice. It was within our budget, it speaks Livewire… It just seemed like a decent, all-around package that did everything we wanted it to do."
Of course, the upgrades didn't all happen at once—it all started with a campaign to raise funds from donors and a few successful grant applications. Craig says it's been a process. "We didn't know how much money we'd be able to raise. We had to phase it in, so we just started with Pathfinder and one xNode, then added on over time."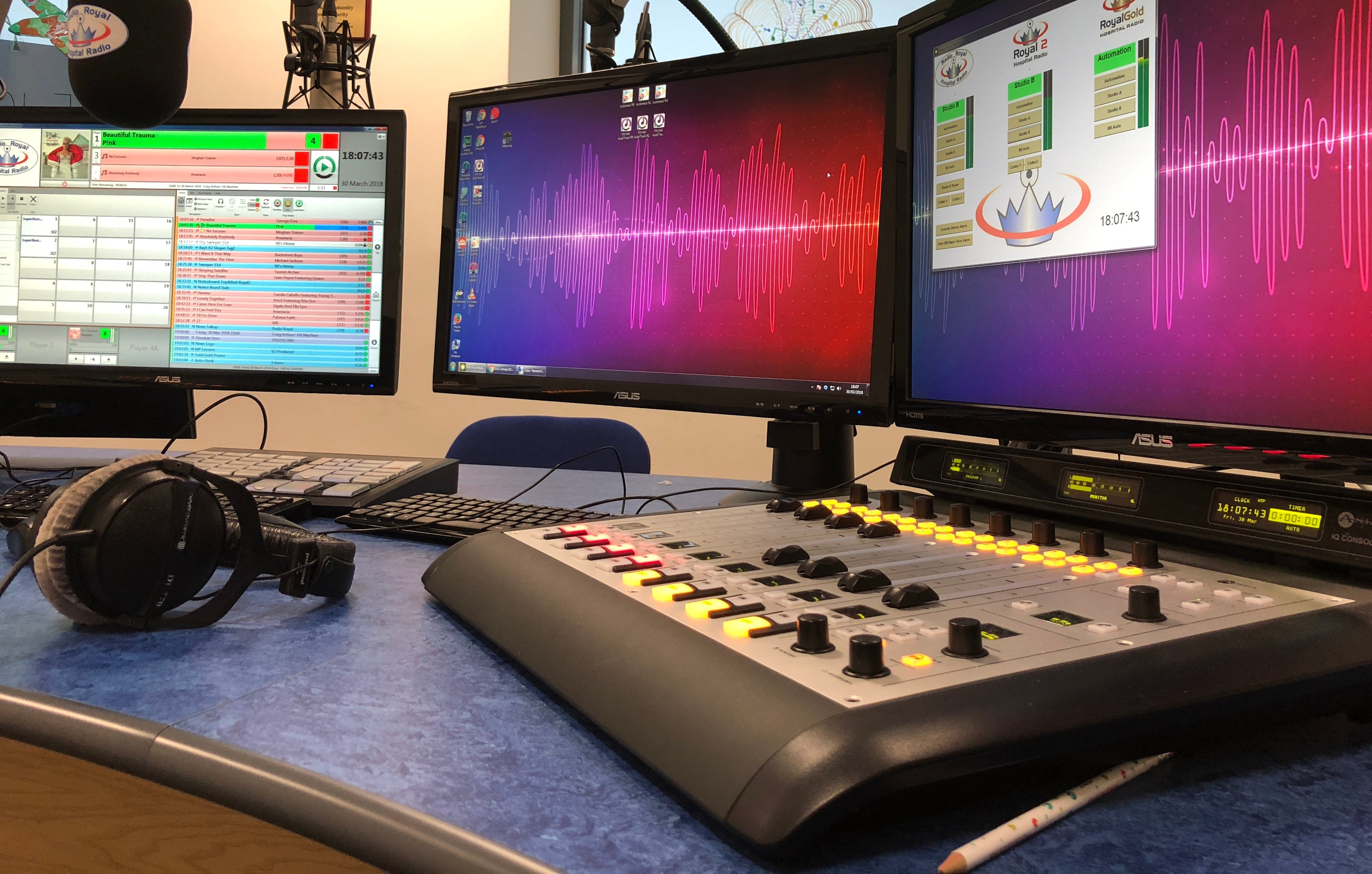 It's an approach that often serves studios well when first making the move to AoIP, and Radio Royal worked with Telos Alliance partners Broadcast Bionics and P Squared to make it happen. "It's been really easy to do a little bit, then add another little bit, then another little bit, and just keep building the infrastructure up," Craig explains. "We went through it sort of methodically, doing bit by bit by bit to get to where we are now."
With more upgrades on the horizon, Radio Royal has been thrilled with the iQ and the flexibility Livewire provides. "We've got plans for one more studio, but it wouldn't be fully equipped. It's more of a production area and office rather than a full, kitted-out studio. Once we've got that, we'll be at a level where we've achieved the ambitions we set for ourselves," Craig explains.
"Never in our wildest dreams did we think we'd get to this point," he admits. "But with Axia and Omnia, we like how everything just works together. It just makes it that much easier."
Correction: The 1/31/19 Edition of our biweekly Direct Current newsletter indicated that Omnia VOLT was Livewire+ AES67. It is actually Livewire, not Livewire+ AES67. We apologize for any inconvenience this misprint may have caused.
FURTHER READING
For more on the Axia iQ AoIP Mixing Console and Omnia VOLT audio processor, check out these stories:
Axia iQ Console Shows Its Spirit
Telos Alliance has led the audio industry's innovation in Broadcast Audio, Digital Mixing & Mastering, Audio Processors & Compression, Broadcast Mixing Consoles, Audio Interfaces, AoIP & VoIP for over three decades. The Telos Alliance family of products include Telos® Systems, Omnia® Audio, Axia® Audio, Linear Acoustic®, 25-Seven® Systems, Minnetonka™ Audio and Jünger Audio. Covering all ranges of Audio Applications for Radio & Television from Telos Infinity IP Intercom Systems, Jünger Audio AIXpressor Audio Processor, Omnia 11 Radio Processors, Axia Networked Quasar Broadcast Mixing Consoles and Linear Acoustic AMS Audio Quality Loudness Monitoring and 25-Seven TVC-15 Watermark Analyzer & Monitor. Telos Alliance offers audio solutions for any and every Radio, Television, Live Events, Podcast & Live Streaming Studio With Telos Alliance "Broadcast Without Limits."
Topics: broadcast audio processor
Subscribe

If you love broadcast audio, you'll love Telos Alliance's newsletter. Get it delivered to your inbox by subscribing below!