Recent Posts
You probably know that not all of your programming encodes equally well in PPM®, and some content encodes downright badly. But you may not know which of your programming is problematic.
So, how to know? Some Voltair® users simply watch Voltair's color-coded screen and note the orange. But that's not everyone's idea of a good time, so we designed a better way.
Read More
Topics: Voltair

In early 2015, the Telos Alliance® and 25-Seven® introduced the Voltair® Monitor and Processor. According to industry experts, the use of Voltair resulted in more accurate measurement of radio listenership. This disruptive technology enabled Radio to finally get credit for more of the listening it deserves.
Months later, after denying that it had any effect, Nielsen® responded to Voltair by changing its encoders to include some of Voltair's features. The company claimed that its so-called enhanced CBET (eCBET) could replace the need for Voltair.
We weren't so sure.
Read More
Topics: Radio, 25-Seven, Voltair, ratings, PPM, ecbet, watermarking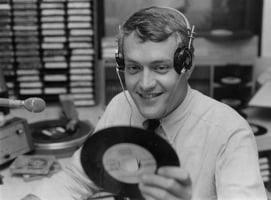 My uncle was a guy with a golden voice and a master story teller's delivery. He could have read the ingredients on a box of cake mix and make you want to listen.
From my early memories of the promotional LP's that he sent my dad, to the WQAM Tiger sweatshirt my mom used to wear around the house, having your father's only sibling on the radio brought our industry into my young mind.
With little warning, cancer took him from us in February. He left an enormous digital footprint of creativity, accomplishment and contribution to broadcasting. I proudly write in tribute to his legacy.
Read More
Topics: Radio History
Subscribe

If you love broadcast audio, you'll love Telos Alliance's newsletter. Get it delivered to your inbox by subscribing below!