KFM Network Gains Complete Network Control from Anywhere with Axia iQs
It's no secret that operations in broadcast are quickly moving towards software and virtual solutions. The many benefits of virtualization are being realized and taken advantage of more than any time before. At Harvest Ministries' KFM Network, they are making use of a new solution from Telos Alliance to run three independent radio stations from any location. We got the opportunity to speak with Curtis Belcher, head of Harvest Ministries, on their experience with Axia iQs and how it's given the team complete control of their network.
Read More
Topics: iQs
5 Reasons to Virtualize Your Radio Facility Now
Modern broadcasters are making the shift to virtualization as software versions of broadcast equipment become available. The benefits of virtualization can't be denied and are worthy of your consideration when pondering your next studio purchase. In this blog, we break down five major benefits of virtualizing your studio operations now.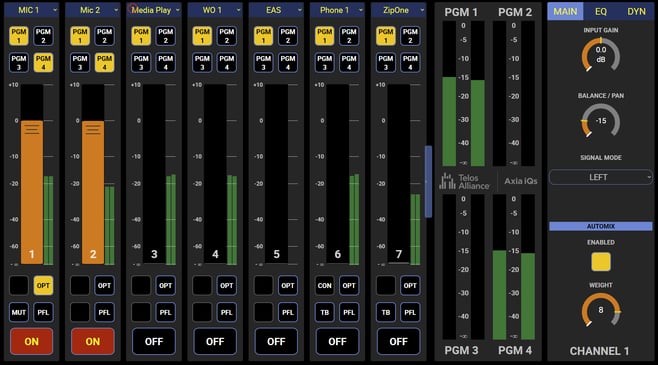 Read More
Topics: virtual radio, virtual radio software, virtualization, Infinity VIP, iQs
Subscribe

If you love broadcast audio, you'll love Telos Alliance's newsletter. Get it delivered to your inbox by subscribing below!