Telos Alliance a Cleveland Technology Awards Honoree
By Dave Sarkies on Mar 29, 2017 12:05:00 PM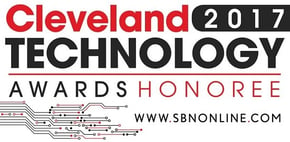 In keeping with a company tradition of technology and innovation, the Telos Alliance was recently named a Cleveland Technology Awards Honoree in the Established Tech Firm category. Presented by Smart Business Magazine, the Cleveland Technology Awards recognize Northeast Ohio organizations that develop and implement impactful technology. CEO Frank Foti accepted the honor at a luncheon on March 23.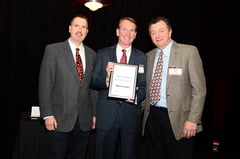 "We are honored to be included in such a distinguished group of standout and leading-edge Cleveland tech firms, startups, and implementers," says Frank Foti, CEO of the Telos
Alliance. "I credit our incredible team at the Telos Alliance for its emphasis on performance, creative solutions, and support across all six of our TV and radio brands. It's rewarding to be recognized for our continued innovation in today's technological landscape. Thanks to the Cleveland Technology Awards for bestowing this award on us."
The Telos Alliance was among 26 honorees in three categories. Nominees were required to have a physical location in the 14-county region of Northeast Ohio to be eligible for an award.
Further Reading
Learn about the history of our company and past Telos Alliance awards here:
Topics: Broadcast Technology, Frank Foti, Telos Alliance
Subscribe

If you love broadcast audio, you'll love Direct Current! Get it delivered to your inbox weekly!