Ear Candy #4: Processing with Audio Legends
Great sounding radio in any form (over-the-air, streaming, podcasts, etc) is a culmination of many factors. Believe it or not, you know when you're hearing a great-sounding station. It has that 'larger-than-life' presence. The audio envelopes your ears in an exciting and magical way! There's something about the signal that locks it in and you rip the knob off. Mix this with incredible content, and amazing things occur!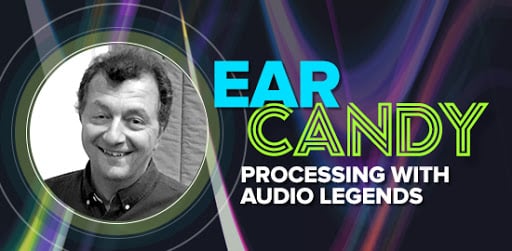 Most folks seem to think great-sounding radio is about who's the loudest on the dial, and in many cases that's a fallacy. I've personally been in markets where the loudest signal was the most annoying to listen to, and it was an easy tune out. Make no mistake, competitive dial-presence is a must, but too much octane will destroy any engine!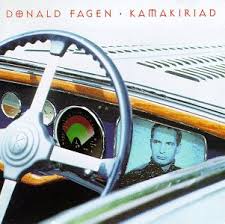 Creating great-sounding radio must comprise something I like to refer as musicality. This is defined as a sound signature, which contains significant audio quality, remains naturally musical, and provides competitive dial presence. In developing audio processors for more than 30 years, I can tell you this is easier said than done!
Over the years, I've always had a desire to see what those involved in the music industry might think about broadcast audio processing. Many years ago, Steve Church and I would discuss whom from the recording world might we get to provide us with good honest feedback about our efforts. We always seemed to settle on Steely Dan, as the impeccable nature to the quality of their recordings was a great benchmark to shoot for. The albums Aja and Gaucho, as well as Donald Fagen's The Nightfly and Kamakiriad are the ones that immediately come to mind.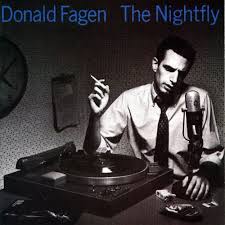 Over the last few years, we've been able to do some work with Gary Katz, the legendary producer of Steely Dan's most famous albums and Donald Fagen's The Nightfly. Additionally, we've done some developing with Frank Filipetti, producer and recording engineer for Billy Joel, James Taylor, and Carly Simon, among others. Oh, and you can add the names of Hugh Padgham (Genesis, Peter Gabriel, Phil Collins, The Police, XTC) and Giles Martin (his dad, George Martin, produced the Beatles!) to the list. If I may say so, this is a crowd where technical quality is of the utmost!
That said, these guys also know what musicality is, and how audio processing can enhance or destroy their work. I've personally had the honor to sit and listen with them to what they felt was great-sounding audio processing. I wanted to get their feel for what works, and what doesn't.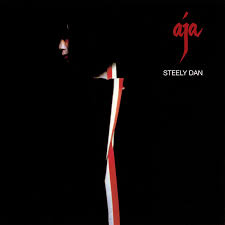 Basically, they fully understand the need for radio to create its own signature style. As a matter of fact, Gary Katz felt that audio processing was able to fix what he thought were some bass deficiencies in the album Aja. Frank Filipetti liked how the creative use of friendly harmonics from our clipping system actually added depth to the overall result, and this was done without any additional distortion!
It's been extremely humbling to have all of these esteemed icons in the recording industry give us a thumbs up for our broadcast audio processing efforts. These are the folks who were part of the process in crafting some of the greatest recordings of all time.
There is a reason why our efforts have been recognized by those in the music industry, and it comes down to the passionate, creative, innovative, and forward thinking that goes into our designs. We craft our processors with the exact same efforts the artists, engineers, and producers have put into those world-renowned albums. Probably the key reason why there's been such great synergy among these esteemed artists and our crew!
Further Reading
Ear Candy: What Makes Great Sound? And Why Does It Matter Most?

[Ear Candy #2] Program Director + Chief Engineer = #1 Station

Ear Candy #3: Clippers—Where the Rubber Meets the Road!
Telos Alliance has led the audio industry's innovation in Broadcast Audio, Digital Mixing & Mastering, Audio Processors & Compression, Broadcast Mixing Consoles, Audio Interfaces, AoIP & VoIP for over three decades. The Telos Alliance family of products include Telos® Systems, Omnia® Audio, Axia® Audio, Linear Acoustic®, 25-Seven® Systems, Minnetonka™ Audio and Jünger Audio. Covering all ranges of Audio Applications for Radio & Television from Telos Infinity IP Intercom Systems, Jünger Audio AIXpressor Audio Processor, Omnia 11 Radio Processors, Axia Networked Quasar Broadcast Mixing Consoles and Linear Acoustic AMS Audio Quality Loudness Monitoring and 25-Seven TVC-15 Watermark Analyzer & Monitor. Telos Alliance offers audio solutions for any and every Radio, Television, Live Events, Podcast & Live Streaming Studio With Telos Alliance "Broadcast Without Limits."
Subscribe

If you love broadcast audio, you'll love Telos Alliance's newsletter. Get it delivered to your inbox by subscribing below!