Know What You Need Before Ordering Your Telos Hx Digital Hybrid
By John Powell on Jan 17, 2018 11:40:00 AM
Looking for a talkshow system with analog I/O? Careful you don't buy the wrong unit!
Recently, a longtime customer inquired of Telos Alliance Support as to whether a Telos Hx2+AES Digital Hybrid includes analog I/O. We're glad they asked, because it does not, and it makes a huge difference when it's time to order a unit. Because there is only one set of jacks for I/O, Hx series hybrids can only be either Analog or Digital (AES/EBU), not both.
The AES option was available this way in the previous product line as well (Nx6/12). After many years of providing Hx and Nx units with either analog or AES I/O, this has become common knowledge within the factory and with our dealers. Every once in a while, a mistake is made. In this case, a customer had purchased the AES model, when they actually needed an analog one.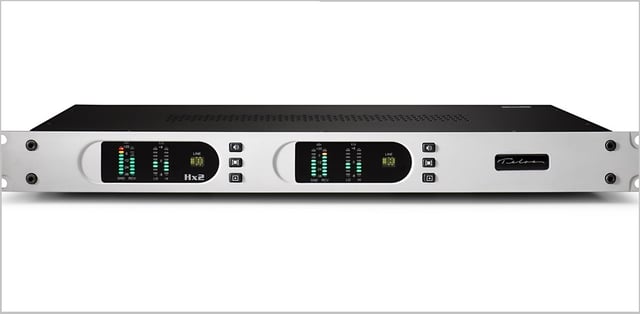 Upgrading from analog to AES? Contact Telos Support to avoid having to buy a new Hx hybrid!
Luckily, the procedure to switch a digital unit to analog isn't a hard one, though it does involve opening the unit, removing a daughter card, and replacing it with shunts that are not included. The procedure to remove AES is the reverse of what is shown in the Hx2 manual.
Speaking of the AES procedure from the manual, customers can purchase and install the daughter card if they need to change the unit from analog to AES after a studio upgrade. This saves them from having to buy a new unit. Since the AES model is more expensive than the analog one, we would like to help customers avoid purchasing the more expensive option, only to find out the feature costing the additional money will need to be removed from the unit.
For additional help, contact Telos Support, we're happy to help.
Further Reading
For more helpful tips from Support, and more from John Powell, check out these blog entries:
5 Tips to Rock Your Support Experience
Topics: Telos Alliance 24/7 Support, Telos Hx2
Subscribe

If you love broadcast audio, you'll love Direct Current! Get it delivered to your inbox weekly!