5 Tips to Rock Your Support Experience
By David Jablonski on Sep 27, 2017 11:50:00 AM
Having been at Telos for over 17 years (and in the Pro Audio industry for 10 years prior to that), I have had much experience with Customer Support. People frequently ask me, "What is the best way to get support from a vendor?"
#1 – Be Nice
First off, I tell them that we (the vendor) are their friend. We are their best (and maybe only) chance to get an answer to their technical question or assistance with an uncooperative piece of equipment. We understand the issue may be frustrating, or even urgent, but be kind and patient with the support representative who takes your call or fields your email. Some people seem to think if they yell they'll get better support.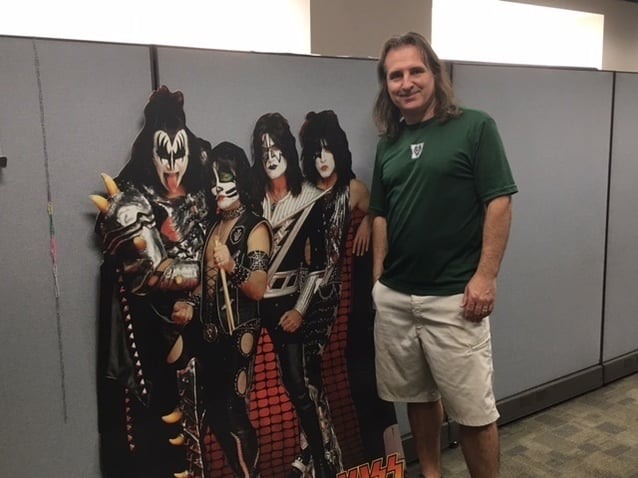 Telos Alliance Support Manager David Jablonski
#2 – Be Prepared
It's not the Boy Scout motto for nothing! Be prepared to help us help you. Always have the following information ready:
Full Product name.
Serial number.
How old it is and if you think it is in or out of warranty.
Good description of the problem or issue.
Information that provides more detail than simply "Unit does not work" will go a long way toward us being able to assist you in an efficient manner.
"It's not the Boy Scout motto for nothing! Be prepared to help us help you."

—David Jablonski, Manager, Technical Support, The Telos Alliance
#3 – Expect Shipping Delays
Even with 24/7 support, there are limitations. We can often overnight or even same-day ship replacement or loaner units, but shipping limitations are based on airline flight availability. We do our very best to get your units as quickly as possible, but be aware there may be a day delay in this process.
#4 – Weekend Awareness
Sometimes customers need to have units sent for Saturday delivery. I can honestly say that in the dozens and dozens of Saturday shipments we have sent, about half never make it to the end user when they're hoping to see it, the reason being that UPS and FedEx typically deliver to the front door of a business, and often the business is closed on weekends, so the front door is locked. So the delivery service takes it back to their center and tries again to deliver on Monday. So if you ever need Saturday delivery, please provide our Support representative with instructions as to where the package should be delivered, which we can pass along to the shipper, and ensure someone is available to receive the package.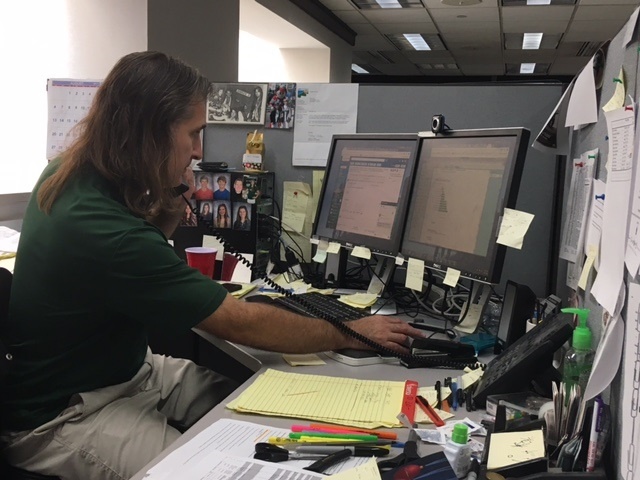 David fields a support call
#5 – Upgrade Planning
With almost every unit we sell and service running on some version of software, upgrades are inevitable. However, having a plan can be most beneficial. Make sure you have the current configuration backed up and accessible. Upgrades that happen after hours over a meltdown can cause pain for all.
Remember, it's our job to take care of you. We're available and want to help you and completely stand behind our products! That's why we offer a 5-year warranty and 24/7 Support. So next time you call, we're happy to assist in any way possible, but please… Help us help you by remembering these key points.
Further Reading
For more about our stellar 24/7 Support team, check out these stories:
The Support Team with the Most, from Here to the Coast
Topics: Axia Audio, Omnia Audio, Telos Systems, 25-Seven, Telos Alliance 24/7 Support
Subscribe

If you love broadcast audio, you'll love Direct Current! Get it delivered to your inbox weekly!