The Support Team with the Most, from Here to the Coast
By Tom Vernon on Jan 11, 2017 9:06:00 AM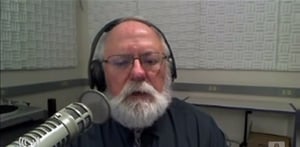 When you purchase a piece of equipment from The Telos Alliance, you're not just getting great gear. You're really getting the Telos Experience. From first contact with the sales staff, who can match your requirements with our equipment, through installation help from our 24/7 technical support team, as well as ongoing assistance with troubleshooting and software upgrades, we're there for you.
But wait, there's more. Sometimes our customers imagine applications that have never been done before, occasionally by combining Telos and non-Telos equipment. Don't be shy about asking for help, the tech support folks love a good challenge. Just ask Rich Parker.
Parker is Director of Engineering for CoastAlaska, Inc., a non-profit that unites public radio stations in Southeast Alaska. Included are: KCAW, Sitka; KSTK, Wrangell; KRBD, Ketchikan; KFSK, Petersburg; and KTOO, Juneau.
Parker noted that the news department had few good options for doing phone interviews. "News production is usually done in our small Axia Power Station studio, which has an Element console. It also has a JKAudio PBXport hybrid which had never been set up correctly, and was almost never used. Most of the time our reporters used those crappy little handset interfaces to record interviews at their desks."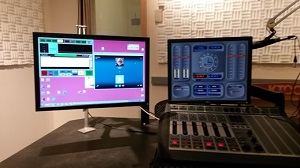 Parker wanted to get the JKAudio hybrid working properly, and interface it with the Element for smooth operation. He also wanted to add the ability to do Skype interviews, also using the Element. Skype is especially useful for international long-distance calls, as Skype credits are normally much less expensive than long distance phone charges.
As he began to develop plans for the project, Parker reached out to Telos Alliance tech support. Bryan Jones and Jake Alderman recommended a new Axia IP-audio driver which could make the interface between Element, phone hybrid, and Skype much easier. The older driver that Parker had been using was not compatible for automatic backfeeds. The only way to make it work would have been by using the Vmix function, which could get complicated.
"Thanks to the wonderful support folks at Axia, I was able to take the suggestions and requests from the news team and 'make it so.'"

—Rich Parker, DoE, CoastAlaska
The latest driver, version 2.9.0.7 does enable automatic backfeeds, and makes the entire process much smoother. Once this new driver was installed, the next step was to get into the Skype options setting page and under audio settings, configure the microphone and speakers for the appropriate Livewire channels for the console. The outputs may be recorded into audition, into other recording programs, or directly into Audiovault.
When the project was done, Parker brought the news staff in to show them how it all worked. "Thanks to the wonderful support folks at Axia, I was able to take the suggestions and requests from the news team and 'make it so.' Again, without fawning, can I say how much I love our Axia Studios? And also special thanks to Bryan, Jake, and the others at Axia. Good to know they have my back."
The next time you have an idea that's a little bit out of the box, give our tech support staff a call. Let them help you make your brainstorm into a reality. It's all part of the Telos Experience.
Need More Support?
For more tales of Telos Support, check out these stories:
TOTAL Support - 24/7 and Beyond
Topics: Axia Audio, Telos Alliance 24/7 Support
Subscribe

If you love broadcast audio, you'll love Telos Alliance's newsletter. Get it delivered to your inbox by subscribing below!