Telos Wins Awards for Hot New Products, Creates Rock Legends, and Ends NAB 2019 with Style! | Telos Alliance
By The Telos Alliance Team on Apr 12, 2019 1:43:34 PM
Telos Wins Awards for Hot New Products, Creates Rock Legends, and Ends NAB 2019 with Style!
This NAB was one for the books. Telos Alliance won three awards for new products, partied like Rock Stars at the top of the Strat, started a band which had its first gig, and ended the show in legendary Telos Alliance style during the last nine minutes of the show (and no, we weren't escorted off the show floor by security this year!). Read on to learn more....
Kicking Off NAB High Above the City
We all gathered at the top of the Strat this year where Frank addressed the company, dealers, and special guests to set the tone for the show. Exciting news, Vegas views, tasty food, and plenty of booze meant a great time was had by all—the perfect way to kick off the show!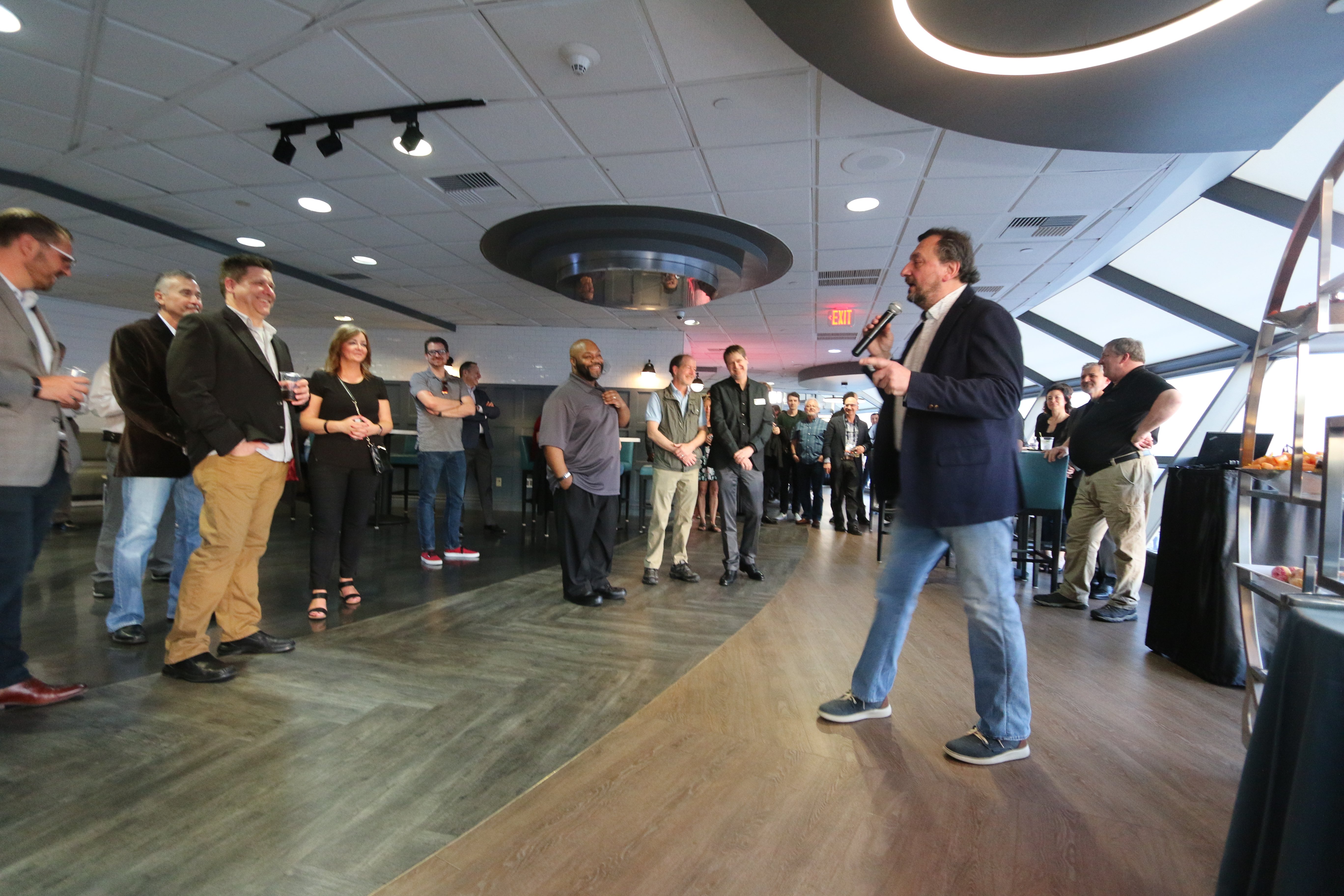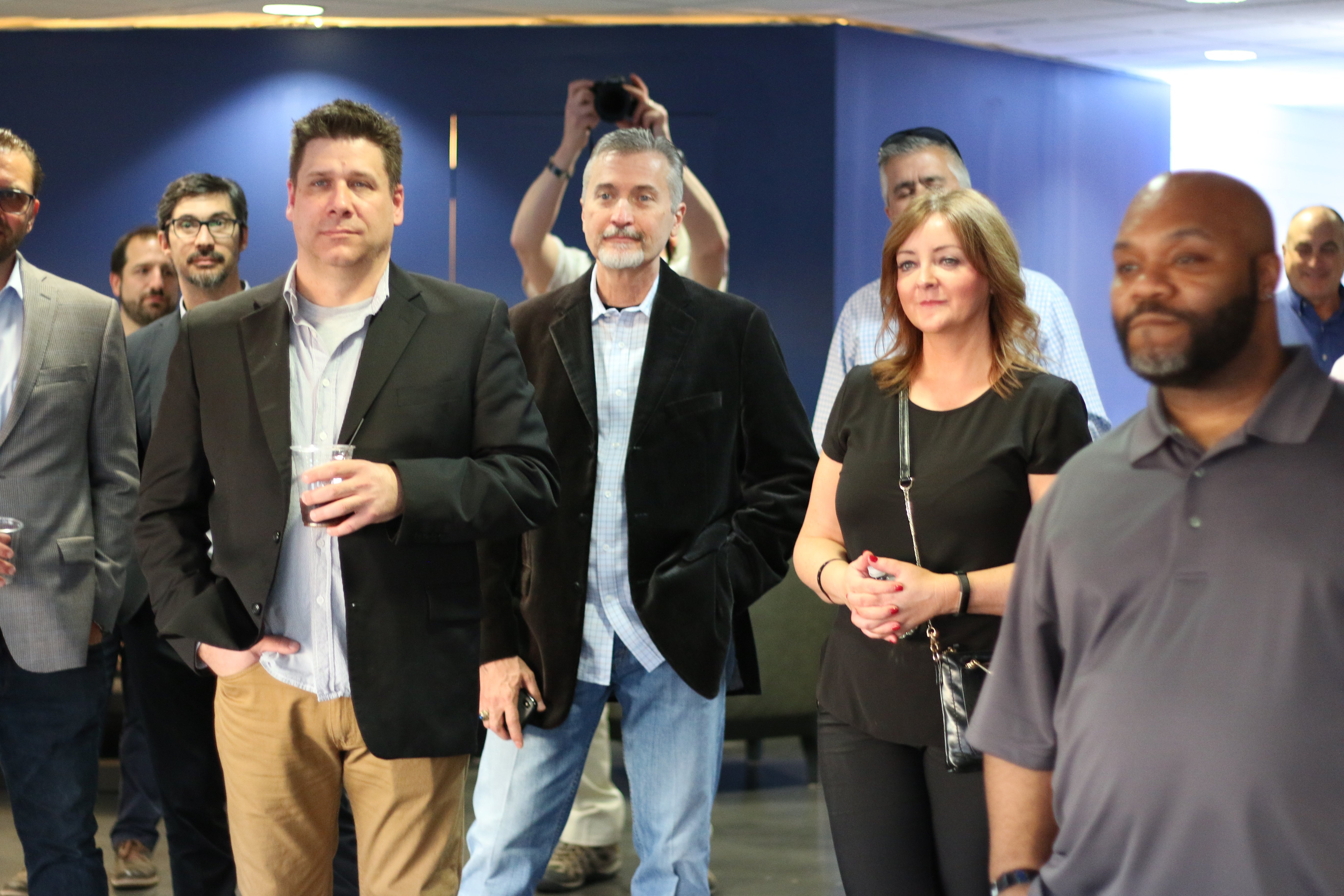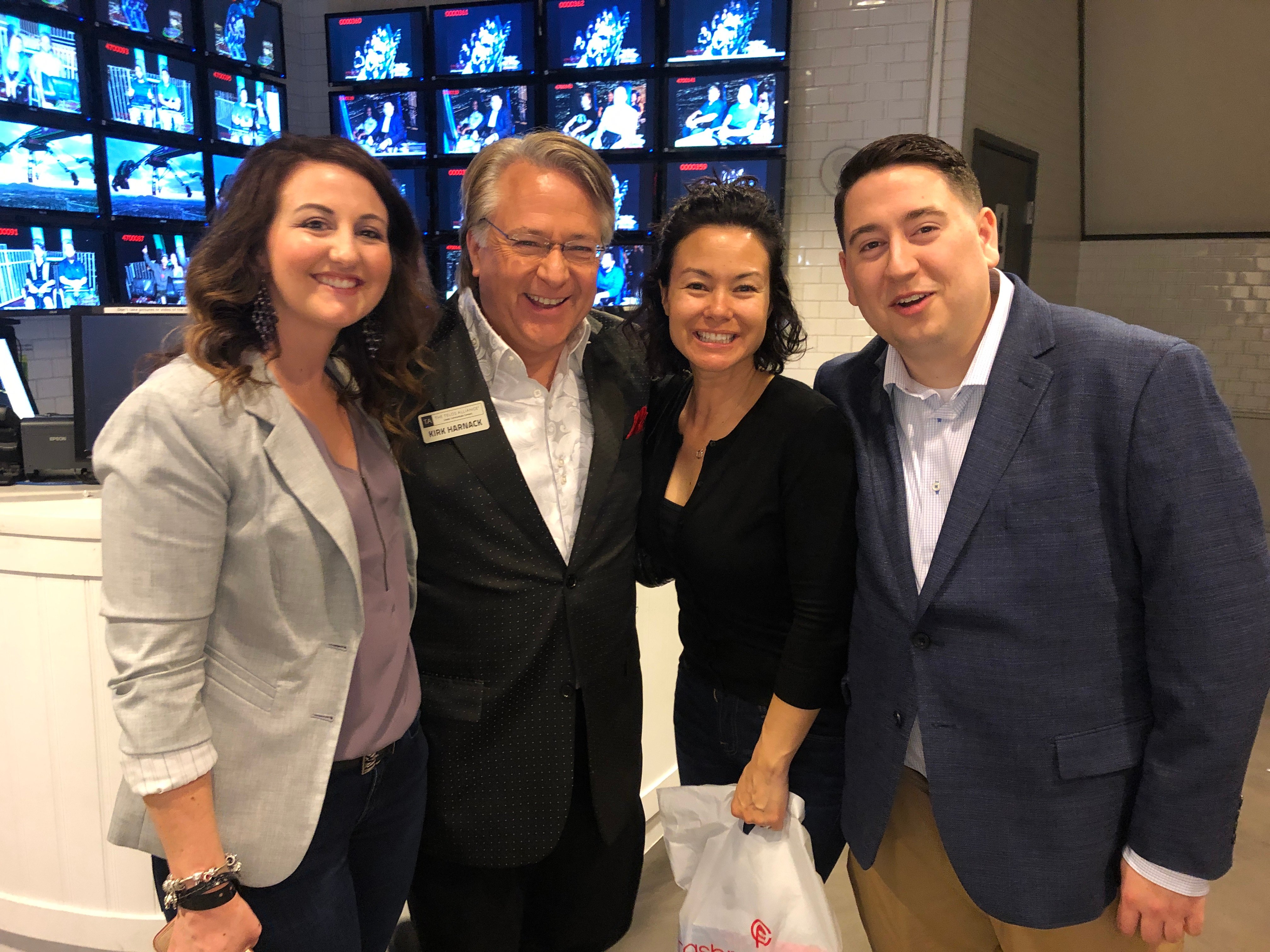 Awards, Awards, Awards!
That's right, Telos Alliance won not one, but three awards this year. We are particularly proud of the NAB Product of the Year Award for Radio, which was given to our new Axia iQx AoIP console. Designed from the ground up for AES67, iQx combines a surface and mix engine in one, so it's a truly unique product allowing for a near instant studio by piggybacking of existing network resources. Below, our own Milos Nemcik, who was crucial in the development of the product, accepts the award.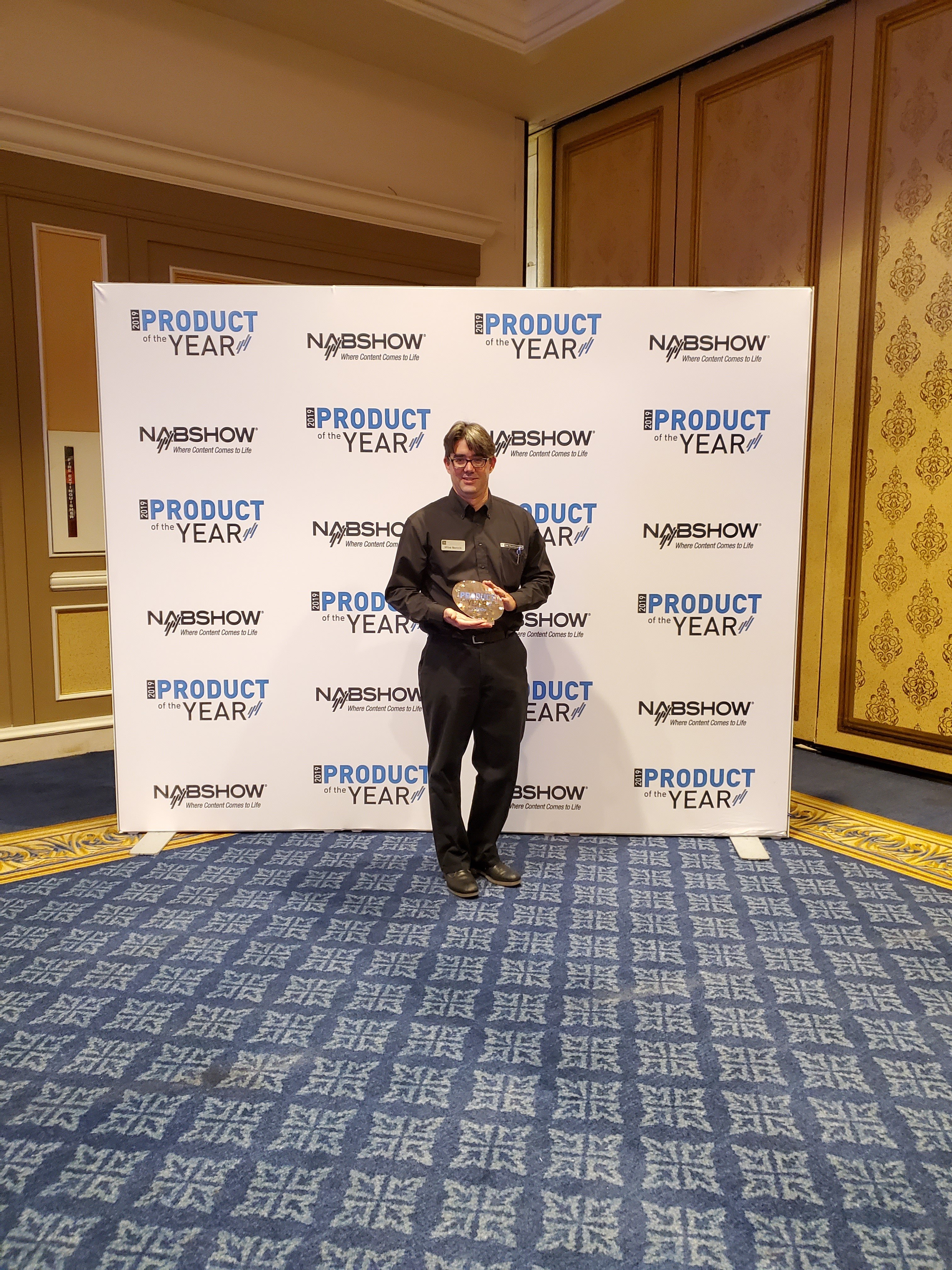 iQx also won the coveted Best of Show award from Radio World magazine! Our Chief Technical Officer, Greg Shay, along with Milos, were there to accept the award from Future publishing.


Finally, we received an award with Broadcast Depot from Produ for the Telos Infinity IP Intercom, which had several new announcements to the platform at the show, including Infinity Link and Infinity Dashboard Advanced. Infinity Link connects Infinity systems in remote locations over WAN, including the Internet. It runs as a license update on existing Infinity Intercom hardware devices such as Panels and Beltpacks. Dashboard Advanced brings a bigger feature set and increased functionality over Dashboard Basic software, has SAP/AES67 advertisement and discovery, and allows offline configuration.


Speaking of awards, we also gave a couple! We presented an award to our dealer in Argentina, FS24 SRL, for Excellence in Sales and Technical Leadership. Congrats FS24, and thanks for your support!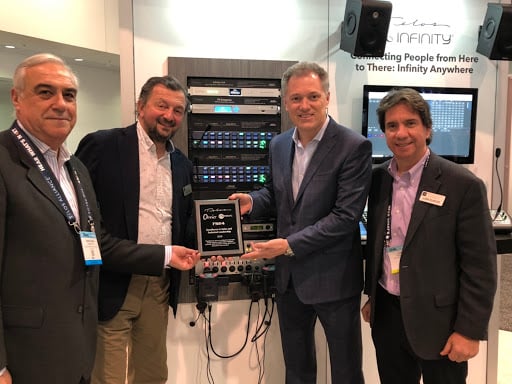 And we gave one to channel partner Broadcast Depot, as well, for their Excellence in Sales and Technical Expertise. Thanks Broadcast Depot!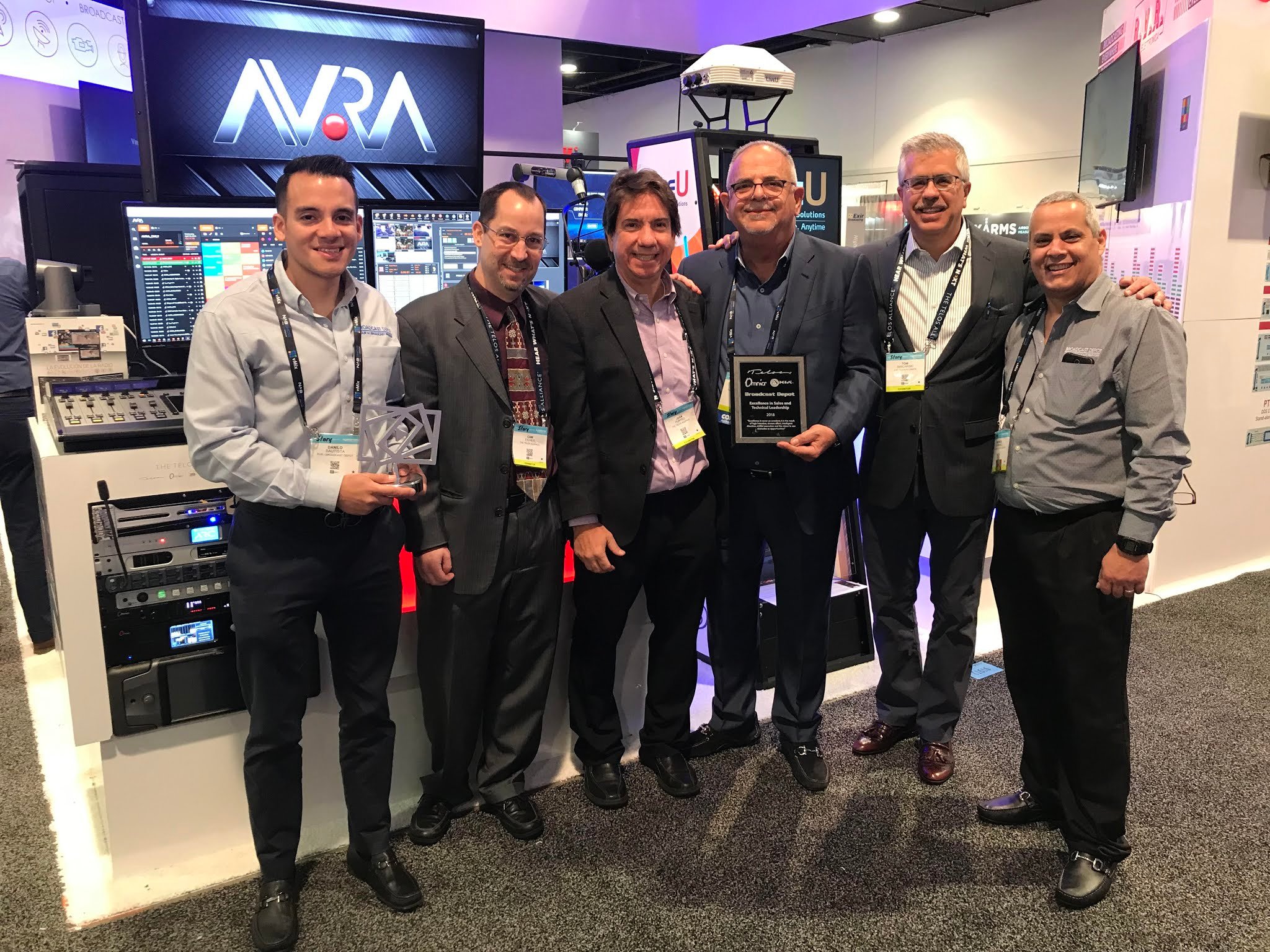 JüNger and Telos Team UP
Did you hear the news yet about Telos and Jünger joining forces? The Telos Alliance will support Jünger Audio globally to sustain established business relationships and current projects, while enabling future opportunities. Moving forward, the Telos Alliance will work with woks audio GmbH, the Jünger Audio engineering and technical specialists, to develop enhancements for existing solutions and new products to supplement the Jünger Audio portfolio and its renewed growth. Pretty cool news, and we had a nice presence at our TV booth with Jünger gear on display!


Everyone Got to Hear What's Next at the Strat
Did we mention that we started a band? 'What's Next' featuring Martin Dyster, Jayson Tomlin, Jim Kuzman, Duncan Smith from Broadcast Bionics, Geoff Steadman, and Jim Weber brought down the house at a stage in the middle of the Strat, playing rock god classics to an eager audience all night long.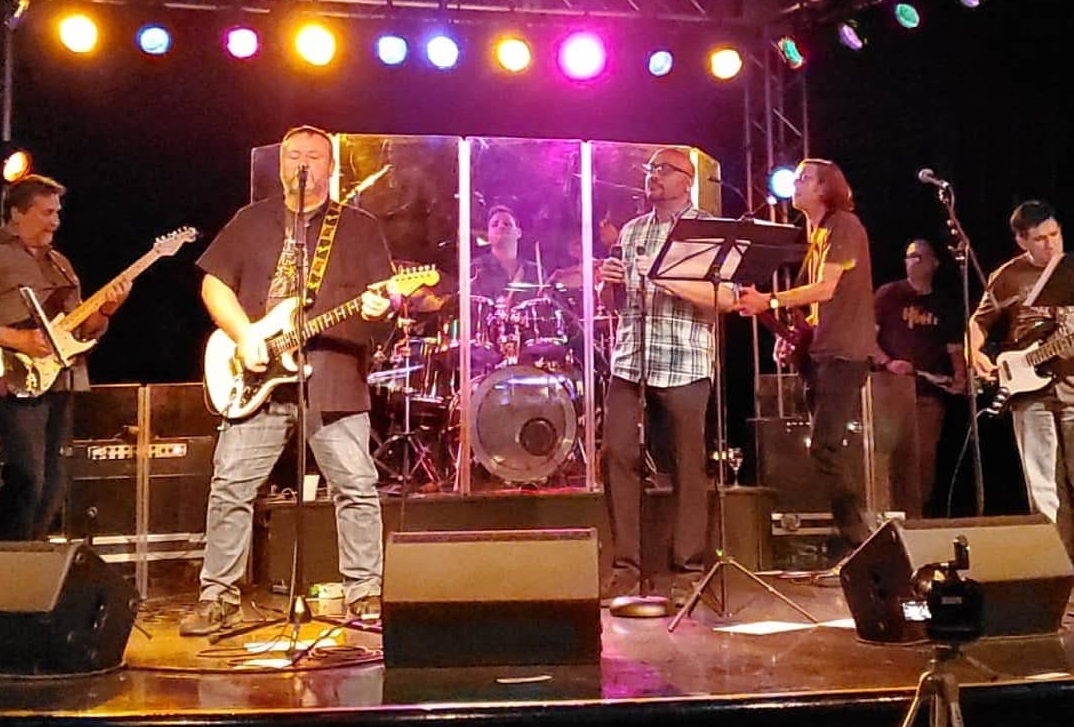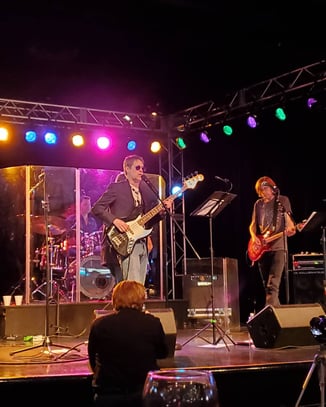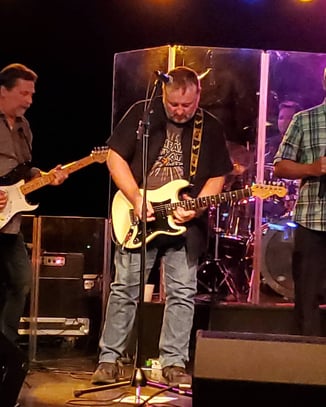 Our Legendary NAB Finale
You know NAB is about to come to a close when you hear the beginning keyboards of "Won't Get Fooled Again" begin to echo throughout the show floor, beach balls start to bounce, and everyone gathers around the Telos Alliance booth to see our grand finale. You can watch it on our Facebook page, but here are a few highlights in pics...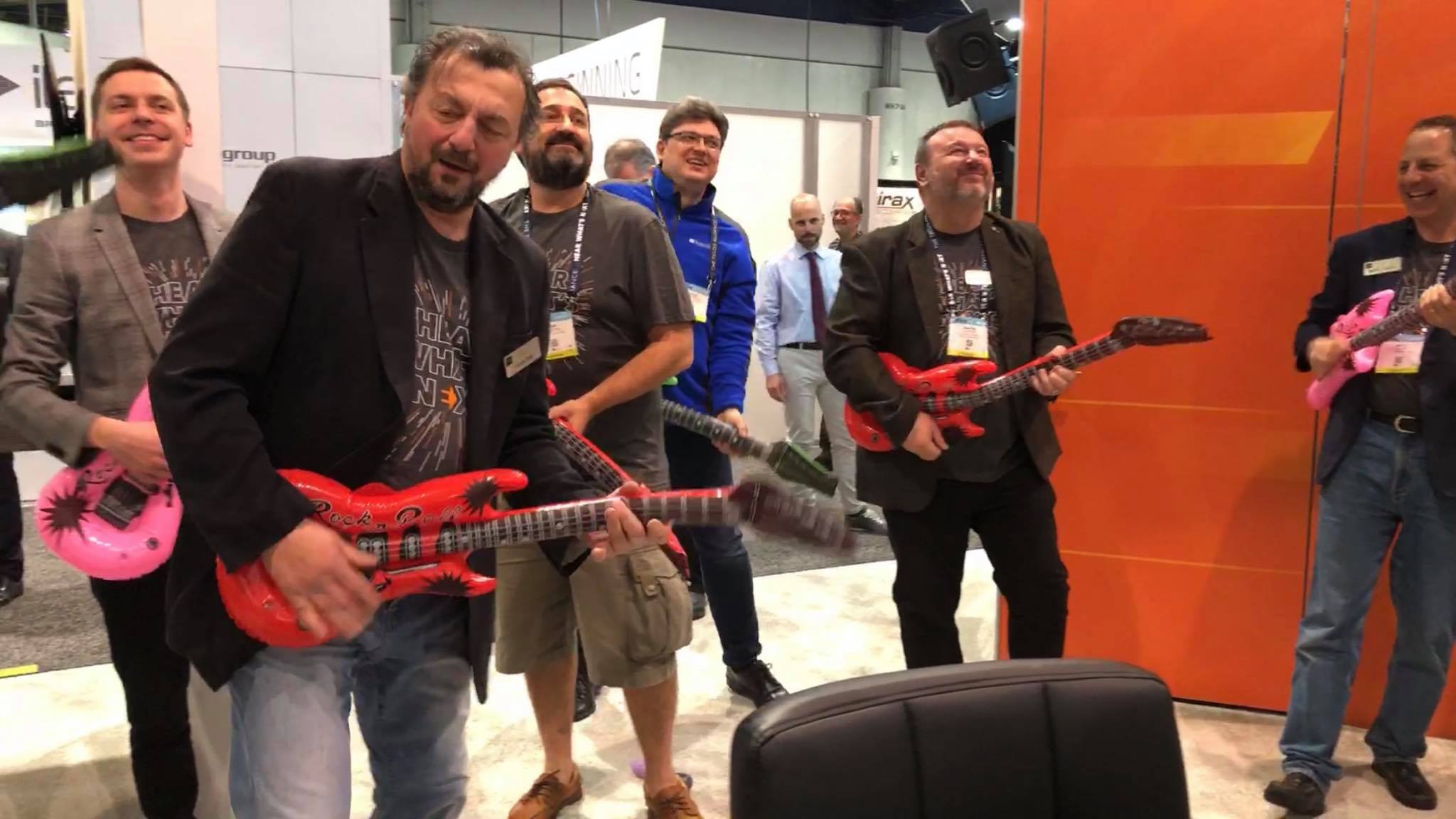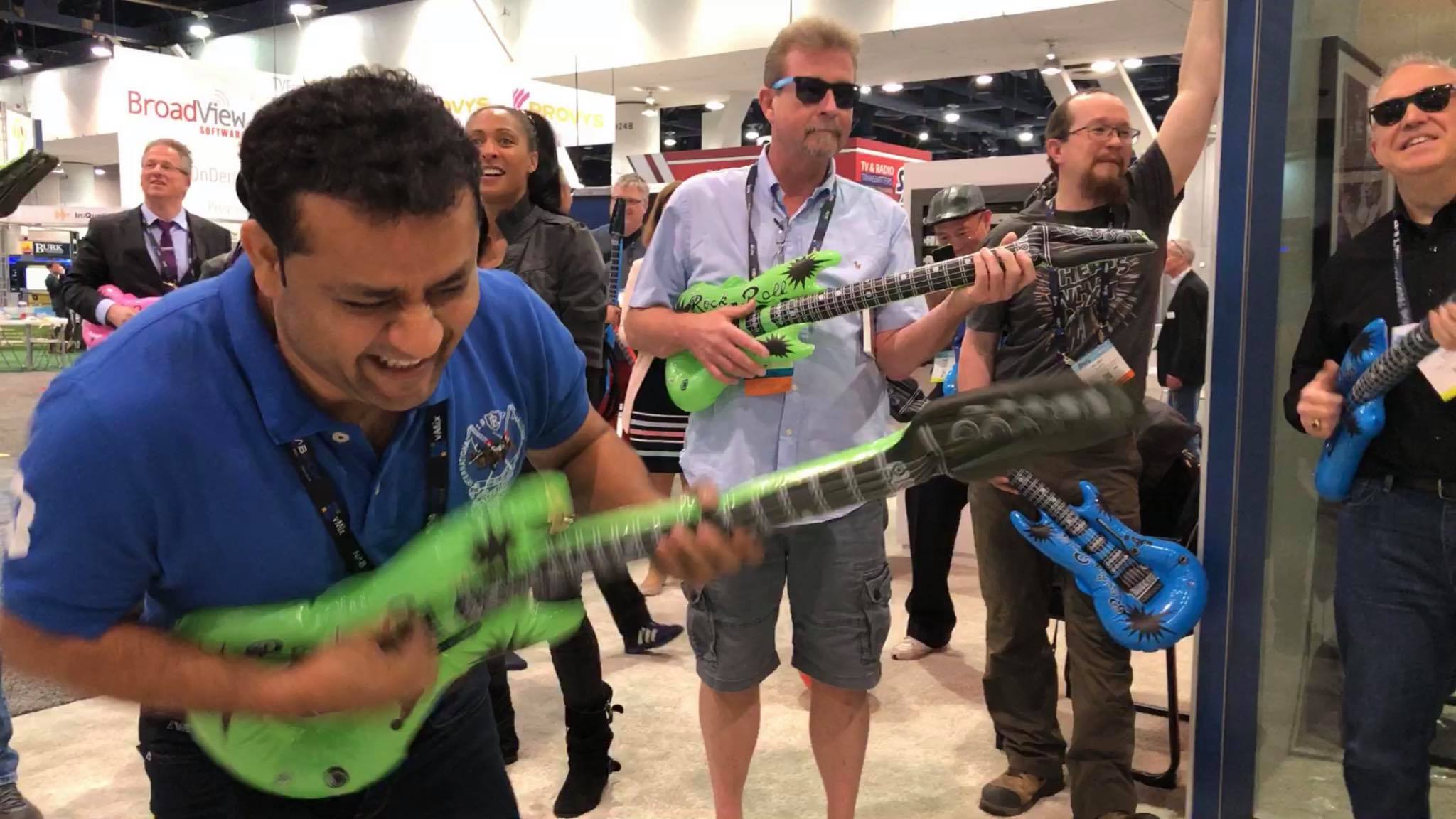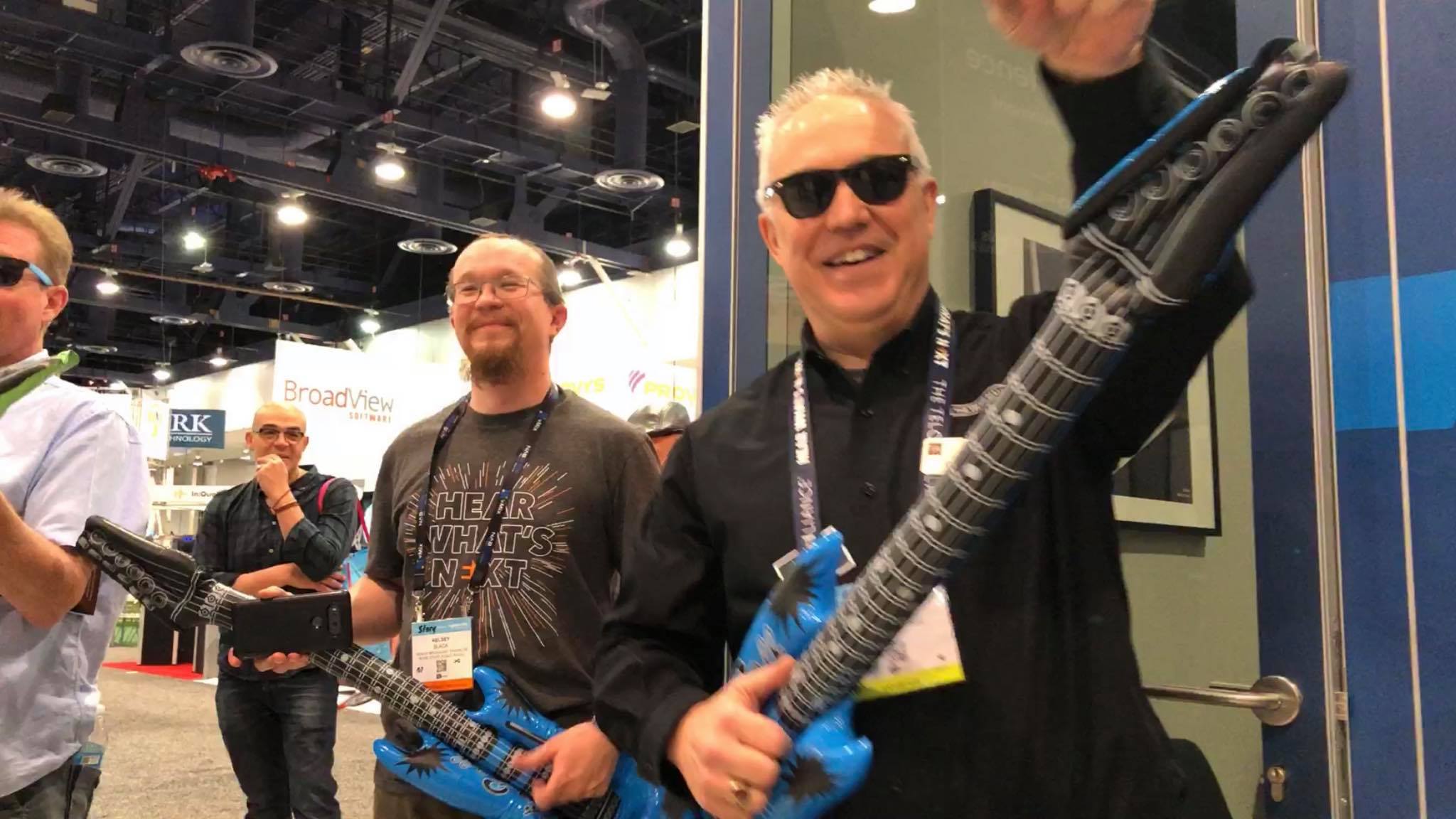 Until Next Time, From All of Us at Telos Alliance!
See you at next year's show, as our trade show manager Lindsay Fogle so elegantly displays below, we'll be in the Central Hall next year, with one booth for both TV and Radio solutions! See you there.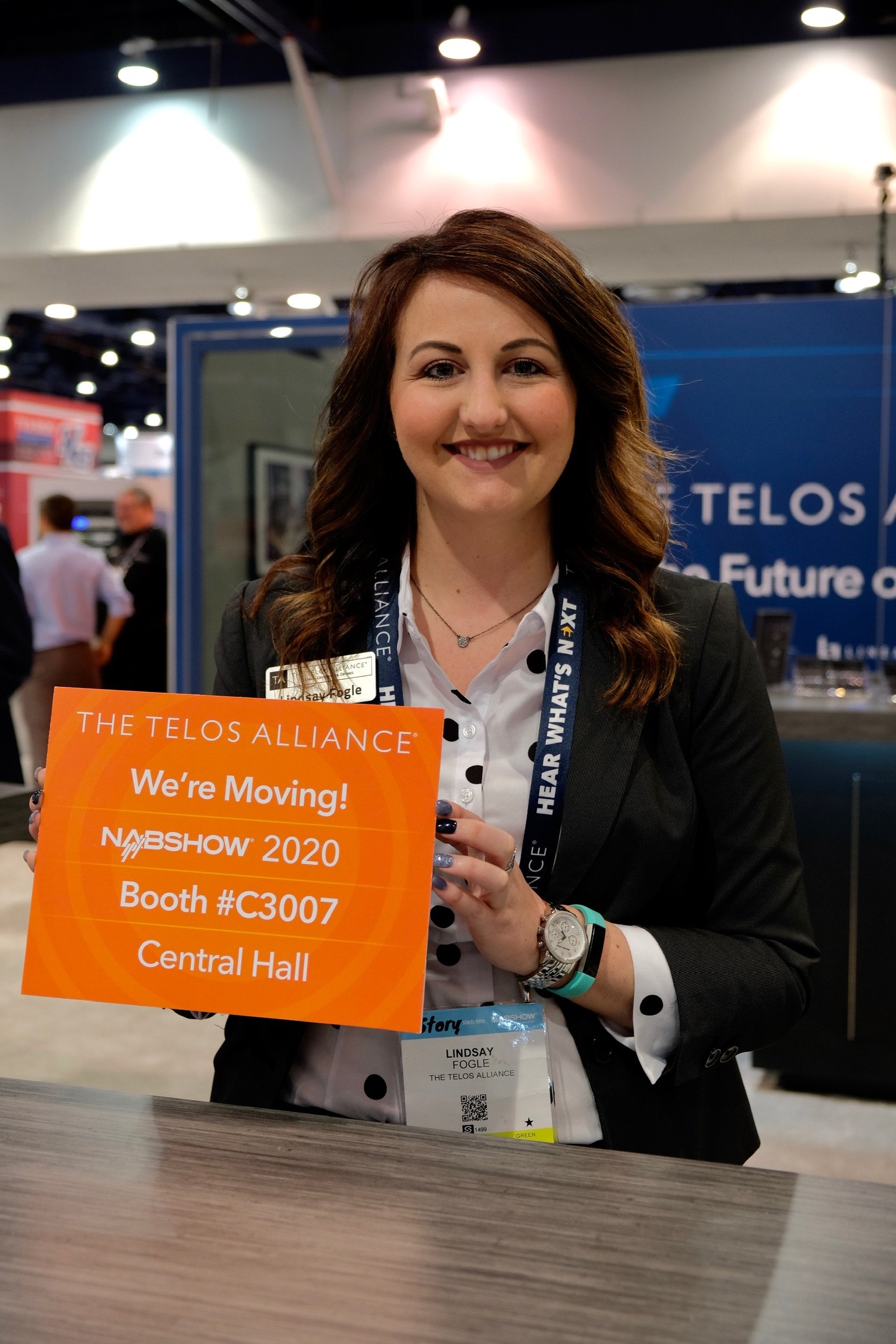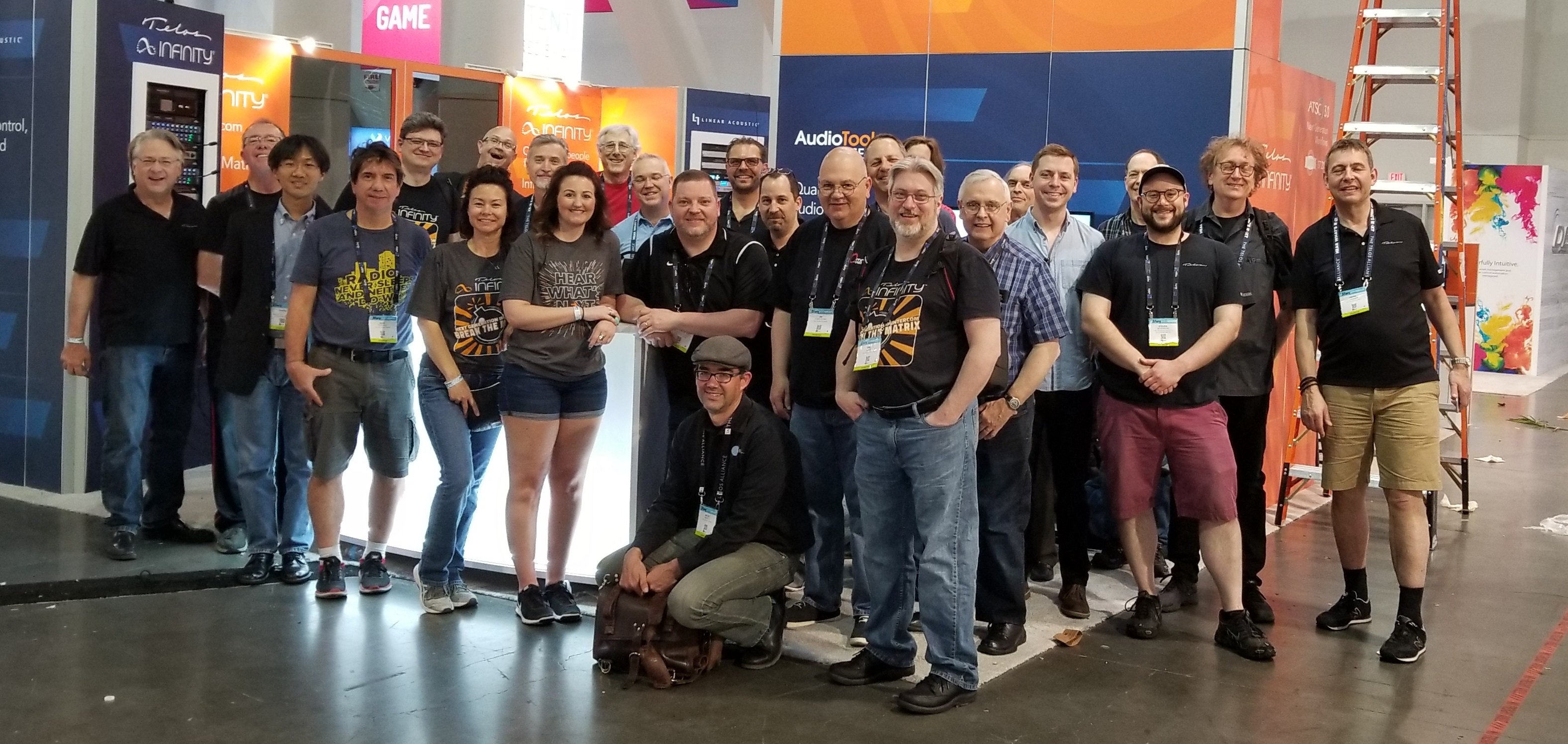 You Might Also Like
Sneak Peak of Telos Alliance at NAB 2019

Telos Alliance has led the audio industry's innovation in Broadcast Audio, Digital Mixing & Mastering, Audio Processors & Compression, Broadcast Mixing Consoles, Audio Interfaces, AoIP & VoIP for over three decades. The Telos Alliance family of products include Telos® Systems, Omnia® Audio, Axia® Audio, Linear Acoustic®, 25-Seven® Systems, Minnetonka™ Audio and Jünger Audio. Covering all ranges of Audio Applications for Radio & Television from Telos Infinity IP Intercom Systems, Jünger Audio AIXpressor Audio Processor, Omnia 11 Radio Processors, Axia Networked Quasar Broadcast Mixing Consoles and Linear Acoustic AMS Audio Quality Loudness Monitoring and 25-Seven TVC-15 Watermark Analyzer & Monitor. Telos Alliance offers audio solutions for any and every Radio, Television, Live Events, Podcast & Live Streaming Studio With Telos Alliance "Broadcast Without Limits."
Subscribe

If you love broadcast audio, you'll love Telos Alliance's newsletter. Get it delivered to your inbox by subscribing below!