Omnia Defines Crawford's Sound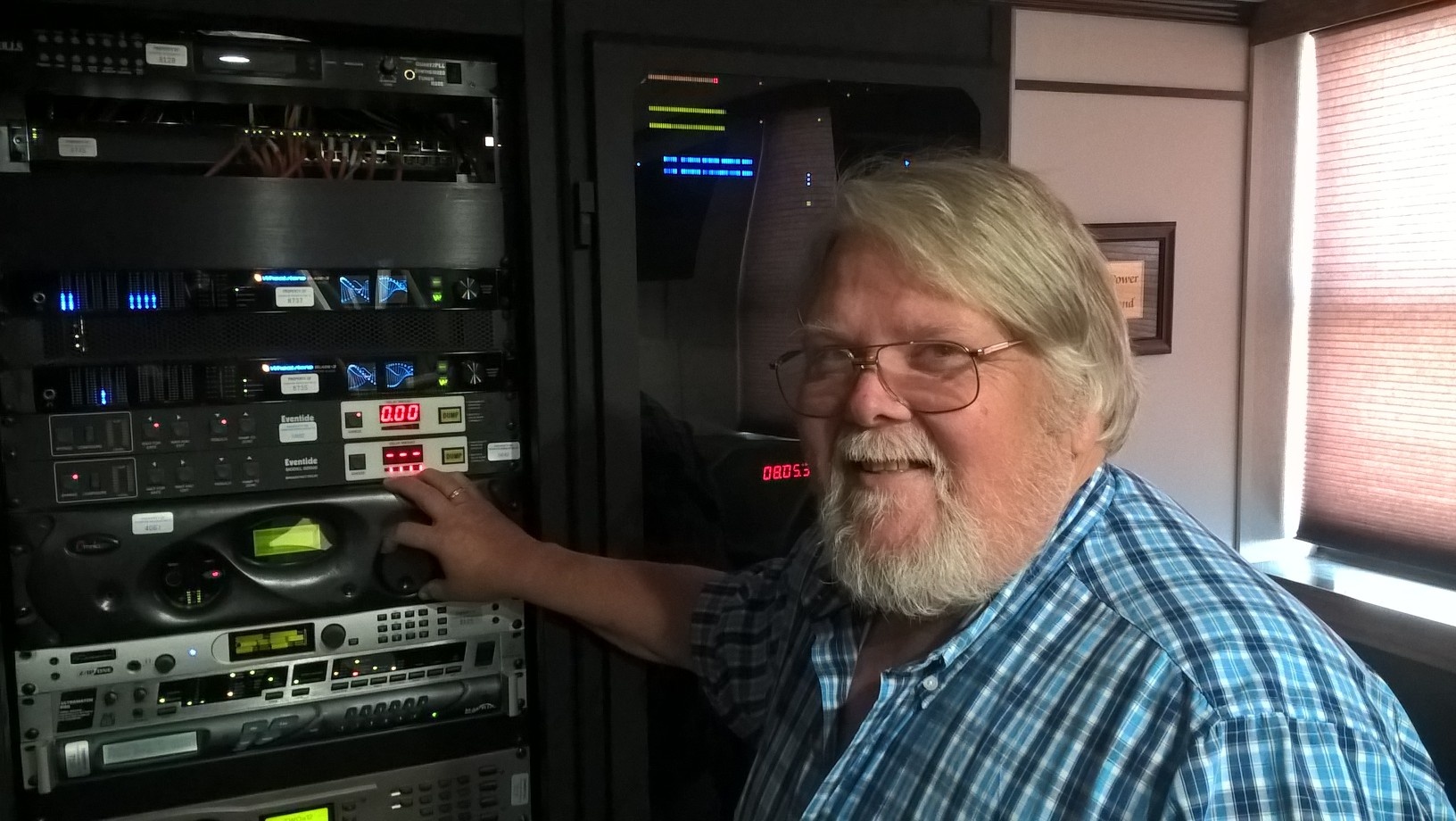 We sit down with Brian Cunningham, chief engineer of Crawford's Rochester and Buffalo markets, to learn about how Omnia has defined Crawford's sound since the beginning.

For starters, what's your role with Crawford?
Well, I am the Chief Engineer for the Rochester and Buffalo markets. I've been on staff with Crawford since 2002. So, I've been here for 16 years. I also worked for 11 years as a contract engineer for Crawford Broadcasting. So, I've been around here since 1991.
How did you become a broadcast engineer?
Oh, lord. This goes back all the way to 1969 when I started in radio. I actually started just as an announcer, board operator and was growing up in electronics business. My dad owned a television repair shop. He did sales and service for television. So, I had an electronics background. As soon as I got in the radio station, that intrigued me. Everywhere the Chief Engineer went, I was right behind him. After being there for almost a year, the general manager pretty much saw something in me that I didn't know was there and actually gave me a job as the Chief Engineer's assistant. That's how I got started in broadcast engineering.
It's interesting that you mentioned you were an announcer at one time. When I heard your voice I thought "boy, this guy's got a really good radio voice and yet he's an engineer."
I haven't been on the radio in a long time. I think 1999 was the last gig I did as an on-air announcer. That was with an oldies station here in Buffalo.
Very cool. I understand you're a big fan of Omnia and in the last few months or so...can you tell us a little bit about what it is about Omnia processors that makes you a fan?
I've used a lot of different processors over the years... We've used Orban, just a lot of different processors. For the sound that we need for our stations in Western New York, we can't get anything better than the Omnia.11. The original Omnia blew me away. When we upgraded to the G-Force, that just took it over the top. I am so pleased with how we sound at the marketplace.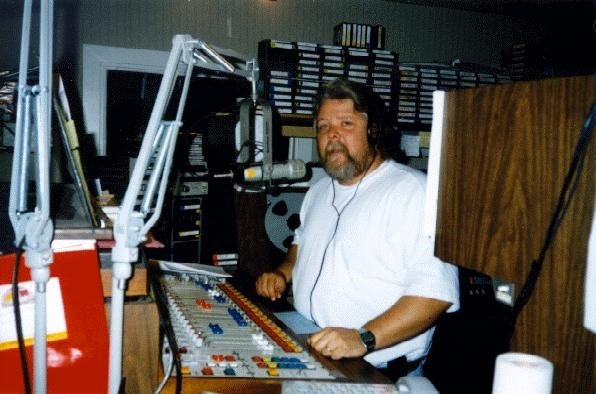 Was there a specific quality with the audio that the 11 improved for your station?
Absolutely. It's just the depth, the clarity, it's consistent. The listener doesn't get tired from listening after an hour of tuning in. Of course, a majority of our programming is talk. We do have music segments in the afternoon. It sounds great on both ends of the spectrum, talk, live music.
Great. I know that can be hard to achieve for a station. . .
It sure is. In year's past, you can get one sounding great and the other one sounding like hammering dog crap, for lack of a better term. It would sound muddy, or sound like it was over-driven, over processed. We don't get that with the 11 at all.
Are there specific features of the 11 that have helped you to achieve that sound you were looking for?
Just the versatility. You can start off with a preset and optimize it to make it your own. That gives you a good starting point. It all depends on the type of music and type of programming you have to achieve the sound you want. You have all the tools there to make it happen. You just have to get in and play with it and make small adjustments and then get back and listen for a day or two and go back and adjust again until you get the sound you want.
I understand you were also using an Omnia.9AM on your AM up there?
That is correct. What a difference. We'd been using an Orban. We bought this station about three years ago. We bought it mainly to provide our coverage up in the Toronto area that we had lost a few years ago when the Canadian government put on a couple stations on 99.5, which is our FM frequency. So, we'd been looking at an AM that would cover us up in those areas. When Buffalo 970 became available. The 9AM was just perfect. It got into areas that we needed to cover.
Omnia has really defined who WDCX is in the Western New York market. I don't think we could have the sound that we have without it. In fact, I know that.—Brian Cunningham
The problem is the station, the bandwidth of the antenna was so narrow that our audio just sounded bad. The reason for that is we couldn't get enough bandwidth. We were basically at 4 kilohertz and that was the best we could do. Anything above that, we would start getting VSWR trips on the transmitter. But believe it or not, after installing the Omnia.9, we were able to increase our loudness considerably and we increased our bandwidth up to 5 kilohertz and no complaints whatsoever out of the antenna system or the transmitter.
It's like night and day. What a difference.
We've heard a lot of people rave about the Omnia.9 AM and how much of a difference it's made, particularly with the noise floor that's always such an issue with AM.
You're absolutely right. It's a nice clear, crisp signal. It's unlike anybody else on the band. If you scroll through starting at the beginning and go all the way up to the very end, I guarantee we're going to be the loudest on there but we're also going to be the best-sounding.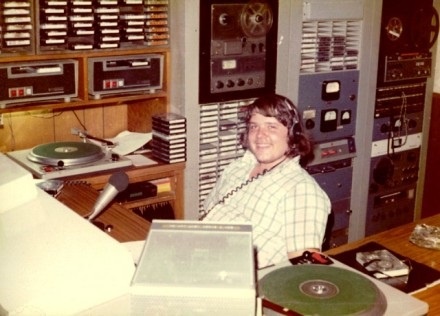 Our coverage of this AM station is due north. We're at 5 kilowatts day and night with no pattern change. Our nighttime signal goes forever. We get a lot of reception reports from Norway and Sweden and believe it or not, the audio clips they send, there's no doubt it's us. You can hear it. But man, what coverage.
I'm definitely sold on it. Soon we'll be installing one in our Rochester market, which I believe is an Omnia.6. It already sounds very, very good in Rochester, but this will take it over the top.
And the Omnia 6 will remain in use. We'll use that on our backup, backup transmitter. We always like to have redundancy in all of our plans. It will be replacing an old Optimod that's been in there for about 100 years. I'm excited to see how that's going to sound.
Do you have any other Telos Alliance gear in Crawford's Western New York cluster?
We have a lot of Telos and Omnia equipment. We like your products. Your service is second to none. It runs and runs and runs. It may be a bit expensive, but it's well worth it in the long run. You sell it and you don't have to worry about it.
Omnia has really defined who WDCX is in the Western New York market. I don't think we could have the sound that we have without it. In fact, I know that.

Further Reading
For more great Omnia user profiles, check out these stories:
Omnia Provides Xtra Listener Satisfaction
Telos Alliance has led the audio industry's innovation in Broadcast Audio, Digital Mixing & Mastering, Audio Processors & Compression, Broadcast Mixing Consoles, Audio Interfaces, AoIP & VoIP for over three decades. The Telos Alliance family of products include Telos® Systems, Omnia® Audio, Axia® Audio, Linear Acoustic®, 25-Seven® Systems, Minnetonka™ Audio and Jünger Audio. Covering all ranges of Audio Applications for Radio & Television from Telos Infinity IP Intercom Systems, Jünger Audio AIXpressor Audio Processor, Omnia 11 Radio Processors, Axia Networked Quasar Broadcast Mixing Consoles and Linear Acoustic AMS Audio Quality Loudness Monitoring and 25-Seven TVC-15 Watermark Analyzer & Monitor. Telos Alliance offers audio solutions for any and every Radio, Television, Live Events, Podcast & Live Streaming Studio With Telos Alliance "Broadcast Without Limits."
Topics: broadcast audio processor
Subscribe

If you love broadcast audio, you'll love Telos Alliance's newsletter. Get it delivered to your inbox by subscribing below!