Triple Audio Controls Philips Hue with Axia
How the Windesheim University of Applied Sciences creates ambiance using AoIP!
People take advantage of technology in different ways every day. Some use products simply, in the way they are advertised. Others find new and creative ways to make technology work for them. Recently, the Windesheim University of Applied Sciences in the Netherlands found an innovative way to make Axia work for them by linking a Philips Hue lighting system with an Axia Fusion AoIP console for the ultimate in studio ambiance!
Imagine building a new radio or TV station. What would you want it to look like? What feeling would you want it to evoke when you enter the room? What do you want the studio to accomplish?
When Windesheim University's original studio was closed in October of 2017 due to the building's structural issues, it seemed like a major setback. In the end, however, it actually gave them an opportunity to rebuild with a new vision in mind—to create a studio that was set up for the future. As of November 2018, this vision became a reality, with the new studio now launched and ready for use!
Some equipment that helps them meet that new vision includes:
Axia Pathfinder Core PRO Routing Control - chosen because of its ease of use with installing custom HTML5 applications and being able to invent "on-the-fly" logic

Axia Fusion AoIP Console - chosen for how clear the mixer is and how intuitive it is to use

Telos Alliance xNodes - used to link in and out analog and digital audio and logic

Omnia VOCO 8 - chosen for its supreme voice processing and ability to make every student sound more professional

Omnia VOLT - chosen for final processing to make sure every show has great audio quality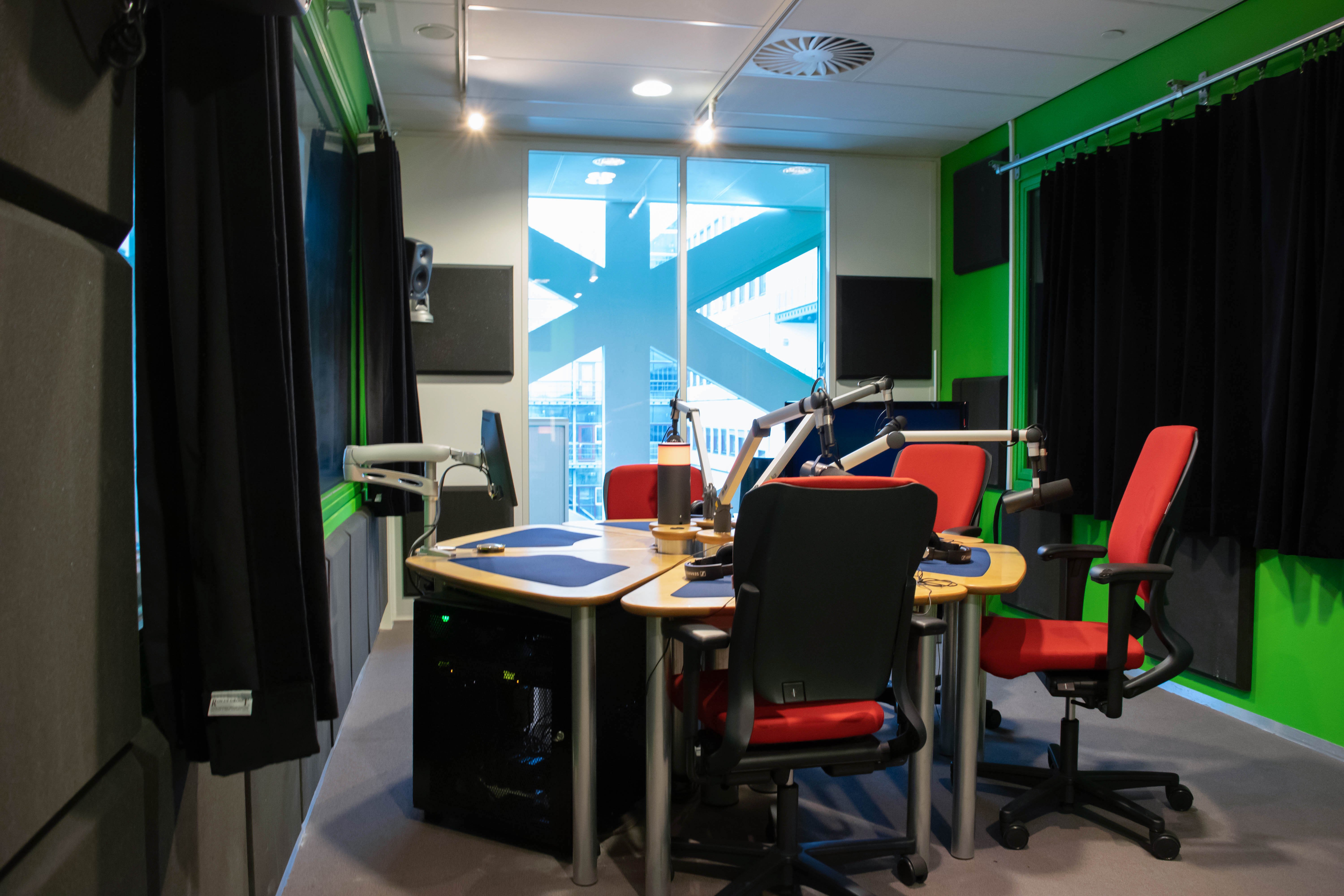 "The first thing that struck me was the fact that it all looks new and modern," says Bart, who is responsible for the Media Facilities at Windesheim. "Besides that, it looks professional and you can see that there are less analog cables."
One of the more illuminating aspects of the new studio is Windesheim's use of Telos Alliance dealer Triple Audio's SmartControl technology, which acts as a bridge between Philips Hue smart lighting system and their Axia AoIP platform. With this, Axia is able to "speak" with Philips Hue to control lights, rooms, and scenes, creating a unique ambiance within the studio, not to mention a truly special feature of the media facilities.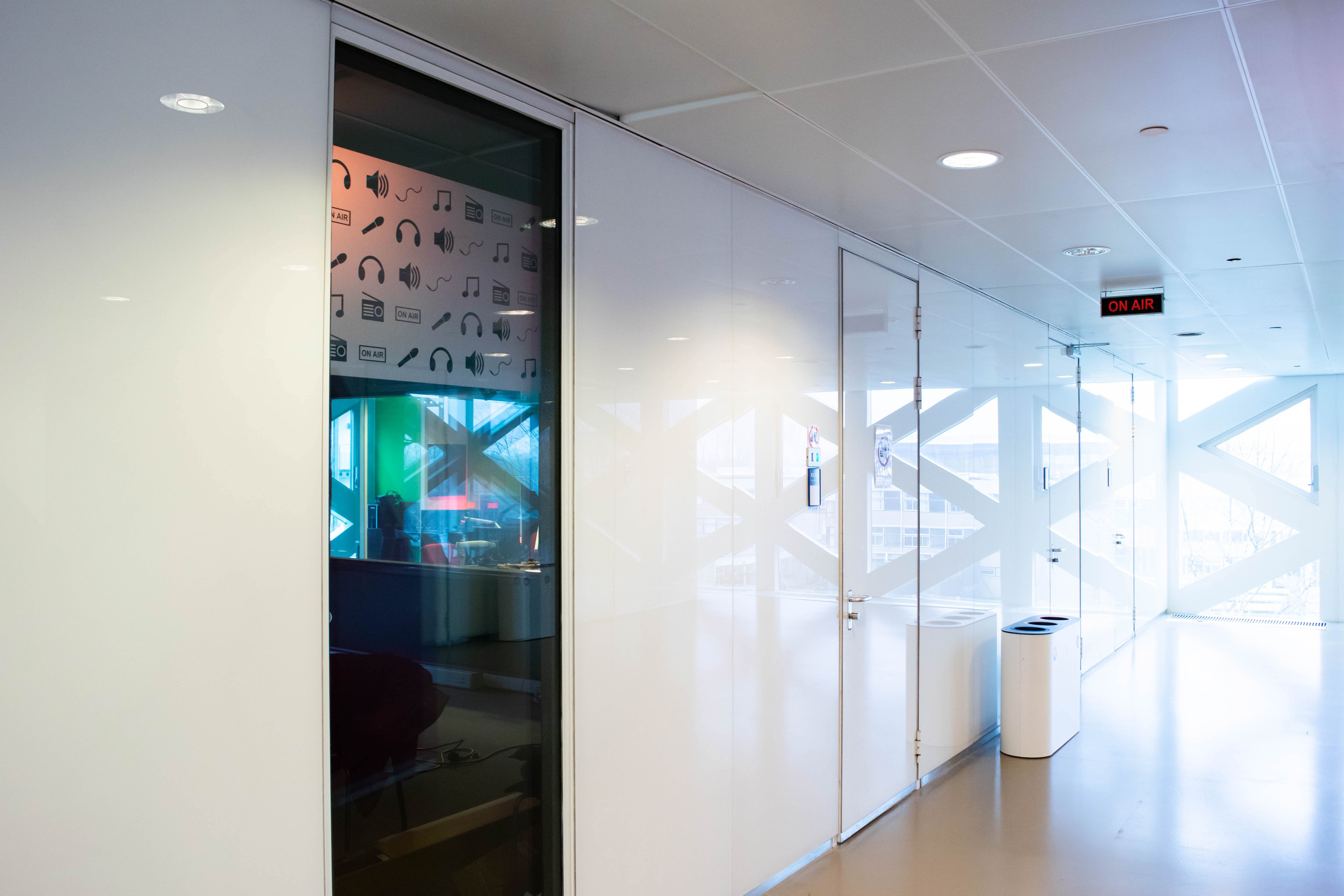 "Bart and I had the wish to do something more with the signaling and ambiance," says Charles, Bart's coworker also in charge of the media facilities. "The studio's were great, but not vivacious. There are a lot of examples on how to create a nice ambiance in a studio, so I told Triple Audio about my ideas. They told me about Philips Hue and how to integrate this with Axia...Bart and I were excited from the very beginning!"
By using SmartControl and Axia together, they were able to eliminate the need for soldering and complex relayboards, and were able to simply "plug and play" to control all of the lights in the studio over IP.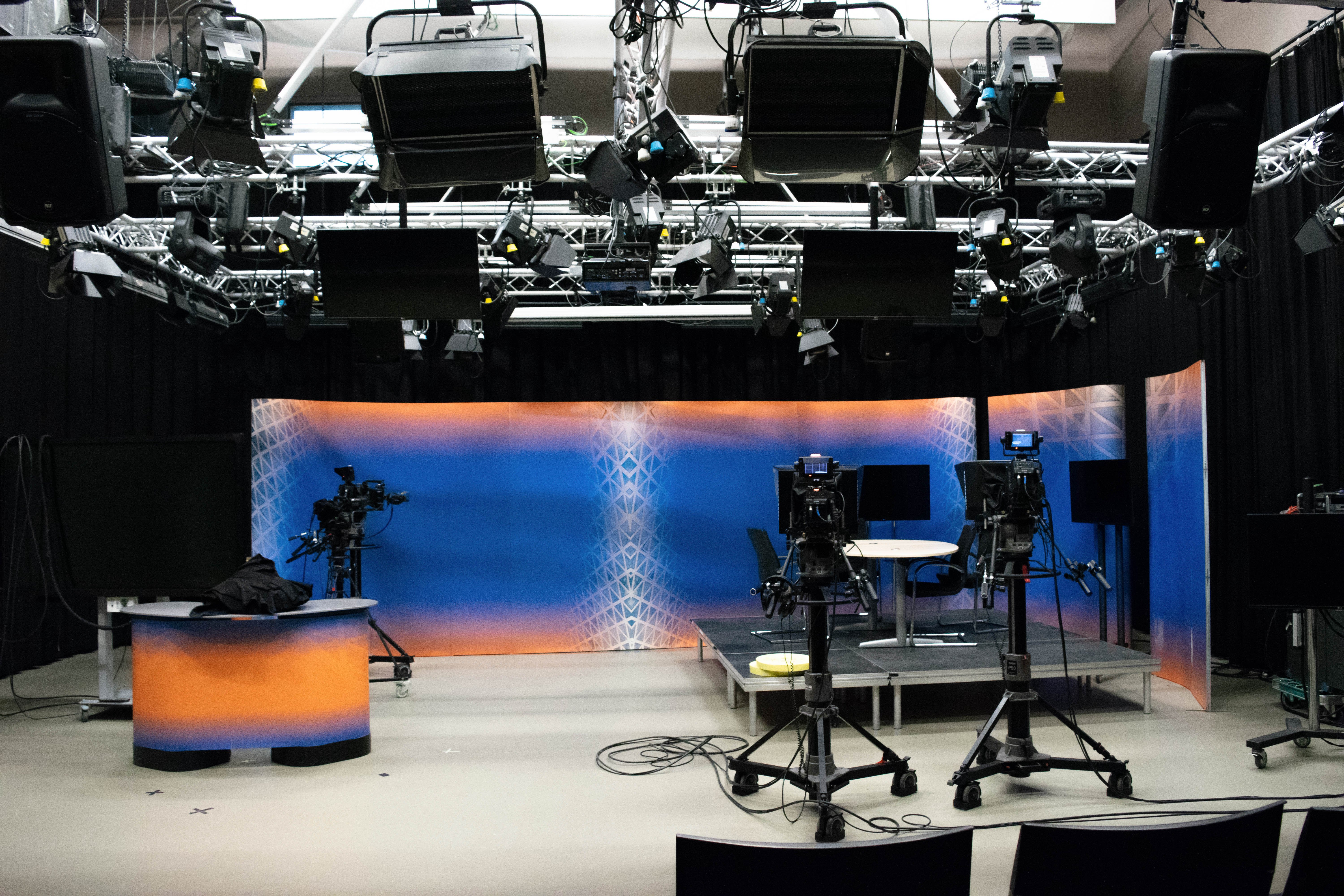 Another exciting new development for the journalism students and technicians at Windesheim is Voice over IP (VoIP). Windesheim University chose Telos VX VoIP phone systems, which, according to Charles were a "huge step forward." Before the Telos VX the team used analog phone systems with which they had to do "magic tricks" in order to integrate them into the AoIP ecosystem. Now, everything is fully integrated!
Windesheim uses the Omnia VOCO 8 microphone processor for its radio and TV shows. Before the VOCO 8, the facility had only one processor, which was not ideal because every student has different microphone techniques. They can now use the Omnia VOCO 8 as a processor on one (or more) specific microphones.
AoIP, VoIP, smart lighting integration, best-in-class audio processing and mixing are just the beginning of what could be a completely automated studio in the future. Triple Audio plans to extend SmartControl's reach with more protocols for connecting different platforms. The most sophisticated automated studios controlled over IP are on the way, and could be here sooner than you think!
YOU MIGHT ALSO LIKE
Axia, Omnia Make this Radio Station Royal
Axia iQ Console Show Its Spirit
Telos Alliance has led the audio industry's innovation in Broadcast Audio, Digital Mixing & Mastering, Audio Processors & Compression, Broadcast Mixing Consoles, Audio Interfaces, AoIP & VoIP for over three decades. The Telos Alliance family of products include Telos® Systems, Omnia® Audio, Axia® Audio, Linear Acoustic®, 25-Seven® Systems, Minnetonka™ Audio and Jünger Audio. Covering all ranges of Audio Applications for Radio & Television from Telos Infinity IP Intercom Systems, Jünger Audio AIXpressor Audio Processor, Omnia 11 Radio Processors, Axia Networked Quasar Broadcast Mixing Consoles and Linear Acoustic AMS Audio Quality Loudness Monitoring and 25-Seven TVC-15 Watermark Analyzer & Monitor. Telos Alliance offers audio solutions for any and every Radio, Television, Live Events, Podcast & Live Streaming Studio With Telos Alliance "Broadcast Without Limits."
Subscribe

If you love broadcast audio, you'll love Telos Alliance's newsletter. Get it delivered to your inbox by subscribing below!