Smart Speakers 101 for Radio Broadcasters: Get out of Radio and Get into Audio
By Dave Sarkies on Dec 13, 2017 11:55:00 AM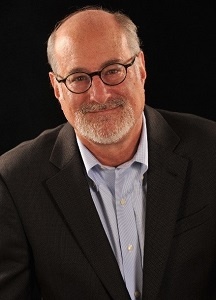 Shopping for holiday gifts? Smart speakers make great gifts for those into the latest tech. Maybe you've requested one yourself, or know someone who has; they're sure to be on lots of gift lists this holiday season. There's certainly a lot of buzz around smart speakers, and that's good news for broadcasters.
A recent trend has shown an increase in radio listenership through popular smart speakers such as Google Home and Amazon Alexa. So what can broadcasters do to take advantage of this trend? Steve Goldstein of Amplifi Media and Sonic Ai aims to help.
A broadcaster by trade, most recently as EVP at Saga Communications, Steve saw a shift to on-demand content, and in 2015 launched Amplifi, a firm focused on developing on-demand audio—the intersection of podcasting and broadcasting. Earlier this year, Steve partnered with Jacobs Media on Sonic Ai, who develops smart speaker skills (more on skills later) for podcasters and broadcasters.
So what is it about smart speakers that make it easier for people to listen to radio? Steve explains, "There are a number of factors. For starters, the number of radios in the home has been on a steady decline. By some estimates, two-thirds of homes do not have radios. Generationally it's even fewer." Steve says the notion that it's a choice between a radio and something else isn't really true anymore - in some homes, there is no radio.
While it may be hard for those of us in the broadcast industry to imagine, the smartphone has replaced the radio and clock radio in many homes. "The smartphone is an entertainment hub," Steve says. "It's where people listen to music, get the news, watch videos, and so on. It's transitioned from a telephone to a full-fledged hub. Part of that hub can be radio, but very little listening to radio occurs through the device."
Steve says radio stations need to think beyond the transmitter and audio stream. While there are only so many radio stations in a market, there are 100,000 radio stations available via the TuneIn Radio app, streaming services like Spotify and Pandora, and 400,000 podcasts. "You're talking about an awful lot of audio," he asserts. "The focus needs to be on-demand content. That's the trend. The expectation today is that content is available on-demand." The ability to listen whenever and wherever a listener desires—in the car, while they're walking the dog, when they're exercising—is in step with today's lifestyles.
"The focus needs to be on-demand content. That's the trend. The expectation today is that content is available on-demand."

—Steve Goldstein, CEO, Amplifi Media / Partner, Sonic Ai
It's the same arc we've seen on the video side with on-demand services such as Netflix, Hulu, and others. While adoption has been slower on the audio side, the conversion is happening rapidly among millennials.
An Edison Research study from earlier this year showed that somewhere between 7-11% of homes in the U.S. have these devices and the largest group of users is millennials (18-34). And we should expect this trend to continue, especially with the holidays upon us. "We should expect these devices are going to sell like hotcakes over holiday season," Steve says. He points out that some analysts predict that market penetration may increase to 15-18% by the end of the year.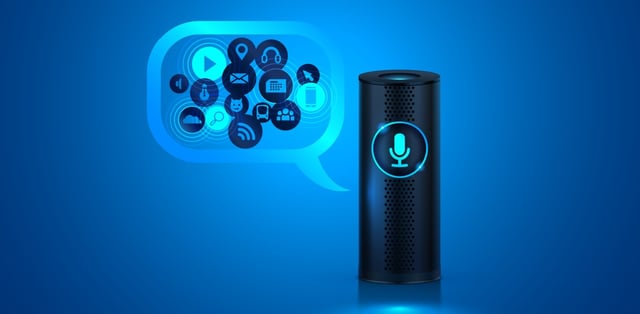 With the trend toward radio and audio consumption through smart devices, it's apparent the way forward for broadcasters is to develop new ways to connect audiences to their content.
Got Skills?
You've probably heard the term skills thrown about when smart speakers are discussed. So what exactly are skills? And how do they relate to broadcast audio consumption via smart speakers? Steve explains. "Think of smart speakers as computers... They don't know what to do until you teach it. In this case, Amazon refers to the learning aspect of the device as a skill. We develop skills and invocations for the stations we work with."
As an example, Sonic Ai built a skill for WMMR in Philadelphia called 'Open MMR.' The listener hears a greeting from the morning show, then is offered a menu of choices. Listeners can choose to listen to the live stream, the latest podcast of the morning show, or the show's top feature, called 'The Bizarre Files'—an 8-12 minute piece of audio you can listen to without sitting through the entire morning show. Steve says WMMR has seen significant traction from listeners who missed the segment on the morning show tuning in to listen at a time convenient to them.
For a top-performing morning show, this is huge; for the first time, there's a retention strategy, with the ability to repurpose and reuse audio. Additionally, in PPM markets, listening to content within 24 hours of the original broadcast is accretive to a station's ratings.
Steve points out that when it comes to a radio station's invocations and skills, getting it right is essential. Depending on the name or phrase used to identify a station, the invocation might not provide the audio stream you're looking for. Steve cites the phrase 'Lite FM' as an example. "If you say 'Play Lite FM' as your invocation, you're going to get Lite FM in Beirut, Lebanon, or an Inspirational station in Albany, NY. So you need to get your name and invocation correct, and register it."
Steve suggests however that if stations are only doing this for streaming purposes, that's not enough. "The real opportunity is with on-demand audio, which is what we're focused on."
The capabilities of smart speakers are constantly being enhanced, and they're used for a variety of tasks, but audio is by far the top option. That's the good news, Steve says, but the challenge for broadcasters is that that audio is coming from a variety of sources. "The linear AM/FM notion is going away, but the notion that broadcasters create relevant content is not, so they need to be more flexible about where content is being consumed, less focused on the transmitter, and more focused on devices that can play audio."
It's a new challenge, but with booming sales of smart speakers and potential for a measurable increase in listeners, it's a challenge broadcasters need to embrace. Steve sums it up. "Broadcasters need to get out of the radio business and into the audio business. That will change your thinking about everything."
Further Reading
For more about the impact of smart speakers on the broadcast industry, check out these stories:
TWiRT 372 - Tom Vernon on Smart Speakers
TWiRT 363 - Alexa, Tell the Studio I Hate That Song!
Topics: Podcasting, Broadcasting, smart speakers
Subscribe

If you love broadcast audio, you'll love Telos Alliance's newsletter. Get it delivered to your inbox by subscribing below!