Top 5 Telos Alliance Social Posts of 2018
2018 was a big year for the Telos Alliance, complete with a new CEO, successful trade shows, and groundbreaking new products. To reflect on the excitement of the past 12 months, we looked at our social media feeds to see what stories resonated with you, our audience, most. Turns out it's a pretty good review of what went down over the last 365 days. Take a look back with us as we examine the highlights.
#5: Telos Alliance is Rockin', Reelin', and Dancin' on the Ceilin' with new CEO Tom Swidarski and Executive Chairman Frank Foti
Probably the biggest piece of news for the Telos Alliance this past year was the announcement of our new CEO, Tom Swidarski. Back in late January, Executive Chairman Frank Foti welcomed Tom into the fold with a video introduction, and interested parties from across the industry tuned in to learn more.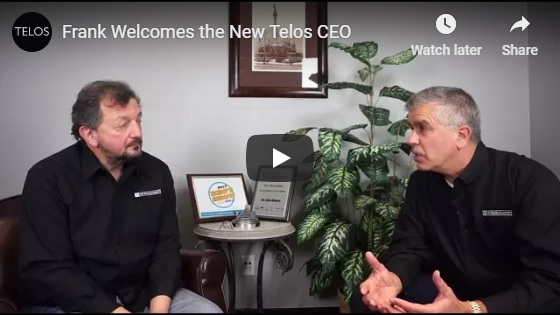 #4: Scenes from NAB 2018 in Las Vegas
In April it was back to Las Vegas for NAB 2018. The annual trek is always a lot of work, but a lot of fun too. Take a look at the action from our pre-show party in the desert and the Telos Alliance booth!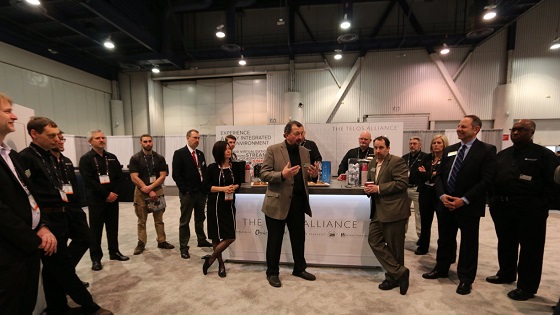 #3: The Telos Alliance® receives two Best of Show Awards at NAB 2018, in Las Vegas
That combination of work and fun resulted in a very successful NAB 2018 for the Telos Alliance. We were excited to bring home two Best of Show Awards for Telos Infinity IP Intercom! See Martin Dyster and Maciej Szlapka explain how this revolutionary product has taken both the radio and TV industries by storm.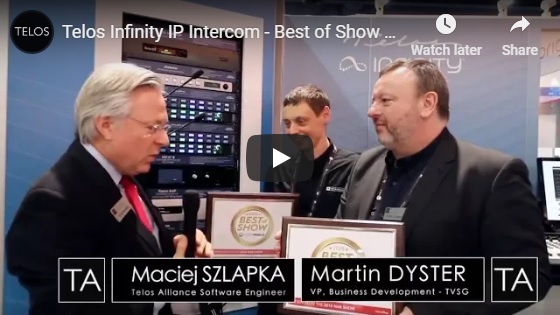 #2: Axia installation at Jovem Pan, São Paulo Brazil
Sometimes new studios are so cool, you just have to show 'em off! Especially when they're filled with brand new Axia consoles. Such was the case at Jovem Pan in São Paulo, Brazil, in February. Take a look at this beautiful studio that looks straight out of a sci-fi movie!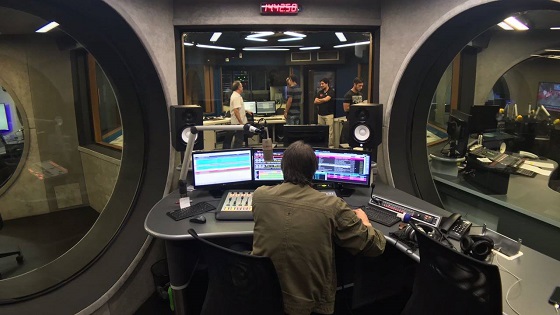 #1: Eastwind knows when to work - and when to play!
The Telos Alliance team blew off some pre-NAB steam with Frank's Eastwind train and the Southern NV Live Steamers outside Las Vegas in April. The social media post and video garnered the most views of the year as everyone took in the fun and camaraderie of what it means to be part of the Telos Alliance family.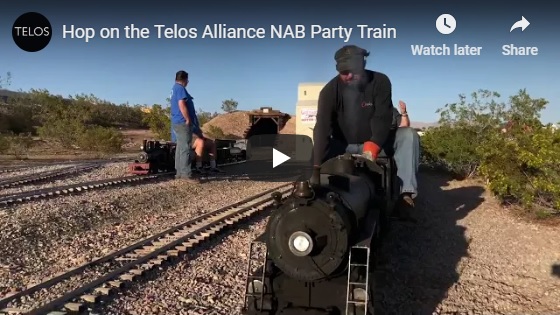 Additional Content
If you enjoyed our top social media content of 2018, take a look at another from the past year that drew in lots of followers, and see some of our other popular content from 2018.
Telos Alliance Top 5 Blog Countdown 2018

Telos Alliance 2018: The Year in Video
Telos Alliance has led the audio industry's innovation in Broadcast Audio, Digital Mixing & Mastering, Audio Processors & Compression, Broadcast Mixing Consoles, Audio Interfaces, AoIP & VoIP for over three decades. The Telos Alliance family of products include Telos® Systems, Omnia® Audio, Axia® Audio, Linear Acoustic®, 25-Seven® Systems, Minnetonka™ Audio and Jünger Audio. Covering all ranges of Audio Applications for Radio & Television from Telos Infinity IP Intercom Systems, Jünger Audio AIXpressor Audio Processor, Omnia 11 Radio Processors, Axia Networked Quasar Broadcast Mixing Consoles and Linear Acoustic AMS Audio Quality Loudness Monitoring and 25-Seven TVC-15 Watermark Analyzer & Monitor. Telos Alliance offers audio solutions for any and every Radio, Television, Live Events, Podcast & Live Streaming Studio With Telos Alliance "Broadcast Without Limits."
Topics: Telos Alliance
Subscribe

If you love broadcast audio, you'll love Telos Alliance's newsletter. Get it delivered to your inbox by subscribing below!