Top 6 Introductions from Telos Alliance in 2019 | Telos Alliance
By The Telos Alliance Team on Dec 31, 2019 12:15:22 PM
Top 6 Introductions from Telos Alliance in 2019
2019 held so much for the Telos Alliance that it's tough to quantify all of our favorite moments. We've seen radio stations undergo complete transformations to bring the best workflows to their operations and the best sound possible to their listeners, TV stations begin pondering the transition to ATSC 3.0 infrastructure, and companies in the PRO AV market streamline their entire communication systems with new matrix-free intercom technology. We've been lucky enough to be a part of these exciting journeys, helping to create the future of audio alongside our customers. To wrap up this unforgettable year, we've put together a list of our top 6 Telos Alliance introductions to the world of audio in 2019.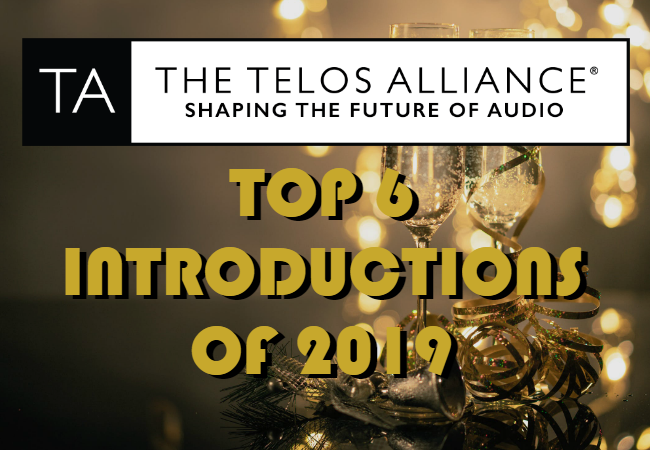 1. Telos Alliance SDI AoIP Node



We start off our list of top 2019 introductions with the Telos Alliance SDI AoIP Node! As the successor to the SDI xNode, the Telos Alliance SDI AoIP Node continues our commitment to bring the power and flexibility of Audio over IP to broadcast television by de-embedding and converting up to eight pairs of audio from two SDI inputs to AES67. Audio can then be shared on the network, processed for loudness compliance, and ultimately re-embedded into two SDI output streams! Learn more here.


Top SDI AoIP Node Features:
1. AES67 Supports SMPTE ST 2110-30 Workflows
2. Flexible Routing
3. Future-Ready
2. Telos Infinity Link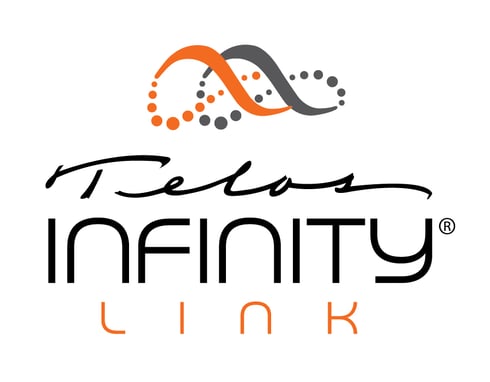 Next on our list is Telos Infinity Link! It's the latest addition to the Telos Infinity IP Intercom platform, the communications solution that does away with outdated and cumbersome matrix-based technology and puts communication and contribution audio together on an IP backbone. Infinity Link maintains the matrix-free advantage of Telos Infinity, but adds the ability to extend connectivity beyond the boundaries of AoIP using VoIP. It allows Infinity systems in remote locations to connect by using embedded, versatile, speech-optimized OPUS codecs to convert WAN-side VoIP (including the Internet) to LAN-side Livewire+ AES67. The response since its announcement in June has been outstanding! Learn more here.


Top Infinity Link Features:
1. Ultra-Flexible
2. Just Requires a Simple License-Key
3. Can Be Applied to Any Device (whether Beltpack or Master Panel)
3. Linear Acoustic LA-5291 Professional Audio Encoder



This year was a big one for our Linear Acoustic brand, and the LA-5291 was a major part of this. The Linear Acoustic LA-5291 Professional Audio Encoder provides decoding, encoding, and transcoding to and from PCM and select Dolby® coded formats for up to 16 audio channels in support of live Dolby Atmos® workflows for television. It delivers an amazing Dolby Atmos® experience where Dolby AC-4 is not required, and is certainly an exciting solution as the amount of cinematic and live content produced in Dolby Atmos continues to grow. Learn more here.


Top LA-5291 Features:
1. Decodes, Encodes, and Transcodes All-In-One
2. Supports Growing Dolby Atmos Use
3. Integrates Well Into Remote and OB Trucks
4. Omnia MPX Node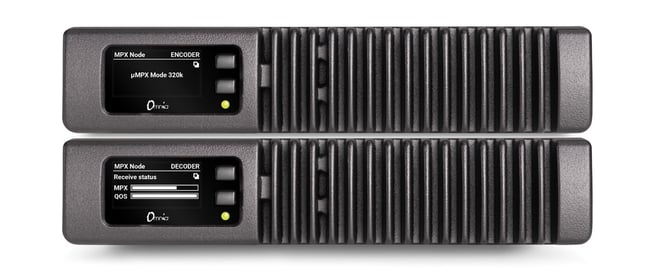 Another fun release this year that aimed to make the "impossible" possible, was the Omnia MPX Node. It's the first purpose-built hardware codec capable of transporting a complete FM composite signal via IP at a reduced data rate. Utilizing the Omnia µMPX™ algorithm, MPX Node can send or receive a full composite signal at data rates as low as 320kbps, making it ideal for sending FM composite over networks with limited capacity (including IP radios). Broadcasters can enjoy the benefits of keeping their processor at the studio while delivering a routable, transmission-ready, peak-controlled, composite signal, including RDS/RBDS, to the transmitter without the need for further transmitter-side peak limiting or stereo generation. Learn more here.


Top MPX Node Features:
1. Convenience Without Sacrificing Performance (attain optimal performance from the studio, rather than at the transmitter)
2. Processor-Agnostic (can encode the composite output from any FM processor)
3. Simple Setup
5. Linear Acoustic LA-5300
Continuing to add onto Linear Acoustic's eventful 2019, the Linear Acoustic LA-5300 provides everything broadcasters need to be ready for ATSC 3.0 audio in a single, compact, integrated package, including loudness control, upmixing, encoding, transcoding, audience measurement watermarking, switching and monitoring for up to 4 simultaneous real-time program streams. As ATSC 3.0 adoption grows, support for its additional features such as immersive and object-based audio, interactive consumer control, personalized audio, and multiple presentations will be incorporated via software updates. We're so excited to be an early piece of this next-generation broadcast standard. Learn more here.


Top LA-5300 Features:
1. All-In-One Package
2. Ease of Transition to ATSC 3.0
3. Continued Software Updates for Additional Features
6. Axia Quasar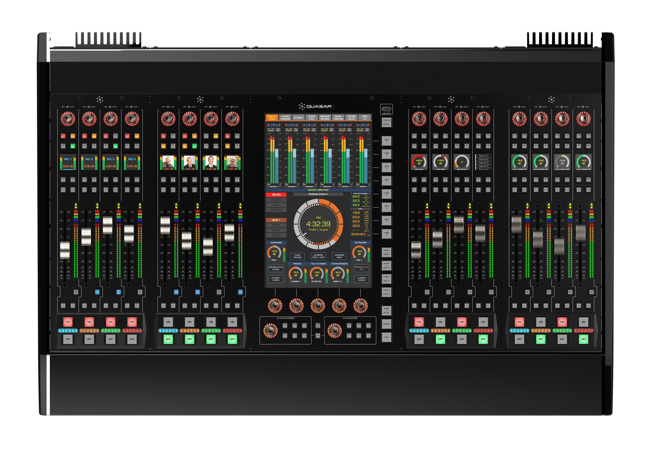 Finally, our most anticipated introduction of the year is the Axia Quasar mixing console! Axia's new flagship console draws upon the Telos Alliance's history as the inventor of AoIP for broadcast, with more than 9,700 AoIP consoles and 100,000 connected devices on-air worldwide. Axia has channeled that experience into this console, consolidating its native AoIP architecture and refining it for the ultimate user experience with limitless production possibilities for radio and specialized TV applications. The buzz about the Quasar this year has been unmatched; it is no wonder it took home RadioWorld's Best of Show award at IBC this year. Learn more here.
Top Quasar Features:
1. Intuitive and Easy-To-Use
2. Reliable, 6th-Generation Technology
3. Touch-Sensitive Controls & Beautiful Design
Honorable Mention: Axia iQx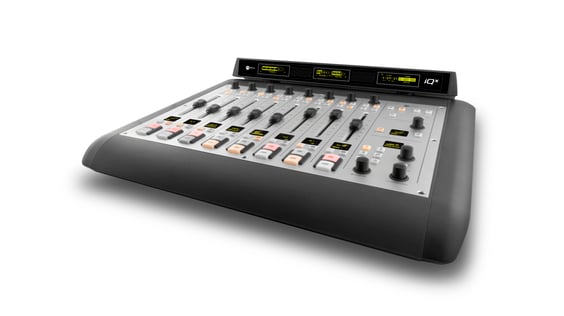 Introduced at the very tail-end of 2018, Axia iQx felt much like a 2019 introduction! It looks like a traditional console, but it's actually a surface and mix engine rolled into one. Built from the ground up as an AoIP console, iQx is AES67-compliant and stands fully capable of supporting emerging standards including SMPTE 2110-30. There's no limit to the number of sources and connections users can access on the network. You can learn more about the Axia iQx AoIP console here.
Think one of these solutions could be right for you? Send us a quick message here and we'll be happy to discuss some options that fit your unique audio challenges.
Top 5 Telos Alliance Videos 2018
Top 5 Telos Alliance Blogs 2018
Telos Alliance has led the audio industry's innovation in Broadcast Audio, Digital Mixing & Mastering, Audio Processors & Compression, Broadcast Mixing Consoles, Audio Interfaces, AoIP & VoIP for over three decades. The Telos Alliance family of products include Telos® Systems, Omnia® Audio, Axia® Audio, Linear Acoustic®, 25-Seven® Systems, Minnetonka™ Audio and Jünger Audio. Covering all ranges of Audio Applications for Radio & Television from Telos Infinity IP Intercom Systems, Jünger Audio AIXpressor Audio Processor, Omnia 11 Radio Processors, Axia Networked Quasar Broadcast Mixing Consoles and Linear Acoustic AMS Audio Quality Loudness Monitoring and 25-Seven TVC-15 Watermark Analyzer & Monitor. Telos Alliance offers audio solutions for any and every Radio, Television, Live Events, Podcast & Live Streaming Studio With Telos Alliance "Broadcast Without Limits."
Subscribe

If you love broadcast audio, you'll love Telos Alliance's newsletter. Get it delivered to your inbox by subscribing below!