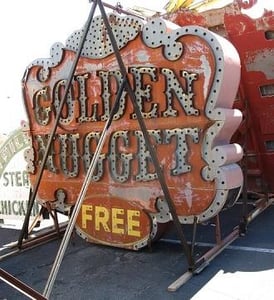 When you think about night life in Las Vegas, particularly during the Rat Pack era, one of the first things that usually comes to mind is those amazing neon signs. They were everywhere, and can still be recalled on popular films of the time such as "The Godfather," the 1960 "Ocean's 11," and the James Bond movie, "Diamonds are Forever." While neon signage had been a staple of downtown streetscapes in America since the late 1920s, it was always different in Vegas. In a city where over the top is the norm, the signs were not only bigger, but their design and display had been elevated to an art form.
Read More
Topics: nab 2017, Las Vegas, Neon Museum
Subscribe

If you love broadcast audio, you'll love Telos Alliance's newsletter. Get it delivered to your inbox by subscribing below!