Recent Posts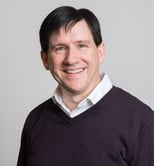 A television engineer once told me that he'd been in the industry long enough to remember when audio was the simple part of TV: "If you turned up the volume and heard sound, you were all set." The transition to DTV changed all of that as broadcasters wrapped their heads around multichannel audio as well as loudness and compliance issues, and now the emergence of immersive audio and the deployment of ATSC 3.0 has introduced an entirely new television audio lexicon. We thought it might be time to help untangle the ball of TV audio twine.
Read More
Topics: TV Audio Upmixing & Transcoding, Linear Acoustic, ATSC 3.0, Next Generaton Audio, Minnetonka Audio
Subscribe

If you love broadcast audio, you'll love Telos Alliance's newsletter. Get it delivered to your inbox by subscribing below!