Italy's RPZ chooses Axia for Revamped Studios
By Fiore Confuorto on Feb 14, 2018 12:00:00 PM
Italy's Radio Punto Zero (RPZ), a historic station in Italy's Campania region, recently celebrated its 40th anniversary. To mark the occasion, RPZ embarked on a path of renewal and innovation, including assessing the methods and equipment dedicated to radio production at their facility, and upgrading their systems. What resulted was a move to Axia Livewire+ AES67 Audio over IP technology.
For their first AoIP console, RPZ chose the Axia iQ running on the QOR.32 Integrated Console Engine as the heart of their audio production and distribution network, and an upgrade to their telephone system with the Telos HX2 hybrid.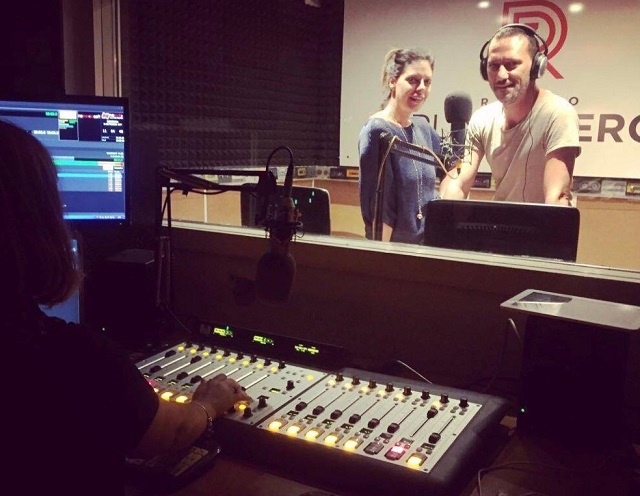 On the Air with Axia at Italy's Radio Punto Zero
The upgrades brought immediate benefits to audio routing and quality. "With Livewire+ AES67 in combination with a Cisco switch integrated into the QOR.32, we have full control of our audio and versatile distribution of all our audio streams," says Stefania Sirignano, Commercial Manager and Technical Supervisor. "The quality of the audio stream is excellent."
Stefania says a major benefit of the IP network was the considerable reduction in wiring needed for the connections from different devices to the iQ console.
In conjunction with the studio upgrades, a study of listeners' lifestyles, and the competition, was conducted as well, resulting in enhanced program content. "New logo, new voices, new music… Always the same heart," says Stefania. "Radio Punto Zero is focusing on the preferences of the listeners, without forgetting the current trends."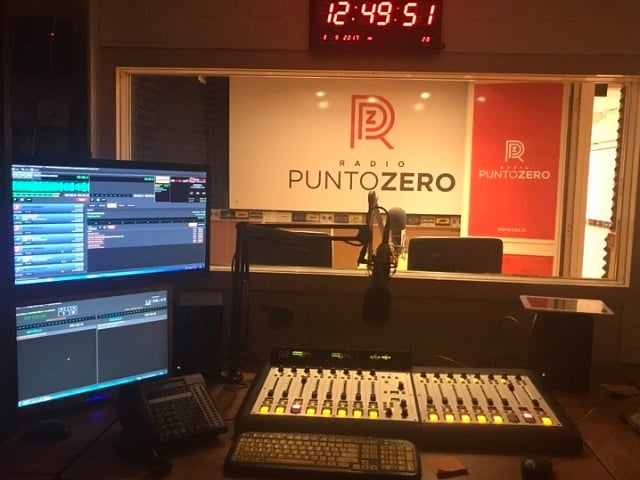 Radio Punto Zero Studio
RPZ's vision is highlighted by their slogan, "Canta che ti Passa," meaning to express the happiness that music arouses in addition to providing company, joy, and a fresh approach to the day for listeners.
The Telos Alliance is excited to be able to contribute to these exciting changes at RPZ.
Further Reading
Want to get a closer look & listen to RPZ's new facilities? Download their free app, and check out their social media channels:
Facebook: Radio Punto Zero
Twitter: @radiopuntozero1
Instagram: puntozerolaradio
YouTube: Radio Punto Zero
You can learn more about some of our other installations at European stations here:
The Seaworthy Streamin' Sound of Omnia.9
Axia Sets the Tone for UK College Station
Topics: Livewire, Telos Hx2, Radio Punto Zero, Axia iQ
Subscribe

If you love broadcast audio, you'll love Direct Current! Get it delivered to your inbox weekly!