The Seaworthy Streamin' Sound of Omnia.9
Lunare Project is a collective group of DJs who produce music for a variety of special events. And in the luxurious world of yachting, it's one special event after another. Enter Lunare Project's Radio Yacht, an online radio station built around the yachting lifestyle in southern Italy and other exotic locales. Based in the premier international yachting community of Naples, Radio Yacht targets the yachting crowd with an emphasis on the yachter's lifestyle. It has provided music for trendy upscale events, including an Andy Warhol art exhibit in Naples, the UIM Awards for Powerboating in Monaco, the Winter Music Conference in Miami, sunset at Café del Mar - Ibiza, and Capri Palace Hotel & Spa on the Isle of Capri. In fact, it's more than just an online radio station. It's a way of life. It's music and conversation that reflects the lifestyle of a demanding audience accustomed to the very best in life.
These discerning clients demand nothing less than perfection, even when it comes to broadcast audio. To achieve that objective, Radio Yacht's sound was entrusted to the Omnia.9 broadcast audio processor with stream encoding. With Omnia's exclusive "Undo" function—a de-clipping algorithm for audio source material—along with an adaptive multiband expander that eliminates distortion and clips from the input signal, the Omnia.9 corrects over-processed audio and restores the true dynamic range of the music. So whether listeners are on the high seas or sipping cocktails in an art gala, the sound they'll receive from Radio Yacht is sonorous.
"With the technology in the Omnia.9 broadcast audio processor, the dynamics of processed sound is more homogeneous," says Fiore Confuorto of Italian Telos Alliance dealer Funky Junk.

Fiore, who along with the FunkyJunk technical team designed and helped integrate the Radio Yacht studios, says the Omnia.9 allows the station to obtain maximum sound quality and the ability to customize the sound without compromise, which is important when targeting an audience with very high standards.
Fiore adds, "Radio Yacht chose Omnia.9 for the sound design because the audience has very high expectations."
"Radio Yacht chose Omnia.9 for the sound design because the audience has very high expectations."

—Fiore Confuorto, Funky Junk Italy
The facility also uses an Axia Radius console running Livewire+ IP Audio. This all-in-one console system was in fact designed for small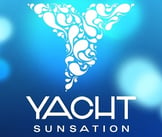 standalone or networked studios where no more than eight faders are needed, and was an ideal choice for Radio Yacht. Used in conjunction with the QOR.16 engine, the entire Livewire+ ecosystem is now fully AES67 compliant, making for easy sharing of audio, GPIO, advertising, and PAD on the Livewire network.

With streaming listeners from all over the world, Radio Yacht follows the summer to go where the yachting crowd goes. Radio Yacht broadcasts from Sydney and from Capri straight to any device so that it's community of listeners can always be connected. You can download the Yacht Sunsation App or stream from the Lunare Project website to hear the sonorous sounds of summer, year round, from anywhere in the world.
Further Reading
For more Omnia.9 stories, check out these blog posts:
TOPradio Inaugurates DAB+ Broadcasting with Omnia.9
Omnia.9 Undo - A Cease Fire in Radio's Loudness Wars
Off-Air Monitoring with Omnia.9
Telos Alliance has led the audio industry's innovation in Broadcast Audio, Digital Mixing & Mastering, Audio Processors & Compression, Broadcast Mixing Consoles, Audio Interfaces, AoIP & VoIP for over three decades. The Telos Alliance family of products include Telos® Systems, Omnia® Audio, Axia® Audio, Linear Acoustic®, 25-Seven® Systems, Minnetonka™ Audio and Jünger Audio. Covering all ranges of Audio Applications for Radio & Television from Telos Infinity IP Intercom Systems, Jünger Audio AIXpressor Audio Processor, Omnia 11 Radio Processors, Axia Networked Quasar Broadcast Mixing Consoles and Linear Acoustic AMS Audio Quality Loudness Monitoring and 25-Seven TVC-15 Watermark Analyzer & Monitor. Telos Alliance offers audio solutions for any and every Radio, Television, Live Events, Podcast & Live Streaming Studio With Telos Alliance "Broadcast Without Limits."
Topics: broadcast audio processor
Subscribe

If you love broadcast audio, you'll love Telos Alliance's newsletter. Get it delivered to your inbox by subscribing below!