Meet Maciej Szlapka
By Dave Sarkies on Dec 6, 2017 12:00:00 PM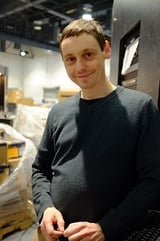 It's funny how things work out sometimes. If not for a hometown connection in the broadcast industry, Maciej Szlapka might have never even heard of the Telos Alliance. But when his studies required an international internship, his friend Piotr—a Telos Alliance dealer—recommended him to Steve Church. The rest, as they say, is history, and these days Maciej is approaching 20 years as a Telosian. We sat down with him recently for a review of his experience.
What is your history with Telos Alliance?
I started with Telos in 1999 when I came for an internship here for half a year. I went to school for Telecommunications in France and as my studies progressed, I was required to do an international internship. I asked about opportunities and it so happened that I knew Piotr Kubacki, a Telos dealer in my hometown of Poznan, Poland. Piotr suggested Telos because he knew Steve Church. He told Steve a few words about me and Steve called me at the college. After a half hour conversation he convinced me to come for an interview. After the internship I finished school, then went to Latvia to work in the Riga office for a while, and I've been full-time here in Cleveland since 2002.
What aspects of Axia product development have you been involved with over the years?
I've worked with Axia nodes and drivers as well as networking technology and Audio over IP, products that are close to what I studied in school. I was a Telecom engineer, not an audio engineer like so many at Telos. My background is in telecommunications, computer networking, and software. So I worked on the original Nodes with Greg Shay and Axia drivers for Windows, as well as iProbe, the Axia IP Intercom, and xNodes. My main focus these days is the Telos Infinity IP Intercom.
"Piotr suggested Telos because he knew Steve Church. He told Steve a few words about me and Steve called me at the college. After a half hour conversation he convinced me to come for an interview."

—Maciej Szlapka, Project Manager, Telos Alliance
You had a little experience in radio while you were in college… Tell us about that.
I got involved with broadcasting because in my second year of college I got an internship at a radio station in Poland. It was an interesting time because it was around then that FM radio became private in Poland and the FM radio market started to boom. Radio in Poland was previously state run, but I was involved in one of the first private stations in the country. I started out cataloging music, but then some friends and I started working on software and developed a radio automation system which the station ended up using for a long time. So I had a lot of background experience in both computer networking and radio, which made me a good fit for Telos.
Any thoughts on the broadcast industry and Telos Alliance?
The broadcast industry is going through some exciting times with a move toward computer networking technology. Everything used to be separate systems but now I think the future of the broadcast industry is moving various broadcast applications to the computer network space, which allows for more flexibility, and ultimately, more players in the marketplace. But at the same time it's a big challenge for the more traditional business side of things.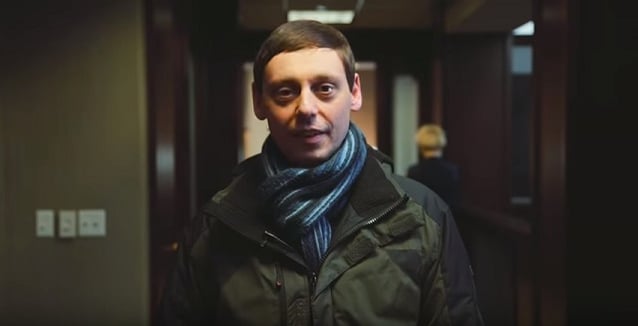 Project Manager Maciej Szlapka
Tell us about your home country of Poland.
When I was growing up in Poland the country was still part of the Soviet bloc, so I witnessed all the changes that occurred when Poland became a democratic country. It went from a government-run marketplace to open markets. It was both an interesting and frightening experience. It was interesting to witness all that.
I grew up in Poznan, about two hours west of Warsaw, and went to one of the technical universities. With all the changes that were occurring, people were building everything from scratch, like telephone and cell networks, so it was a good opportunity at that time to go into telecommunications engineering.
Greater Cleveland has a large Polish and Eastern European population; has this helped you to feel more comfortable here in the U.S. and in Cleveland?
Yes, actually I met my wife here in Cleveland. She grew up in a Polish family here. We enjoy going to some of the Polish stores and buying Polish food. We have many Polish and Polish-American friends. We keep in touch with the community.
Do you get back home to Poland from time to time?
We do. All my family is in Poland and there's always some family occasion. Typically we go once every two years. We went this summer, so unfortunately we won't get over there for Christmas. We're trying to avoid the holiday rush.
You mentioned you met your wife here in Cleveland… Any other family details?
We have two young children… My daughter is four years old and my son is one and a half.
When you're not working you're…
Working on house projects, playing the guitar, hiking. I like being outside and visiting different places. I enjoy travel but I don't as much as I used to because it's difficult with small children.
Thanks Maciej!
Further Reading
For more profiles of Telos Alliance staff, check out these blog posts:
Jason Wisnieski: Renaissance Man
Topics: Axia Audio, aoip, Telos Alliance
Subscribe

If you love broadcast audio, you'll love Telos Alliance's newsletter. Get it delivered to your inbox by subscribing below!