Telos Tackles the Last Frontier
By Tom Vernon on Dec 14, 2016 11:29:00 AM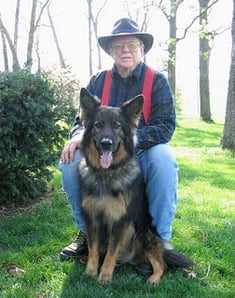 Public radio has a special place in the hearts and minds of listeners in rural communities. Often, it's their only link to the outside world. So it is in Alaska. "The Last Frontier" is served by 26 public radio licensees. Scattered across the state, they cover over 90 percent of the population. Reflecting the unique needs of each community, their program content varies widely, ranging from locally-produced entertainment to town meetings to regional and national news and information. At the hub of this network is Alaska Public Broadcasting (APB), whose headquarters are in Anchorage.
Chuck Lakaytis worked in broadcast engineering for 30 years, the last portion as Director of Engineering for APB. He completed the first Axia install in Alaska. "It started when the manager of KUHB visited the Telos booth at NAB. The station was in need of a major studio rehab. He had seen a demo of the Axia consoles and said 'Let's try this.' I agreed."
The site of this station is about as remote as it gets. KUHB is located on St. Paul Island, which is part of the Pribilof Islands (often called the Fur Seal Islands). These are a group of four volcanic islands, a part of Alaska lying in the Bering Sea about 200 miles north of Unalaska and 200 miles south of Cape Newenham, the nearest point on the North American mainland. The Siberian coast is roughly 500 miles away. "Sometimes it seemed like I was on a different planet, but I really enjoyed it there," adds Lakaytis.
Everything works a bit different in Alaska. "You need to plan on getting projects done in the shortest amount of time," he adds. "When you're out at remote sites like St. Paul Island, it's not unusual to get a call from the airport that the weather is turning bad, and the plane is leaving in an hour. If you miss it, you could be stranded there for a week."
Despite these adverse conditions, Lakaytis was able to install 3 studios with Axia consoles along with an Audio Vault automations system. He also used Studio Hub+ adapters from Radio Systems. The entire installation was completed without the use of a soldering iron or punch block tool. "That first installation made a believer out of me," adds Lakaytis. "When it was complete, we filled a dumpster with miles of multiconductor cable, punch blocks, patch panels and distribution amps. With AoIP, it was all unnecessary."
He also got a chance to sample Telos' tech support. "I had some issues configuring the Axia consoles. The tech logged into our system through a glacially slow VPN, solved our problems and we were off to the races. Four hours later, I had four studios installed up and running."
"When it was complete, we filled a dumpster with miles of multiconductor cable, punch blocks, patch panels and distribution amps. With AoIP, it was all unnecessary."

—Chuck Lakaytis, former Director of Engineering, Alaska Public Broadcasting
After that, Lakaytis developed a unique application for the consoles using the Profile function. "We had one announcer who was left handed. For him, having all the mic channels on the left side was awkward. The console was reconfigured to put the microphones on the right side, along with some other changes that just made things easier for him."
While the Axia and Audio Vault parts of the installation are reliable, the AC on St. Paul Island is not. Lakaytis adds that SOP for most remote sites includes LEA surge protectors and UPS for all critical systems.

APB is a demanding environment for broadcast equipment since many of the sites are unattended, or have no engineer on duty. Lakaytis is also a big fan of Omnia's AM processors, which are a perfect fit for these conditions. "Omnia ONE has great sounding audio, and it's also very stable. I can set it for +125 and -98 percent modulation, come back in a couple months, and that's exactly where it stays."
Many APB stations have multiple formats, which is another challenge for AM processors. "When we had a competitor's processor, we tried dayparting for the different formats. That resulted in some rather dramatic transitions during format changes. With the Omnia, we found one preset that worked well on all formats. Nobody else's audio processors come close. All of our AMs run with Omnia."
Talk shows are a big part of the programming at many APB stations. Sometimes they take the form of town meetings. One of the longest lasted for six hours. The Telos 1x6 is used at many APB stations, as Lakaytis recalls.
"One of the first times that I used the 1x6 with the keyboard was for a call in show about the plans for a new regional jail in Barrow. Two of the guests were weathered out of Barrow. But I got them connected with callers. The third member of the Jail Task was in the studio. Everything went well, and everybody heard everybody. Despite the multiple locations, there were good levels. I was amazed. That box made me look like a genius!"
During his tenure as DoE, Lakaytis spent much of his time making the rounds of APB stations. In Alaska, that doesn't mean driving, but flying. "I have over 500,000 frequent flyer miles with Alaska Airlines," he adds. All of the engineering needs of the APB network are handled by just two engineers.
Although Lakaytis has retired from APB, he is still involved in broadcast engineering. He has long been an advocate for Modulation Dependent Carrier Level (MDCL) AM, a technique which can result in a 35-percent reduction in power bills. In Alaska, energy costs are at a premium so these power-saving technologies are of considerable interest. He gave a presentation on MDCL at the 2011 NAB Show.
Further Reading
For more stories about broadcast engineering in Alaska, check out these blog posts from This Week in Radio Tech:
Alaskan War Stories with Rich Parker
Alaskan Engineering with Rich Parker
For additional reading on the Telos Alliance 24/7 Support team, see these posts:
TOTAL Support - 24/7 and Beyond
Topics: Axia Audio, Omnia Audio, Telos Systems, Telos Alliance 24/7 Support, Broadcast Engineering
Subscribe

If you love broadcast audio, you'll love Telos Alliance's newsletter. Get it delivered to your inbox by subscribing below!