Infinity at InfoComm 2018: That's a Wrap!
AV Market specialist show InfoComm 2018 marked the first time that the Telos Alliance has had a dedicated booth. In previous years the company was represented via the Media Networking Alliance as part of the AES67 interop, but the launch of Telos Infinity IP Intercom, a product with huge Pro AV market crossover potential, was the catalyst for choosing our own space. Myself and Hal Buttermore attended the show, with a dedicated Telos Infinity demo system in a 10x10 booth on the edge of the Audio exhibit in Central Hall at the Las Vegas Convention Center.
Read More
Topics: ip intercom, Infocomm 2018
Live at InfoComm 2018! Telos Infinity IP Intercom Breaks Into New Markets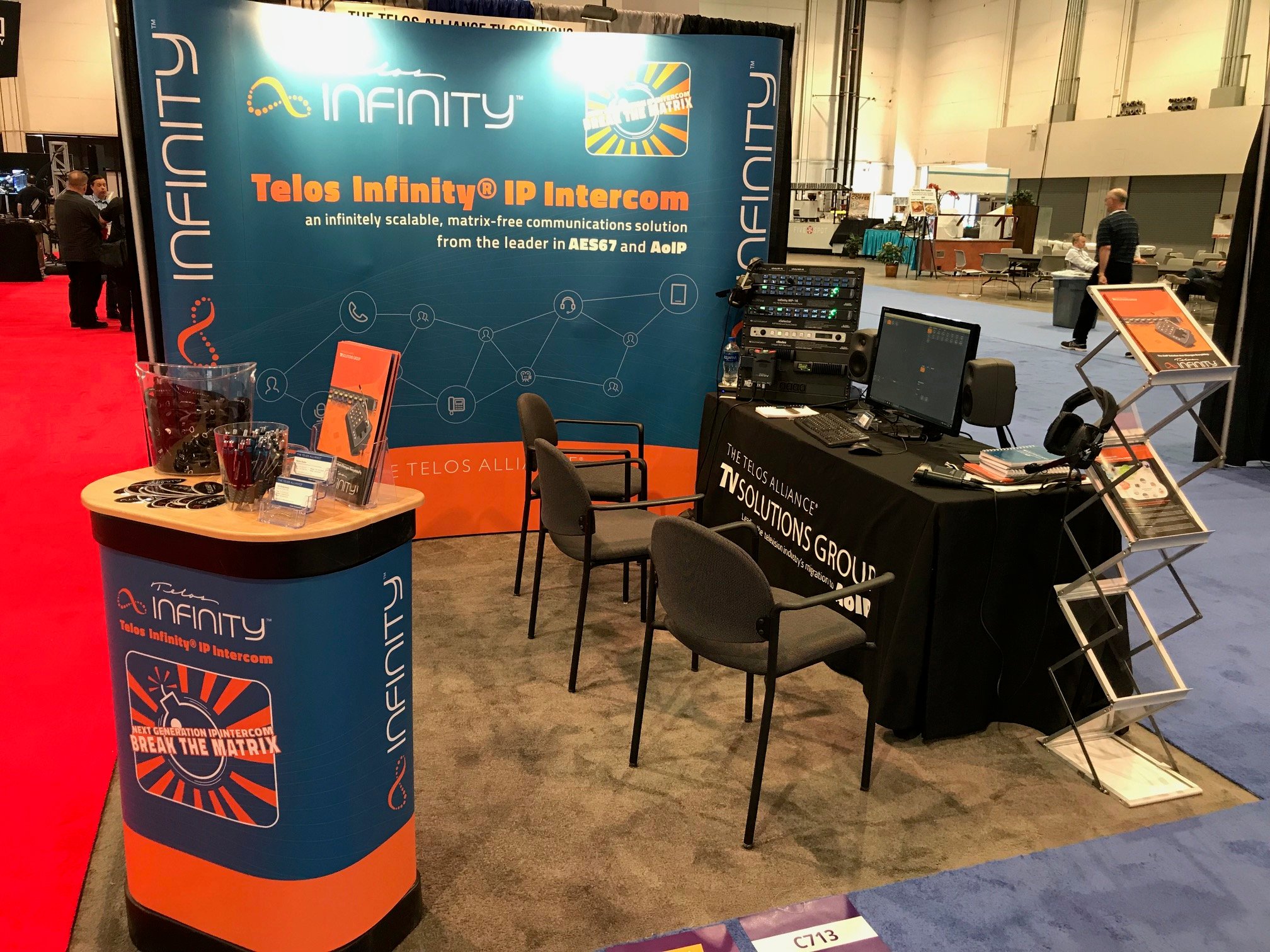 Read More
Topics: Infocomm 2018, infinity IP intercom
Subscribe

If you love broadcast audio, you'll love Telos Alliance's newsletter. Get it delivered to your inbox by subscribing below!