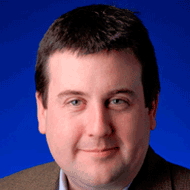 The television broadcast industry has become infinitely more complex during the last five years, with producers churning out more content than at any other time in history. Meanwhile, the broadcast landscape has become vast and wholly unpredictable, with consumer preferences driving when, where and how content is consumed. These changes have come upon the broadcast industry swiftly and relentlessly. Less than a decade ago, content producers could safely predict that consumers were watching the vast majority of content on television sets in their homes. But now, with an abundance of smartphones, mobile devices and apps — all of which are routinely relaying broadcast content — the lines on the playing field have changed. And they are anything but predictable.
While the beginning and endpoints of this new playing field are still somewhat discernable despite constantly evolving technical standards, broadcast mediums, consumer device and viewing preferences, the middle points and content distribution methods are murky and less defined. Even though producers are now able to express themselves using more technically advanced tools than ever before — and consumers are able to consume content more conveniently 'anytime, anyplace, anywhere' — this has put strain and uncertainty on the part the broadcasters themselves, who are less visible than the producers or consumers in the broadcast chain. These broadcasters essentially need to create and adapt new content distribution channels and working methodologies where no precedent already exists.
There is a lot at stake for broadcasters, since their role is critical to both the content producers and consumers. The Telos Alliance, and its subsidiary Linear Acoustic, has played an active and innovative role not only in helping define this new broadcast distribution landscape, but also in helping its international customer base understand and overcome the challenges it presents. Over the course of this interview, Tim Carroll, Chief Technology Officer of Telos Alliance, explains how the broader television broadcast environment has changed and how Telos and Linear Acoustic are helping customers navigate and overcome the daunting challenges that now exist.
Read More
Topics: Linear Acoustic
Subscribe

If you love broadcast audio, you'll love Telos Alliance's newsletter. Get it delivered to your inbox by subscribing below!