Radio 4.0. The New Frontier of Audio Design
This article was (roughly) translated from Italian from this article by Newslinet from April 13, 2019. Frank Foti (Executive Chariman of Telos Allaince, former engineer of Z100 and founder of Omnia) talks about how there is no perfect audio set-up, only those best-suited to your format.
After the popularity of the first piece, we return to talk about sound and sound processing with Frank Foti, one of the world's leading experts in this regard. He is former chief engineer at Z100 New York and is now Executive Chairman at Telos Alliance, a world-leading audio company, which has granted us at NL with an exclusive interview.
NL—Is the sound of a radio something that just concerns operators in the sector, enthusiasts and nerds, or is it something that also involves the average listener who knows nothing about technique and the work done behind the scenes?
Frank Foti—There are two possible ways to answer: On the one hand, for the average listener, the audio quality of a station can be something that is not as obvious as it is to those who work there. However, some points can be critical: If there is some distortion in the audio that can easily be noticed, or if a listener changes tuning for reasons of which he/she is not aware (listening fatigue, annoyance). How many times have we heard a person who doesn't know a lot about radio or technique say "Shouldn't this radio station be louder and clearer than this?" Research has shown that these aspects are deeply felt by the female public, which reacts negatively to distortion on high frequencies.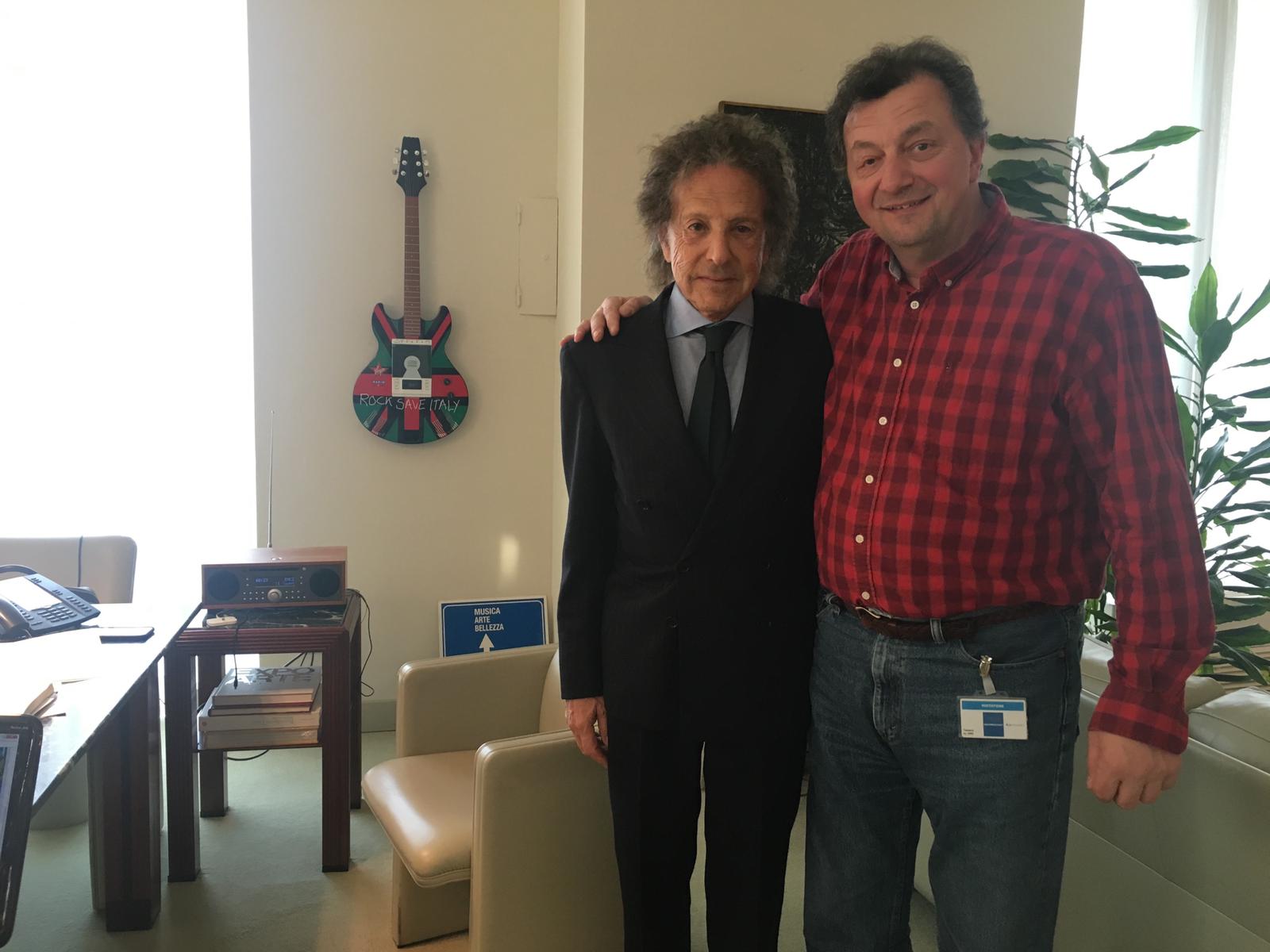 Is sound, therefore, a subjective or objective aspect?
Totally subjective. Just like how the taste of a recipe can be experienced differently from person to person. The same thing goes for sound. So set-up and objective adjustments must be made to achieve goals and performance that will then be judged subjectively.
Do you think there has been an evolution of sound, production, listening and radio audio processing since the 80s?
There has been a long evolution in sound, ever since it was possible to reproduce it electronically. In the field of audio broadcasting, the most important consideration is the ability to create a competitive sound that encompasses great quality and competitive loudness. This is not an easy job to do.
It has to do with the audio processing for studio and mastering, right?
Yes. I had the chance to work with well-known sound engineers and producers like Gary Katz who produced Steely Dan, Hugh Padgham, who recorded and produced Genesis, Phil Collins, Peter Gabriel, Police, and XTC, but also Giles Martin, who has taken the place of his father, George Martin, and is involved in anything related to the Beatles. Regarding mastering, my advice is to manage the audio for the best normalization of the headroom. This allows the audio broadcast process to work better.
Let's go back to the radio. What are the secrets for a radio to get and, above all, maintain the best sound over time?
There are several 'secrets' and we could even write a book about this. Here are some: First make sure the audio source is of the best quality. This means not using audio material where there is a reduction in data (or bitrate). Make sure that the entire transmission path is designed in the best possible way. Then, try to fully understand the sound processor: What are its strengths and weaknesses? Try to have a main location to monitor the sound of the station. Make sure that the location is the best possible for signal reception and that the broadcast system allows you to hear excellent sound. Regarding the sound process, it depends a lot on the format. You need to know which are the best techniques to apply to a CHR radio, Hip-Hop, Rock, Urban, traditional easy-listening music, classical, and talk. For many years I've been asked "what are the magic settings or presets for my processor?" In reality, there are no magical or secret settings. The reason is that every radio requires time, attention, and unique efforts for a unique and recognizable set-up for the station itself.
When this is done appropriately, the result is that the sound produced is the best of all the others in that listening area. In my experience on the radio, I made sure to listen to my station daily and compare it to the others. This didn't necessarily mean adjusting the processor every time, but my aim and desire was to make sure our efforts sounded better, every day! I continue to do this today with Omnia and Telos Alliance products: endless research and efforts to keep them up-to-date. In my studio, I have every audio processor available on the market. I listen to them carefully, one by one, and compare them to our products. I can say, in confidence, that our products always sound better for quality and loudness.
What steps should be followed for those who work to make the sound of their station a winner?
I would start with the points already listed in the previous answer. As already mentioned, make sure you listen to your station every day and compare your sound with that of your competitors. This does not mean touching the processing every day. But if something changes and puts your sound in a position to appear less than that of the other stations, then decide what needs to be changed or adjusted.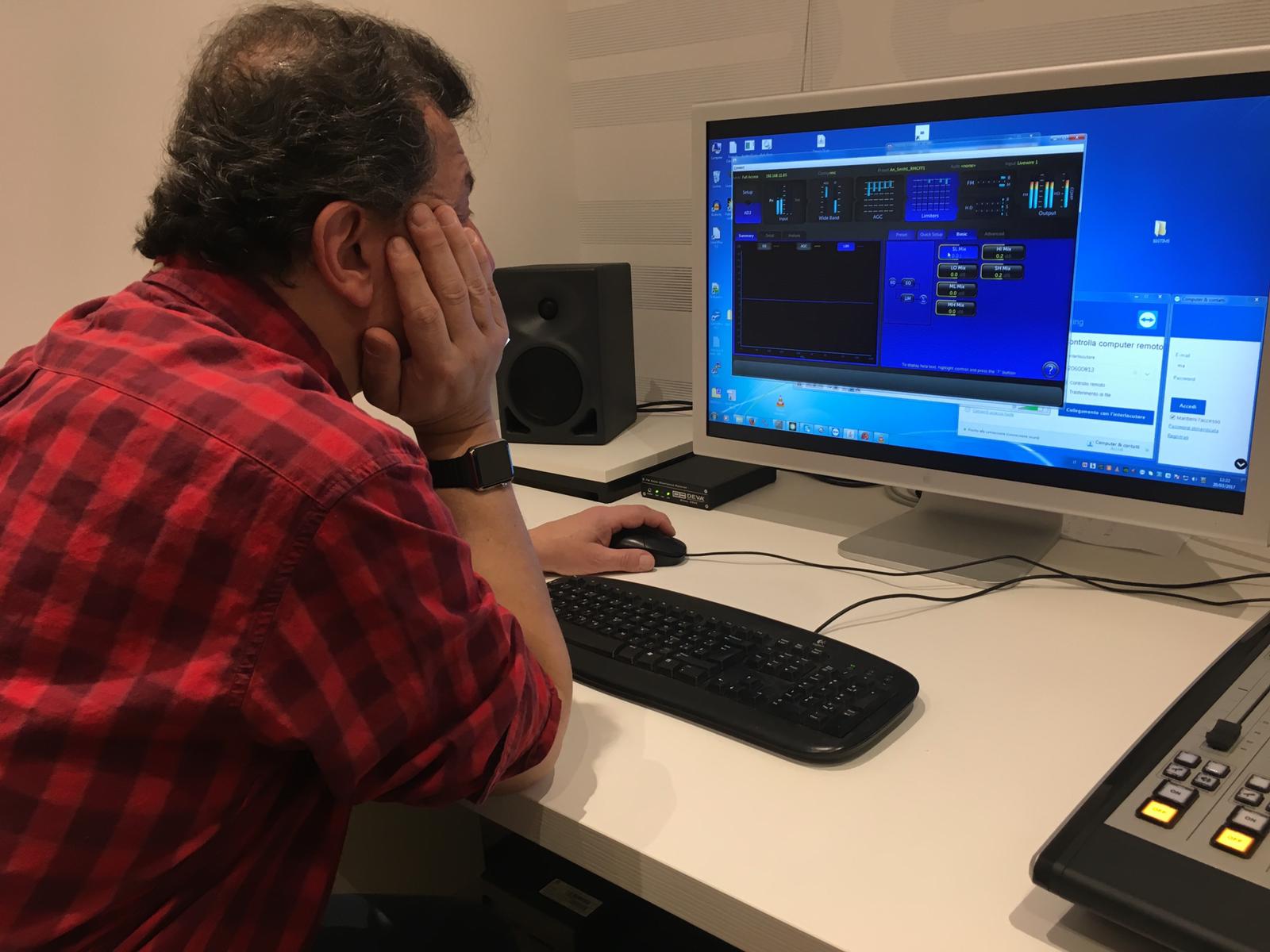 Why should a radio, whether it be program director or technical area engineer, choose Omnia?
Modestly speaking, history is the best reason. Consider that for more than 20 years, the # 1 market in the USA has chosen Omnia audio processing! More than 90% of New York stations use Omnia! After all, my company's original product was developed here at Z-100 in 1986! In addition to NYC, Omnia has become the main choice for most stations in the top 100 markets in the US.
We are also the main choice in France, UK, and India just to name a few, as well as in many other countries. With respect to the processing, our design provides better audio quality with the same loudness, along with a deep, clean bass, and crystal clear, yet, clean highs. This is made possible by a well-designed multi-band section, a clipping system that does not cause the distortion problem associated with the clippers, which is the problem of the other processors.
How does Telos approach the Italian market?
Being of Italian descent myself, I know we are a passionate culture where quality matters a lot! So I know that there are many Italians who are very faithful to what has represented and worked for them in the past. The important comment here is "in the past." The Omnia processors from Telos Alliance has repeatedly demonstrated itself as an improvement and provides superior performance to those products that have been used "in the past."
We provide better audio quality, loudness, and all the additional requirements associated with having a winning sound for your radio. So our approach is to meet the operators and demonstrate this with our products. I personally committed myself at the forefront of the Italian radio and television market, both for professional and personal reasons. I am willing to do this job together with my trusted collaborators, so that I can continually improve the sound you hear on Italian radio!
Can we bank on the promise of you coming back to Italy soon for a meeting with radio operators to talk about sound and do tests and comparisons?
Certainly, and I will be very happy. Every time I come to Italy it is meaningful to me, both professionally and personally.
You Might Also Like
Telos Alliance has led the audio industry's innovation in Broadcast Audio, Digital Mixing & Mastering, Audio Processors & Compression, Broadcast Mixing Consoles, Audio Interfaces, AoIP & VoIP for over three decades. The Telos Alliance family of products include Telos® Systems, Omnia® Audio, Axia® Audio, Linear Acoustic®, 25-Seven® Systems, Minnetonka™ Audio and Jünger Audio. Covering all ranges of Audio Applications for Radio & Television from Telos Infinity IP Intercom Systems, Jünger Audio AIXpressor Audio Processor, Omnia 11 Radio Processors, Axia Networked Quasar Broadcast Mixing Consoles and Linear Acoustic AMS Audio Quality Loudness Monitoring and 25-Seven TVC-15 Watermark Analyzer & Monitor. Telos Alliance offers audio solutions for any and every Radio, Television, Live Events, Podcast & Live Streaming Studio With Telos Alliance "Broadcast Without Limits."
Topics: Radio, Frank Foti, tech tips, Omnia
Subscribe

If you love broadcast audio, you'll love Telos Alliance's newsletter. Get it delivered to your inbox by subscribing below!