Program & Process Your Stream for Success
Harry Lyles is President of Lyles Media Group and UrbanRadio.com, a network of streaming audio stations broadcasting various styles and eras of urban music. Harry is also a longtime programmer and programming consultant. With expertise in both programming and streaming audio, he frequently consults with urban stations across the country. Harry knows quality audio. We sat down with Harry to get his views on best practices for the programming and processing for broadcast streams.
You became a consultant after being a programmer yourself. Tell us about your career.
I started my radio career in 1977 and have programmed Top 40, Classic Rock, Urban AC, Hip-Hop, Contemporary AC, Rhythmic AC... even News / Talk. I've done a variety of formats. I like radio—I don't care what it is. I like the learning process, and I've worked with some great consultants.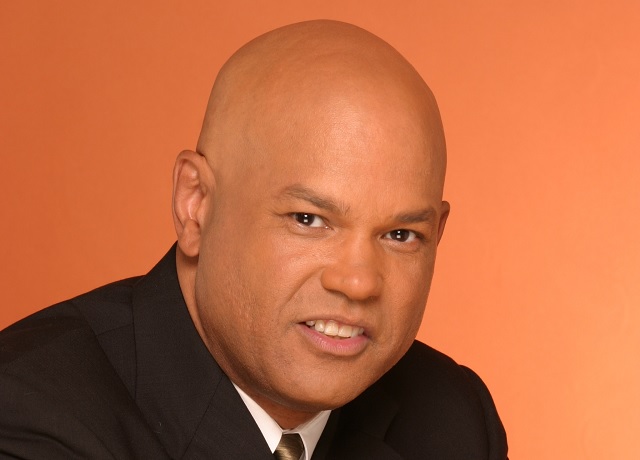 Harry Lyles,

President, Lyles Media Group
Tell us about UrbanRadio.com.
We've been around since about 1999 and the audience has grown substantially since then. We've been successful. I do the Hip-Hop, Hip-Hop and R&B, Old School Hip-Hop, and Todays' R&B stations, and my friends Darren and Fred manage our other stations.
We have a theory, I guess you could call it the KFC theory. If I say I'm going to take you to KFC for lunch today, what are we going to eat? Well, it's not going to be sushi, it's going to chicken. So on our platform, we try to use a name based on the genre, and there's no doubt listeners are getting what they want based on the format names. Smooth Jazz is Smooth Jazz, Hip-Hop is the Hip-Hop format, Hip-Hop and R&B is a mix of Hip-Hop and R&B. We try to define what the format is, then deliver that.
You mentioned you've worked with some great consultants. What are some programming techniques you've learned from those you've worked with?
At WNCX in Cleveland we hired Gary Guthrie. We knew there was potential going up against a legendary station like WMMS, but it had to be special. WMMS was a powerhouse in the mid '80s. I mean, they owned the market. So when we brought Gary in he had us make some adjustments to try to fix some things, but at the same time he did something that I've since adopted as a consultant, which is take some X-rays. In other words, take a close look and find out what's really going on. Keep the good parts of the format, and whatever needs fixed, fix it.
That's the way we've approached our formats online because we contact listeners through email to ask questions like, "What do you like?" "What is it you don't like?" And we change our plan of execution at times as a result of the responses we receive, especially when we see consistency in listeners' answers.
What processing tips do you have for urban stations? Are there specific things you're looking for that would inform how you might process a station's audio?
Whether online or terrestrial, if it's not clean, it's not going to sound good. I'm not looking for loudness. I don't think the average listener really cares about loudness. I worry more about the consistency of the format. Does a song sound the way it should? Our settings are the same on almost all our stations, whether it's the Slow Jams station or the Hip-Hop station, because we like the way it sounds. I've gone to some streams and it's like the volume is turned up 220%. If it's a good, clean, consistent sound, and the product is where it should be, you're going to do fine.
And that would be your recommendation regardless of format?
Correct. Again, all this loudness that goes on sometimes, I think it kills a lot of listeners in diary and PPM markets. We in radio, in the conference rooms, we have a tendency to get involved in all that and we want to be louder than the guys down the street. I think that that ultimately has nothing to do with the success of generating ratings and revenues for a radio station.

97.9 WIBT The Beat, Blazin' Hip Hop and R&B
You recently consulted for 97.9 WIBT The Beat, Blazin' Hip Hop and R&B in Greenville, Mississippi, where they stream with the Telos Z/IPStream X/2 software. How did their stream sound?
The audio was incredible. Compared to everybody else that's streaming there, it was clean. It sounded natural, it didn't sound artificial. I think listeners subliminally hear that.
I saw one of Kirk Harnack's videos on Z/IPStream X/2 software and the way he explained it, I mean, I'm a layman here, but we made some adjustments based on his video, and I can say Kirk gave some great advice. I know he helped us increase our listenership and we thank him for it. There are all kinds of engineering types who have called us and asked, "What are you doing?"
"Your sound is your fingerprint. The sound of any radio station, online or terrestrial, is a signature. If that signature is right, and the product is good, you probably have good ratings. If it's not, you probably have a problem."—Harry Lyles, President, Lyles Media Group / urbanradio.com
Are there specific tweaks you would recommend for engineers or programmers to focus on that address the specific dynamics of urban music?
Yes. Different genres of music, whether it be jazz, R&B, Hip-Hop, they all kind of have their own style. With Hip-Hop it's already bottom heavy, all of it, so why would you want to add more bottom? You're just going to get that rumble. I'm saying it the best that I can because I'm not an engineer. But I believe in fidelity. I want to hear a little bit of separation, whatever separation you can get online, and when it's right, the ratings and the listenership prove that it's right.
Should radio stations pay more attention to the integrity of their audio streams?
If you have a terrestrial radio station, the quality of your stream should match it. If it doesn't, that's a problem. Your sound is your fingerprint. The sound of any radio station, online or terrestrial, is a signature. If that signature is right, and the product is good, you probably have good ratings. If it's not, you probably have a problem.
The sound of a radio station can have just as much impact as the programming, and if you get those two things right on a stream, you're headed for success.
Would you recommend the Z/IPStream X/2 for other urban stations—or any station—to achieve high integrity streaming audio?
Most definitely. I really would. I can't think of anything out there that's any better. When I heard the stream at WIBT, that's what pointed us towards giving the Telos Alliance folks a call.
Further Reading
For more about streaming audio processing, check out these stories:
RTL Nederland Tests Out Z/IPStream X/2 & 9X/2
Are You (Adaptive) Streaming Like You Mean It?
Telos Alliance has led the audio industry's innovation in Broadcast Audio, Digital Mixing & Mastering, Audio Processors & Compression, Broadcast Mixing Consoles, Audio Interfaces, AoIP & VoIP for over three decades. The Telos Alliance family of products include Telos® Systems, Omnia® Audio, Axia® Audio, Linear Acoustic®, 25-Seven® Systems, Minnetonka™ Audio and Jünger Audio. Covering all ranges of Audio Applications for Radio & Television from Telos Infinity IP Intercom Systems, Jünger Audio AIXpressor Audio Processor, Omnia 11 Radio Processors, Axia Networked Quasar Broadcast Mixing Consoles and Linear Acoustic AMS Audio Quality Loudness Monitoring and 25-Seven TVC-15 Watermark Analyzer & Monitor. Telos Alliance offers audio solutions for any and every Radio, Television, Live Events, Podcast & Live Streaming Studio With Telos Alliance "Broadcast Without Limits."
Topics: Streaming Audio, Z/IPStream X/2, Harry Lyles
Subscribe

If you love broadcast audio, you'll love Telos Alliance's newsletter. Get it delivered to your inbox by subscribing below!