Why Streaming Should Be in All Radio Stations
Juan Punyed (Director of Sales, Latin America and Canada) of Telos Alliance was interviewed by "TVyVideo + Radio" in the article "Streaming Debe estar en el 100% de la Radio en Latam." We've translated the article here for his unique insights.
Read More
Topics: Radio, streaming, Minnetonka Audio, Z/IPStream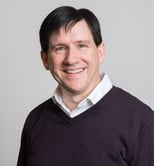 Making Sense of the Next Generation of TV Audio
A television engineer once told me that he'd been in the industry long enough to remember when audio was the simple part of TV: "If you turned up the volume and heard sound, you were all set." The transition to DTV changed all of that as broadcasters wrapped their heads around multichannel audio as well as loudness and compliance issues, and now the emergence of immersive audio and the deployment of ATSC 3.0 has introduced an entirely new television audio lexicon. We thought it might be time to help untangle the ball of TV audio twine.
Read More
Topics: TV Audio Upmixing & Transcoding, Linear Acoustic, ATSC 3.0, Next Generaton Audio, Minnetonka Audio

Meet Tom Nielsen: Studio Geek and Proud of it!
It hasn't quite been two years since Minnetonka Audio joined the Telos Alliance, but in that time we've come to learn that our colleagues in the Land of 10,000 Lakes really have a passion for audio, and the term "audio geek" or "studio geek" are taken as compliments. This holds true for the most recent addition to the Minnetonka team as well, Technical Support Representative Tom Nielsen. We sat down with Tom find out what makes the newest on-staff audiofile tick.
Read More
Topics: Audio Engineering, Audio Production, Minnetonka Audio
Subscribe

If you love broadcast audio, you'll love Telos Alliance's newsletter. Get it delivered to your inbox by subscribing below!