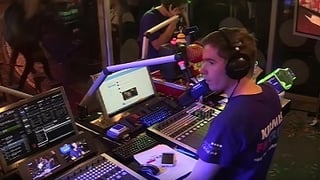 The city of Tilburg in the Netherlands hosts the biggest fair in the country every year. One of the big draws is pop-up radio station Kermis FM 105.9 that broadcasts for the duration of the fair. Each year several celebrities appear as on-air guests during the fair, attracting listeners and live look-ins from fairgoers alike. Last year, the station wanted its broadcast audio to sound even better for the annual fair broadcast, but without losing audio quality. The solution? The Omnia.9sg Broadcast Stereo Generator.
Read More
Topics: Omnia Audio, Audio Processing, omnia.9sg
Omnia.9sg just got a major, free software update, v.3.16.52 (available on the Omnia.9sg page in the sidebar). While the 9sg has always been way more than a stereo generator, this software update gives it that much more functionality, including Livewire+ AES67 for total compliance with the standard and a new clipper designed by Hans van Zutphen, along with dozens of other features. Here, we get into the background of what exactly a stereo generator does, and how the processor-agnostic Omnia.9sg can benefit any station with final-stage processing that is your processor's secret weapon.
Read More
Topics: stereo generator, final stage processing, final stage processor, omnia.9sg, 9sg
Subscribe

If you love broadcast audio, you'll love Telos Alliance's newsletter. Get it delivered to your inbox by subscribing below!