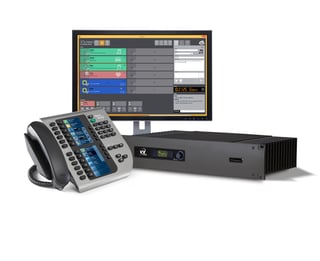 Today Telos Systems launches the Telos VX™ Prime, a broadcast IP telephone system ideal for smaller facilities with two to four studios. Telos VX Broadcast phone systems are well-known for providing incredible operational power, flexible, adaptable workflows, and superior audio quality on an IP backbone. Now, the VX Prime system builds upon that legacy, offering the same caliber of audio quality and performance to smaller facilities.
Read More
Topics: VoIP, voip phone system, Telos VX, Telos VX Prime
Broadcasting live from a super-secret location near you...
The engineers in our development labs are chomping at the bit to begin full-scale shipment of the award-winning new Telos VX broadcast VoIP Talkshow system - they're hammering out code as fast as they can hammer down Mountain Dew* and Fritos.
Read More
Topics: Telos Systems, Telos VX, Telos VX Prime
Subscribe

If you love broadcast audio, you'll love Telos Alliance's newsletter. Get it delivered to your inbox by subscribing below!