Major Telos VX Install Saves Big Money at WGN
Bill Murdoch is Chief Engineer at WGN Chicago, a major News / Talk station in the Windy City. With a significant amount of talk programming it's always been essential for WGN (720 on your AM dial) to have lots of phone lines coming into your facility, and quality audio so callers are heard loud and clear. But all those phone lines can create quite an expense.
Enter the Telos VX system.
Read More
Topics: Broadcast Telephone Systems, IP Telephony, Telos VX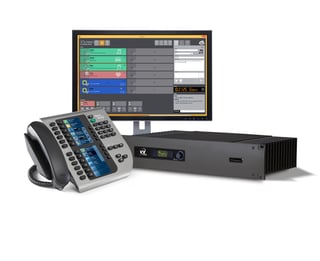 BIG Performance for Small Facilities: VX Prime Broadcast VoIP System Launches!
Today Telos Systems launches the Telos VX™ Prime, a broadcast IP telephone system ideal for smaller facilities with two to four studios. Telos VX Broadcast phone systems are well-known for providing incredible operational power, flexible, adaptable workflows, and superior audio quality on an IP backbone. Now, the VX Prime system builds upon that legacy, offering the same caliber of audio quality and performance to smaller facilities.
Read More
Topics: VoIP, voip phone system, Telos VX, Telos VX Prime
Subscribe

If you love broadcast audio, you'll love Telos Alliance's newsletter. Get it delivered to your inbox by subscribing below!