When AM Audio Can Run the Gamut, Omnia.7AM is the Answer | Telos Alliance
By The Telos Alliance Team on Aug 16, 2017 10:15:00 AM

When AM Audio Can Run the Gamut, Omnia.7AM is the Answer
Recently we've heard from a number of AM broadcasters raving about the Omnia.7AM. One of them, legendary broadcast Saul Levine, even went so far as to hail the 7AM as a key to AM revitalization.
Another fan of the Omnia.7AM is Dave Kolesar, Program Director of freeform music station WWFD The Gamut in Frederick, Maryland. The Gamut originates as an HD subchannel of WTOP in Washington, where Dave is also a Broadcast Engineer, and is rebroadcast over 820 AM. As an engineer, Dave has a wealth of experience on the technical side of things. But whether he's working from a programmer's perspective or an engineer's, Omnia has long been his choice when it comes to processing.
So why is the Omnia.7AM right for The Gamut?
"With the Omnia.7AM on WWFD, all of our collective jaws dropped when we put it on the air," Dave exclaims. Dave says what really impressed everyone was how the 7AM virtually eliminates the noise issue so commonplace on the AM band, but he adds the presets are great too. "I've got The Gamut running on the Decades preset, as we run all sorts of program material," Dave notes. "It was . . . I wouldn't even say the best compromise because it wasn't really a compromise. It sounds good on all the different types of program material that we throw at it."
With the freeform format, songs can range from mellow '60s classics to upbeat '90s pop to more current, dynamic rock, so it has to sound right. Fortunately, the Omnia.7AM covers the bases.
"You're able to create a wall of sound," Dave says, "kind of like the old Motown wall of sound. You're able to create a wall of sound without it sounding fatiguing. That's an amazing feat.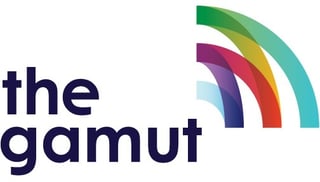 The high-frequency response, the detail on some of the acoustic pieces that we run, it's impressive," he adds.
Dave notes the difference is even noticeable from a distance. "I live about 30-35 miles away from the transmitter, so my reception isn't that great at my house. If it's silent carrier, you can hear background static. But with the Omnia.7AM in there, it gets rid of virtually all that. On acoustic pieces, even from here at home I'm hearing the fingers slide across frets of the guitar."
Of course, Dave has been a fan of Omnia processors since before the 7AM came along. He uses Omnia at WTOP as well. "We've got a bunch of Omnias on the WTOP main air signals. We've got quite a lot of Omnias in service. On WFED and WBQH, our other two AMs, we bought Omnia ONEs after I demonstrated the Omnia ONE on WWFD."
And while the sound of the station is the main thing, it doesn't hurt that Dave finds Omnia processors so easy to use. "I must say my favorite thing about the Omnia processors is how little work you need to do to get them sounding exactly the way you want it. The presets that you program in are very good. Usually, it doesn't take me more than 10 minutes beyond starting with a preset until getting it exactly how I want the station to sound. That's something that I just haven't gotten with other processors."
Dave jokes that perhaps he has a man/machine Zen with the Omnia processors. Whatever it is, it works! "I've always managed to get them sounding exactly how I wanted them to sound."
"With the Omnia.7AM on WWFD, all of our collective jaws dropped when we put it on the air."

—Dave Kolesar, Engineer / Programmer, The Gamut
As Program Director and Engineer at the Gamut, Dave often uses the AM station as a test case before placing processors on other stations. "I've used The Gamut as an engineering test bed for audio processing. I've evaluated things. Since it's my corner of the world, if I want to change the processing, I put another processor in. I can ask for a demo and I put it in and then I tell my boss, 'Tell me what you think.'"

But after all his testing, he's sticking with the Omnia.7AM on the Gamut. While quality audio isn't the whole story when it comes to concerns over the future of the AM band, Dave feels that where sound, interference, and noise are concerned, the 7AM has the potential to be a real solution to that problem.
"The product that I've tried that I'm the most impressed by is the Omnia.7AM," Dave raves. "I never expected AM radio to be able to sound that clean."
Further Reading
If you'd like to learn more about the Omnia.7AM, or processing for the AM band, check out these stories:
Saul Levine: Omnia Is the Solution to AM Radio's Woes
Omnia.7AM is the Answer for WHK
Ted Alexander on AM Processing
Telos Alliance has led the audio industry's innovation in Broadcast Audio, Digital Mixing & Mastering, Audio Processors & Compression, Broadcast Mixing Consoles, Audio Interfaces, AoIP & VoIP for over three decades. The Telos Alliance family of products include Telos® Systems, Omnia® Audio, Axia® Audio, Linear Acoustic®, 25-Seven® Systems, Minnetonka™ Audio and Jünger Audio. Covering all ranges of Audio Applications for Radio & Television from Telos Infinity IP Intercom Systems, Jünger Audio AIXpressor Audio Processor, Omnia 11 Radio Processors, Axia Networked Quasar Broadcast Mixing Consoles and Linear Acoustic AMS Audio Quality Loudness Monitoring and 25-Seven TVC-15 Watermark Analyzer & Monitor. Telos Alliance offers audio solutions for any and every Radio, Television, Live Events, Podcast & Live Streaming Studio With Telos Alliance "Broadcast Without Limits."
Topics: Omnia Audio, Audio Processing, Omnia.7AM
Subscribe

If you love broadcast audio, you'll love Telos Alliance's newsletter. Get it delivered to your inbox by subscribing below!