11-Year-Old Telos Alliance Fan Builds Dream Studio Eight Years Later | Telos Alliance
By The Telos Alliance Team on Mar 31, 2021 8:11:45 AM
11-Year-Old Telos Alliance Fan Builds Dream Studio Eight Years Later
Everybody likes a feel-good broadcasting story, right? Well, here's an inspiring story about a young man from Romania who built his own studio full of Telos Alliance gear at the age of only 19! From a dream of owning his own Axia console since he was 11, he found a way to make that dream a reality. The best part is, he saved up the money to make it happen all by himself. Here's his story.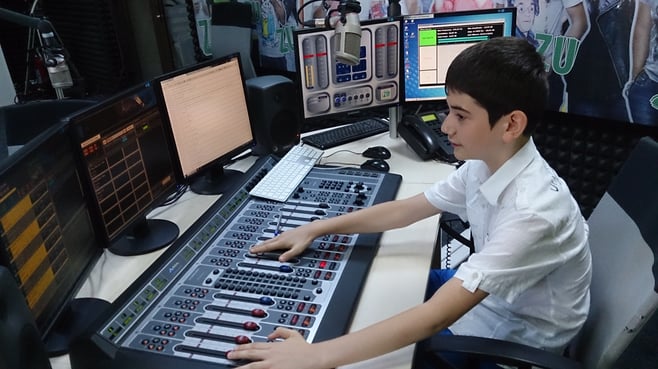 Rares-Andrei Paunescu is a 19-year-old, second-year student at Coventry University in the United Kingdom studying computer science. Originally from Onesti, Romania, Rares has been passionate about radio since he was only nine. This passion largely came from his father, Dumitru Paunescu, who, interestingly enough, purchased the very first Omnia broadcast processor in Romania back in the 2000s for a station called Radio DEEA. So not only did his father inspire Rares' love for radio, but he also inspired Rares' love for Telos Alliance.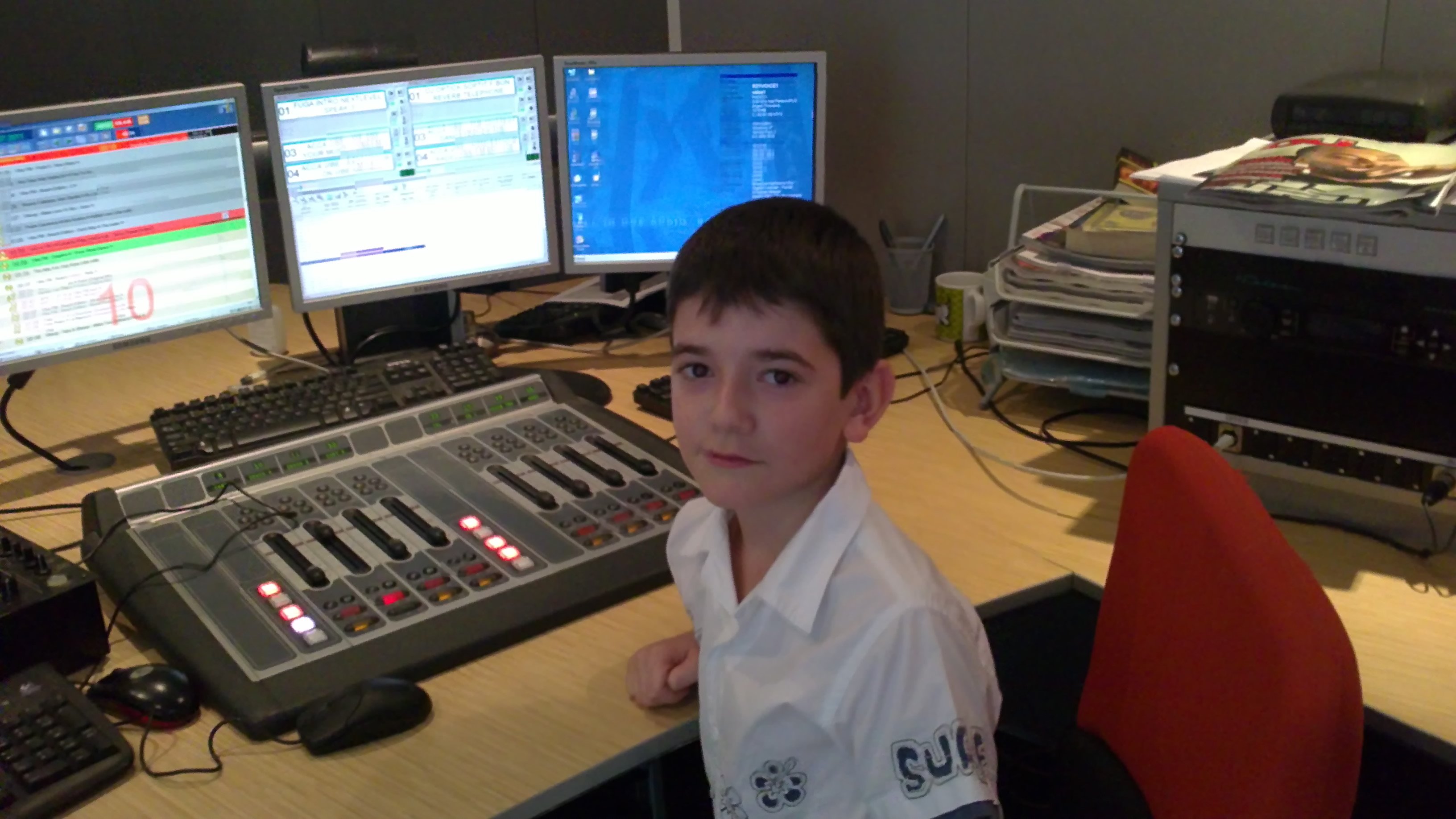 Rares' first time experiencing an Axia Element console at 11 years old
From this young age, Rares began learning the basic principles of radio broadcasting. At 11, his father took him in to visit the radio station he worked at in Bucharest (in the capital of Romania) where he was immediately drawn to their Axia Element console. From that day, Rares set a goal for himself to purchase an Axia Element console of his own as soon as he was old enough and had enough money. You know... every 11-year-old's dream!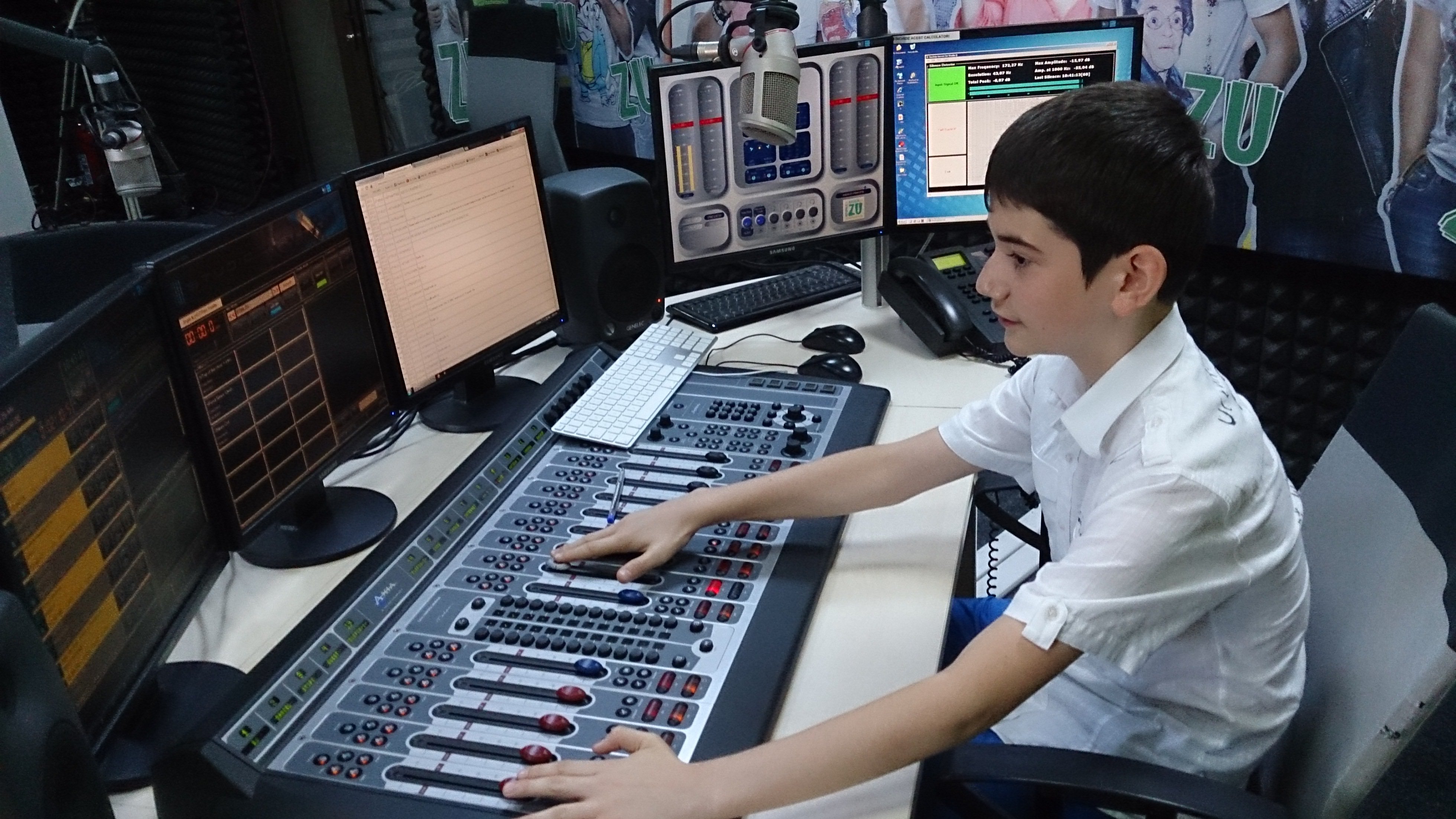 Playing with an Axia Element in Bucharest at 13
But unlike many 11-year-olds' dreams, this dream didn't fade. Rares' passion for radio continued strongly through his teenage years.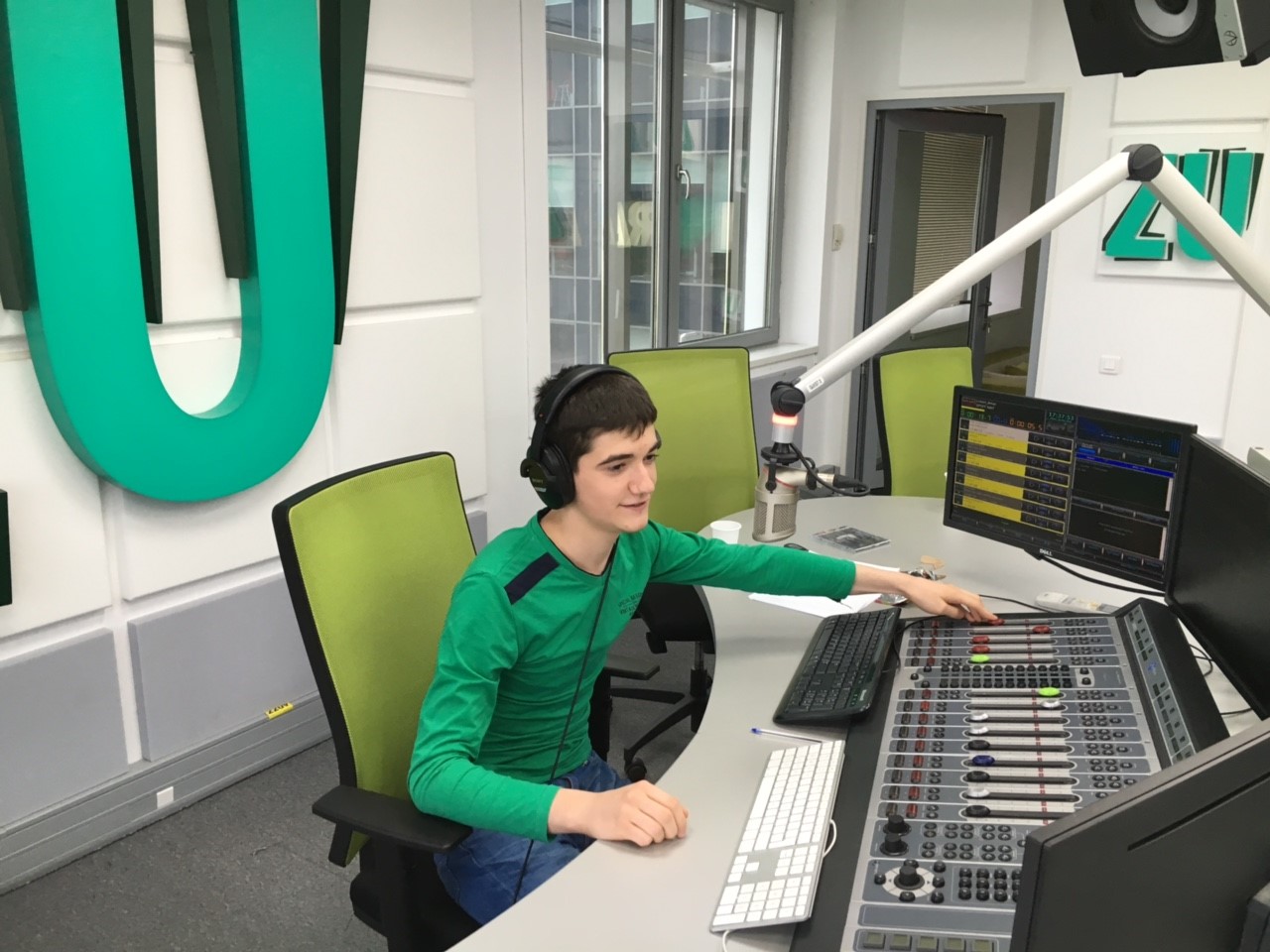 Rares' passion for radio grows, shown here at age 16.
Rares desperately wanted to achieve his dream of owning an Axia Element without anybody knowing. To make this happen, he began working at McDonald's in the UK, saving diligently.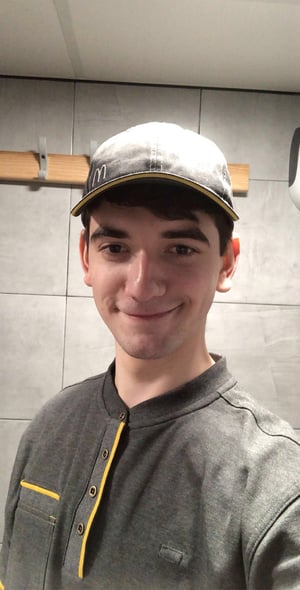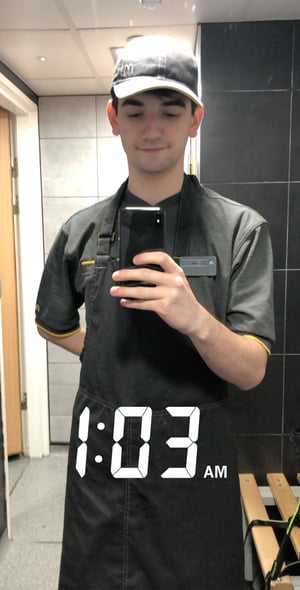 In the summer of 2020, he took on an internship at RCS Sound Software at the Frankfurt, Germany, office to put his radio and software passion into practice.
Finally, eight years after initially setting a goal to own an Axia Element console and after saving enough money, it became a reality. Not only was he able to buy the console of his dreams, but he also purchased an Omnia.6 EX HD+FM and an Omnia.3 FM Turbo!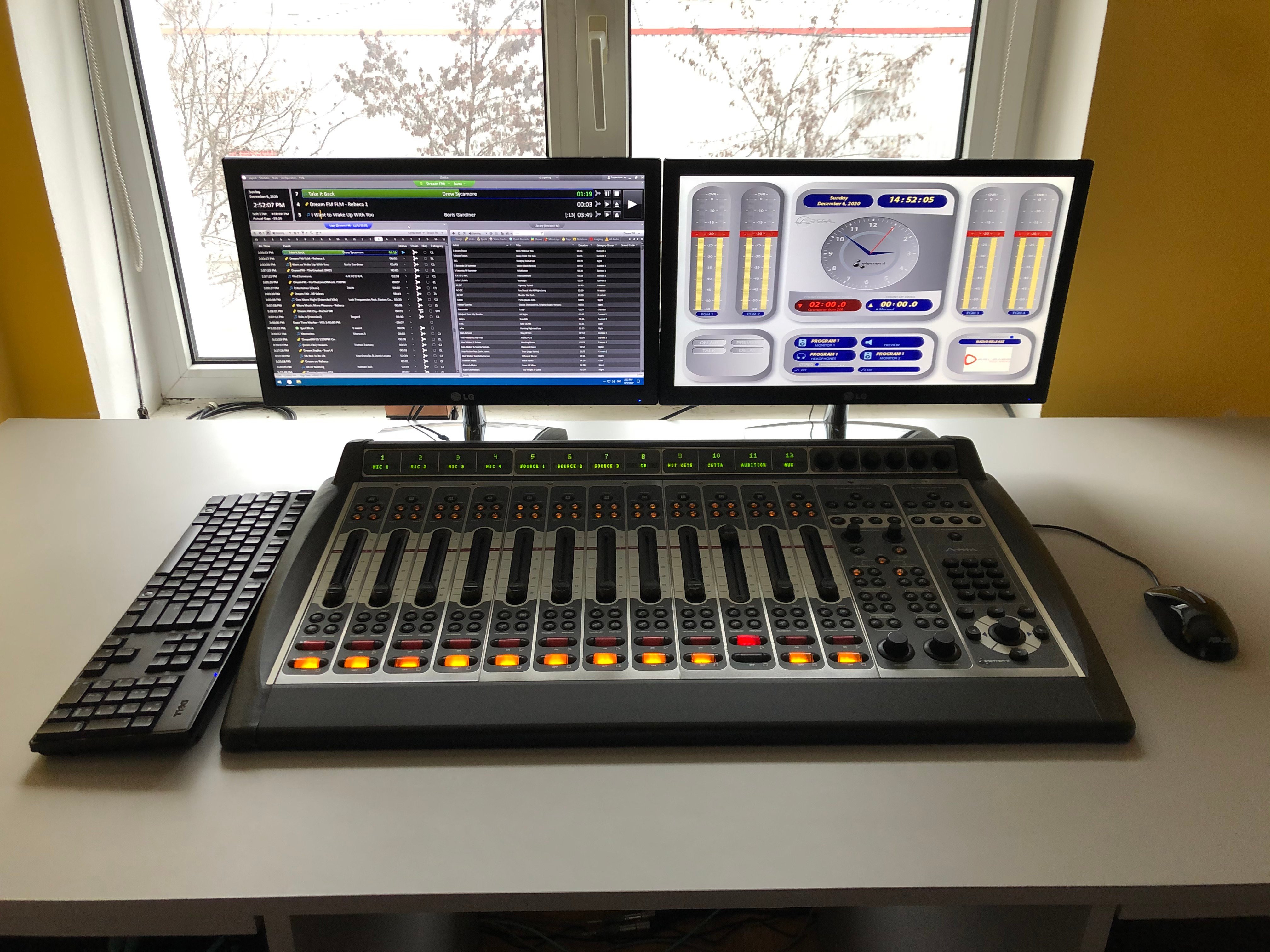 All of this gear came together to create his own home studio, which Rares built himself! He was even able to keep the project a complete secret until completion. When his father found out about the new home studio, he was "entirely speechless." And who wouldn't be?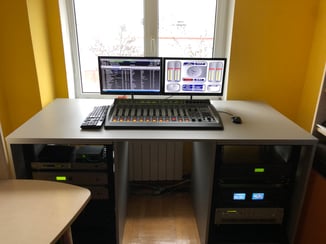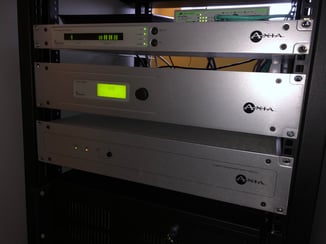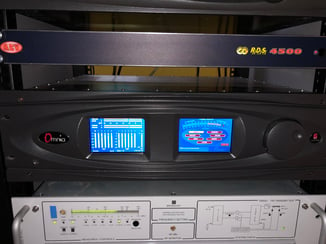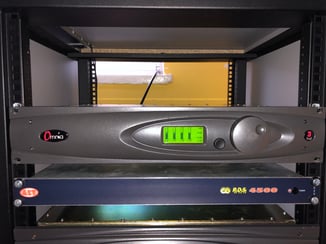 You can watch a timelapse of Rares putting together his studio here below:
And in case all of Rares' hard work wasn't enough, it never hurts to be on Santa's nice list. A certain Frank Foti might also understand the shared magic between holidays, trains, and Omnia.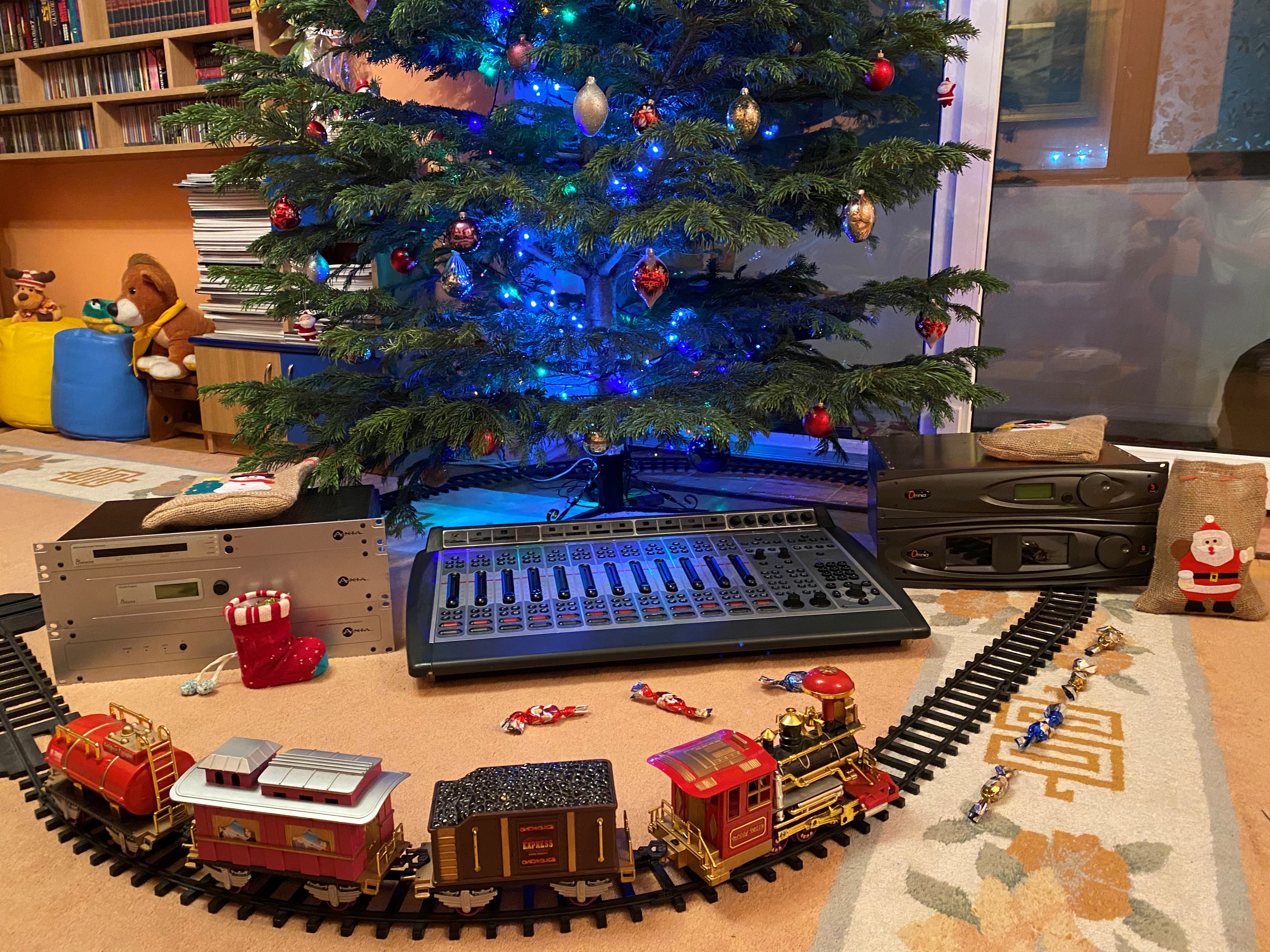 Congratulations, Rares, and we look forward to hearing what the next eight years of your journey have to offer!
Further reading:
Hope Media Upgrade with VOLT and ARC
kmfm UK Goes Virtual with Omnia Enterprise 9s
Telos Alliance has led the audio industry's innovation in Broadcast Audio, Digital Mixing & Mastering, Audio Processors & Compression, Broadcast Mixing Consoles, Audio Interfaces, AoIP & VoIP for over three decades. The Telos Alliance family of products include Telos® Systems, Omnia® Audio, Axia® Audio, Linear Acoustic®, 25-Seven® Systems, Minnetonka™ Audio and Jünger Audio. Covering all ranges of Audio Applications for Radio & Television from Telos Infinity IP Intercom Systems, Jünger Audio AIXpressor Audio Processor, Omnia 11 Radio Processors, Axia Networked Quasar Broadcast Mixing Consoles and Linear Acoustic AMS Audio Quality Loudness Monitoring and 25-Seven TVC-15 Watermark Analyzer & Monitor. Telos Alliance offers audio solutions for any and every Radio, Television, Live Events, Podcast & Live Streaming Studio With Telos Alliance "Broadcast Without Limits."
Topics: axia, axia element
Subscribe

If you love broadcast audio, you'll love Telos Alliance's newsletter. Get it delivered to your inbox by subscribing below!