Don't Let Bad Sound Bring Your Station Down! | Telos Alliance
By The Telos Alliance Team on May 2, 2018 12:00:00 PM
Don't Let Bad Sound Bring Your Station Down!
When it comes to winning on the air and via streaming, your broadcast audio processor needs to do one thing, and do it really, really well: Make your station sound incredible. It doesn't matter how many bells and whistles your audio processor has, in the end, your listeners don't care about anything but the quality of your content. That means more than simply creating compelling programming. It is about allowing that content to sounds its absolute best. Crisper, clearer, cleaner, and louder, with less distortion and listener fatigue. So how do you accomplish that? With Omnia, of course.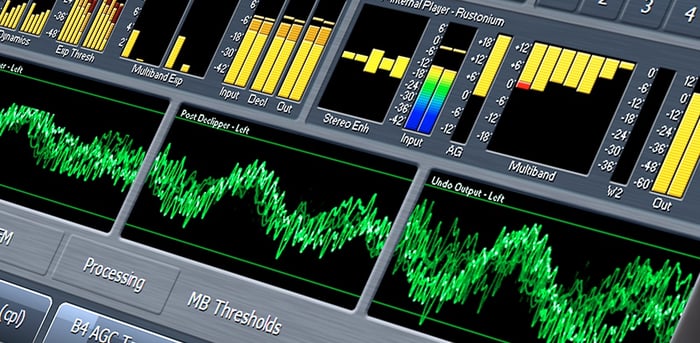 When Omnia Audio founder Frank Foti was starting out, his goal as a broadcast engineer was first to improve the sound of his stations, and later to develop tools to help other broadcasters create the sound for which his stations became famous. This passion for the holy grail of broadcast audio processors is at the core of all Omnia products and allows radio stations to stand out from their competitors. Frank's groundbreaking work in audio processing includes innovations such as low-distortion technologies and Single Sideband Suppressed Carrier technology for FM, among others, all of which contributes to Omnia's status as the brand leader in audio processing, processing / encoding for streaming audio, voice processing, and analysis tools.
Whatever sound you're looking for, Omnia has the tools you need. Our products include the latest in audio processor design from our team of processing experts. As former broadcasters ourselves, we're always innovating to bring you better performance and solutions for your broadcast facility. With that in mind, we've put together some resources that will help you discover which Omnia broadcast audio processor is right for you.
VIDEOS
Learn more about Omnia in these videos and subscribe to our YouTube channel to get new videos, right to your inbox.
Take a deep dive with Cornelius Gould on the Omnia.11.
Meet the Omnia VOLT, a one rack unit dynamo that gives you that coveted Omnia sound, for less.
Get the best sound for you AM station with Omnia.7AM!
Case Studies
Don't take our word for it. Check out these other blog posts to find out why so many broadcasters choose Omnia for the sound they need.
Omnia.11: Omnia Provides Xtra Listener Satisfaction
Omnia.9: Sounding 9x Better at WBHM
Omnia.7AM: Saul Levine: Omnia Is the Solution to AM Radio's Woes
Omnia VOLT: Giving Audio a Jolt with VOLT
Omnia.9sg: Omnia on the Riviera
OmniaSST: Cutting Edge Audio for Cutting Edge Music
To learn how you can get that sweet Omnia sound, check out our products below or reach out to one of our dealers.
OmNIA Broadcast Audio
Processing Products

Omnia.11 Broadcast Audio Processor – Omnia.11 is our top-of-the-line processor, now including the G-Force Plug-In. G-Force represents a significant update to Omnia.11's dynamics that enables it to set the overall EQ for signature consistency, making it sound cleaner, clearer, louder, more open, and more pleasing.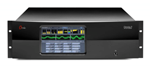 Omnia.9 Broadcast Audio Processor – Omnia.9 is a pure sound that includes Omnia's top features, such as exclusive Undo technology, a psychoacoustically controlled distortion-masking clipper, the Omnia toolbox, and much more.

Omnia.7FM Broadcast Audio Processor - Meet Omnia.7FM, the premium, feature-rich FM audio processor that's surprisingly affordable. But low price doesn't mean low performance: Omnia.7FM delivers the powerful, clear and precise Omnia signature sound that's the first choice of top stations worldwide.

Omnia.7AM Broadcast Audio Processor – Do you want your AM broadcasts to sound cleaner, clearer, and louder? Check out Omnia.7AM, a feature-rich, competitively priced AM audio processor engineered to do just that, and the first processor dedicated to AM to appear on the scene in years.

Omnia VOLT Broadcast Audio Processor – Omnia VOLT gives you more sonic performance and processing power in one rack unit than others give you in three...without breaking the bank.

Omnia.9sg Broadcast Stereo Generator – For split audio processing applications, no one does it better than the processor-agnostic 9sg! This final-stage processor takes its next leap forward with a new clipper design, Livewire+ AES67, audio playout with internal processing for localization or backup, and more.

OmniaSST Audio Processing Software –This full-featured, professional software transforms Windows PCs into high-end audio processors. Omnia SST processing software is the only one that includes the three Ds for your audio needs: Declipper, Delossifer, and Dehummer, resulting in clean, loud, and open sound.
You Might Also Be Interested In...
Audo Processor Radio Solutions
Get Your Signature Sound with Omnia.11
Omnia.9 Undo: A Cease Fire in Radio's Loudness Wars
Telos Alliance has led the audio industry's innovation in Broadcast Audio, Digital Mixing & Mastering, Audio Processors & Compression, Broadcast Mixing Consoles, Audio Interfaces, AoIP & VoIP for over three decades. The Telos Alliance family of products include Telos® Systems, Omnia® Audio, Axia® Audio, Linear Acoustic®, 25-Seven® Systems, Minnetonka™ Audio and Jünger Audio. Covering all ranges of Audio Applications for Radio & Television from Telos Infinity IP Intercom Systems, Jünger Audio AIXpressor Audio Processor, Omnia 11 Radio Processors, Axia Networked Quasar Broadcast Mixing Consoles and Linear Acoustic AMS Audio Quality Loudness Monitoring and 25-Seven TVC-15 Watermark Analyzer & Monitor. Telos Alliance offers audio solutions for any and every Radio, Television, Live Events, Podcast & Live Streaming Studio With Telos Alliance "Broadcast Without Limits."
Topics: Omnia Audio, audio processors
Subscribe

If you love broadcast audio, you'll love Telos Alliance's newsletter. Get it delivered to your inbox by subscribing below!