Telos Alliance 2021 Year In Review
Another year has gone by right before our eyes, yet here we are in the first week of a brand new year. We prepare to wave goodbye to the memories, challenges, and triumphs that embodied 2021 and say hello to the trials, opportunities, and discoveries that await us in 2022. So before we say our final goodbye, we want to take a moment to reflect on all of the best moments from our year here at Telos Alliance. Without further ado, we present our blog one year in the making: Telos Alliance's 2021 Year In Review—Top Blogs, Videos, Social Posts, and Product Introductions!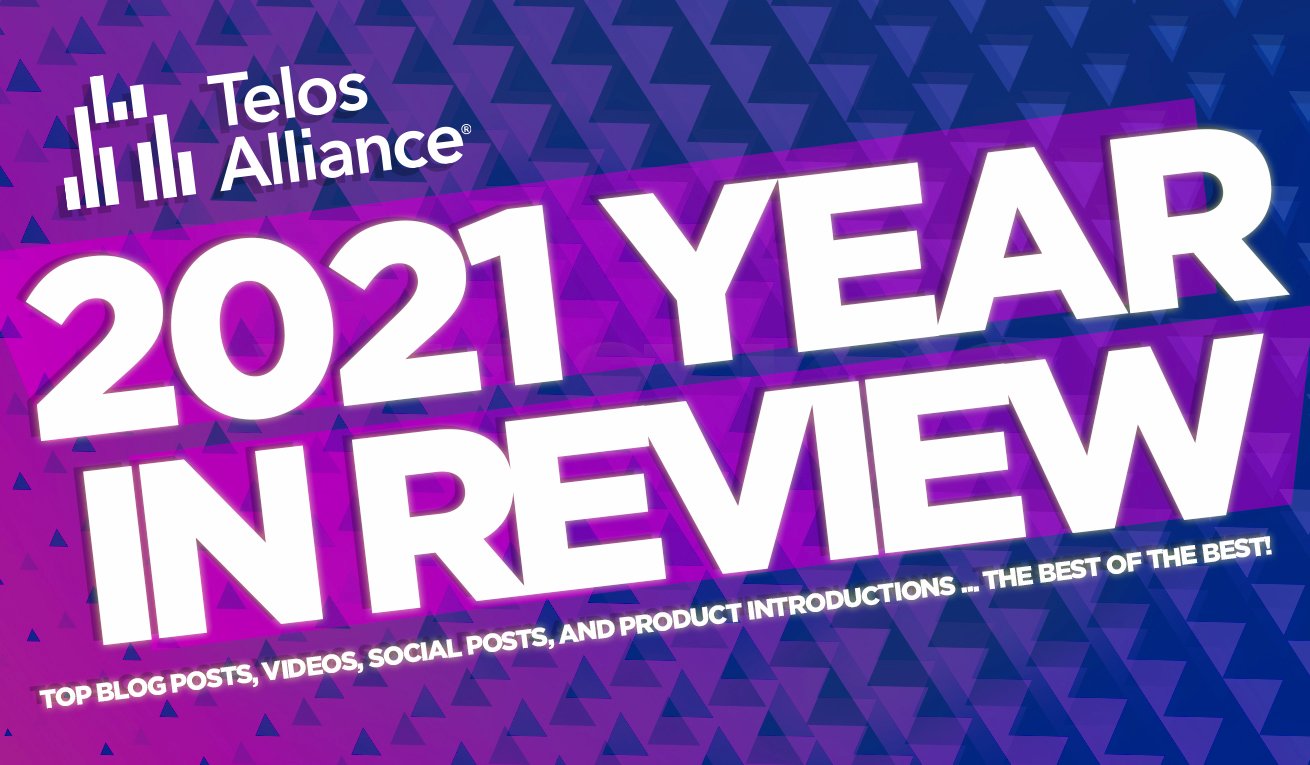 Top 5 Blog Posts

1. 11-Year-Old Telos Alliance Fan Builds Dream Studio Eight Years Later (3/31/2021)

"Everybody likes a feel-good broadcasting story, right? Well, here's an inspiring story about a young man from Romania who built his own studio full of Telos Alliance gear at the age of only 19! From a dream of owning his own Axia console since he was 11, he found a way to make that dream a reality. The best part is, he saved up the money to make it happen all by himself. Here's his story."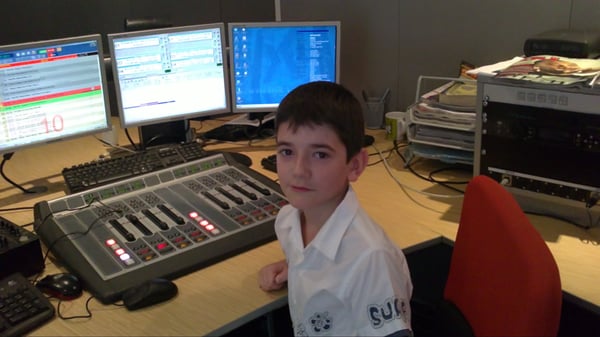 2. 5 Reasons to Virtualize Your Radio Facility Now (5/7/2021)

"Modern broadcasters are making the shift to virtualization as software versions of broadcast equipment become available. The benefits of virtualization can't be denied and are worthy of your consideration when pondering your next studio purchase. In this blog, we break down five major benefits of virtualizing your studio operations now."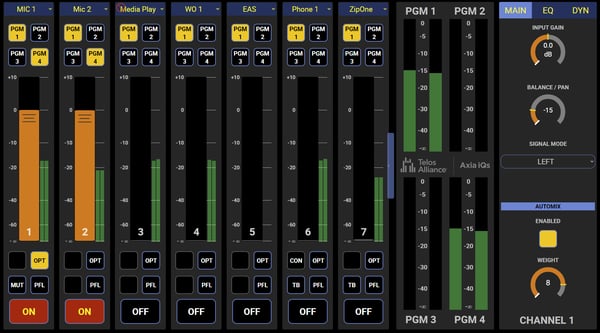 3. Ask the Omnia Guy: Why Does My Station Sound Distorted? (5/21/2021)

"Dear Omnia Guy,

Why does our station sound distorted compared with a station using an Omnia.11? We're a Country station and we use analog composite STLs and an Omnia.6."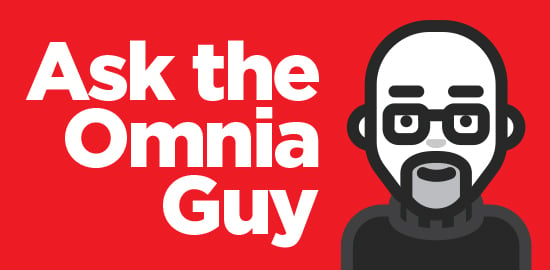 4. FunX Undergoes Major Update with Telos Alliance Axia AoIP Network (5/5/2021)

"After 12 years, NPO FunX—a public Dutch radio station known for playing a wide variety of music genres—was finally ready to make a change from their outdated legacy matrix to a new Telos Alliance Axia AoIP solution. Rob Scholtes, Technical Manager at FunX, explains the update and shares his thoughts on the transition from the old matrix to the new Axia AoIP network."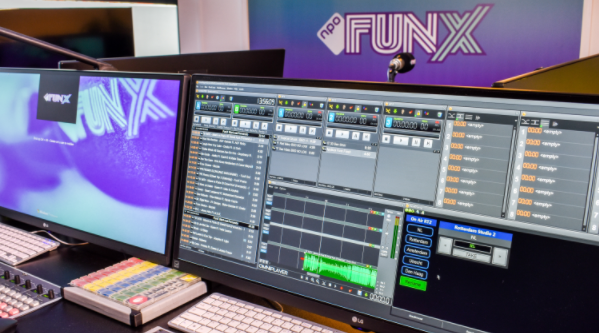 5. REMI Production & Comms: Then & Now (7/2/2021)

"REMI has changed dramatically since pre-pandemic days. Martin Dyster takes a look at what has changed and how the evolution inspired a new Virtual Intercom Platform."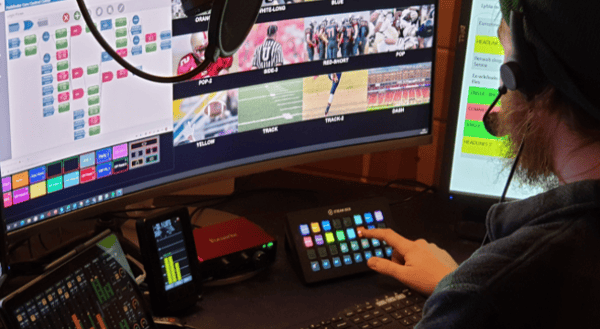 Top 5 Videos

1. Introducing Axia iQs AES67 Mixing Console Software (4/13/2021)

"Introducing Telos Alliance Axia iQs: The first soft console controlled by a full HTML-5 interface, allowing you to not only mix from anywhere, but on any device—Mac, Windows, tablet, or even your phone. Telos Alliance was there for you when you made the leap to IP, and now we're here to help you on the journey to virtualization, wherever you are on that path. All of the underlying technology and easy-to-use experience of Axia iQx, and all of the benefits of virtualization, now available with Axia iQs."


2. Introducing Telos Infinity VIP Virtual Intercom Platform (4/26/2021)

"Are you familiar with the award-winning performance and innovation of Telos Infinity IP Intercom? If so, then you'll instantly be familiar with our new Telos Infinity Virtual Intercom Platform (VIP), which takes all that functionality and puts it in the Cloud. Infinity VIP is the first fully-featured Cloud-based intercom system, offering next-level comms virtually and delivering Cloud-based media production workflows available on any device—smartphone, laptop, desktop, or tablet."


3. Behind the Sound - Complete Network Control from Anywhere with Axia iQs (5/10/2021)

"It's no secret that operations in broadcast are quickly moving towards software and virtual solutions. The many benefits of virtualization are being realized and taken advantage of more than any time before. At Harvest Ministries' KFM Network, they are making use of a new solution from Telos Alliance to run three independent radio stations from any location. We got the opportunity to speak with Curtis Belcher, head of Harvest Ministries, on their experience with Axia iQs and how it's given the team complete control of their network."


4. Building the Virtual Airchain - Pro Audio and Radio Tech Summit 2021 (5/20/2021)

"As part of 2021's Pro Audio and Radio Tech Summit, Telos Alliance CTO Greg Shay got a chance to present alongside other industry experts for a session on 'Building the Virtual Airchain.'

Radio is adopting new technologies and practices from the IT industry for its own success. What exactly does a 'virtual airchain' mean for radio? Which functions are already available in software? How has virtualization changed disaster recovery and backup functions? What are the implications of the SaaS model on radio business operations? What are the NAB Radio Technology Committee and manufacturers working on next? And how has the pandemic experience changed or accelerated these trends? This session dives into all these questions and more."


5. Behind The Sound - Omnia VOLT Audio Processing Brings "Clarity and Punch" to Livewire Ecosystem (7/29/2021)

"In our recent Behind The Sound interview, we got a chance to speak with Tom Van Gorkom. Tom has been in his role as broadcast engineer for Radio Esperanza (Hope Radio) for the last 8 years. He was recently tasked with upgrading all the equipment. After reviewing options and talking to users, he chose Axia for their mixing consoles. He continued to remodel their studios, one at a time. Eventually, for their webplayer and phone app, they went with Z/IPStream R/1 so they could feed it with Livewire and have control over the audio routing to it.

More recently, their audio processors were randomly locking up at the transmitter sites, so they decided to try out Omnia VOLT. Tom was impressed with the interface, flexibility, and clarity. Tom then implemented Omnia MPX Nodes to clear up STL distortion and overshoots, which allowed them to install the VOLT at the studio. Sure enough, it worked well, allowing them to send the processed audio to two FM stations from one VOLT fed by Livewire. Hear all about Tom's projects and decision-making in this interview."

Top 5 Social Posts

1. Hubbard Radio's New Facility (9/30/2021)

"Some STUNNING studio pictures from Hubbard Radio's new two-story facility in Cincinnati, OH!

The studio construction started in December of 2020 and was completed in July of 2021. In all, they built 12 radio studios and 4 utility/tracking workspaces—four of the on-air studios for their FM stations (WKRQ-FM, WUBE-FM, WREW-FM and WYGY-FM) and the rest of the studios for production and podcast work.

Our own Brett Patram handled the bulk of the Telos Alliance integration, which consisted of 4 Axia Fusion consoles and mix engines for the on-air studios, Axia iQx consoles for the production and tracking workspaces, Omnia VOCO 8 mic processors for all mic processing in the entire plant, Telos Alliance xNodes in the studios and rack rooms, Axia Pathfinder Core PRO, Telos VX Enterprise and Z/IPStream R/2 servers, and some 25-Seven Voltairs and TVC-15s.

Congratulations on the beautiful new facility!"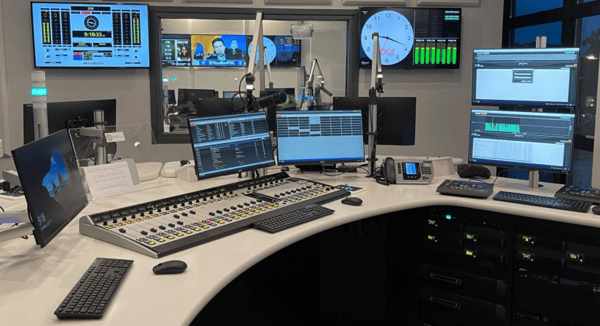 2. Omnia.11 v4.0 Announcement (9/2/2021)

"Announcing the release of Omnia.11 version 4.0!

This FREE release features a brand new Frank Foti designed clipper capable of providing significant sonic improvements for G-Force users, complemented by a fresh set of presets built to make the most of the new design."

3. Telos Alliance 'Welcome Back' BBQ (6/22/2021)

"Today's "Welcome Back" BBQ - celebrating our first day all back together at the Cleveland Headquarters since March of 2020!"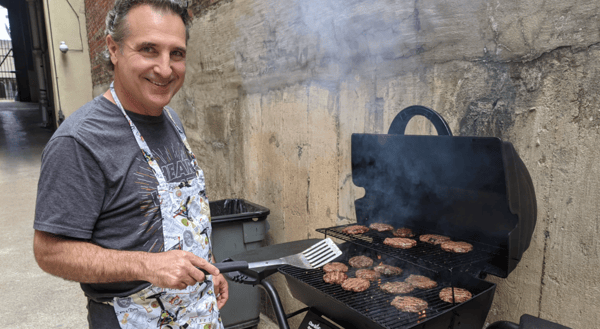 4. Peter Passian Wins 'Grill den Henssler' (4/22/2021)

"Our very own Peter Passian (Director of Sales, Eastern Hemisphere) and his daughter Leah have just "Grilled the Henssler" (won) on the German culinary competition TV show Grill den Henssler!

For those unfamiliar with the show, typically, celebrities compete against TV chef Steffen Henssler by cooking four courses which are then judged by a jury. In this special edition of the show, they invited amateur non-celebrity chefs to compete against Steffen Henssler. Peter and his daughter were selected to compete and won!

Peter has been a hobby chef for quite some time and claimed a big victory in the dessert category with a deconstructed piña colada! The prize for winning was €3,000 (Euros), to which Peter decided to donate half to an animal shelter and half to an organization dedicated to helping the homeless reintegrate into society.

Congrats on the win, Peter!"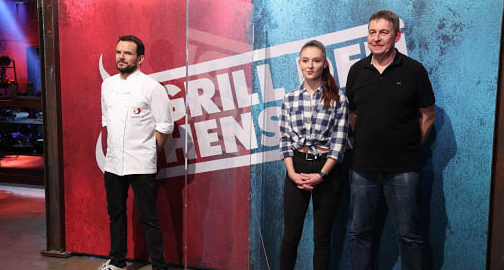 5. Technology & Engineering Emmy® Award (6/29/2021)

"Our Technology & Engineering Emmy® Award for the Development of Synchronized Multi-channel Uncompressed Audio Transport over IP Networks is now proudly displayed at our Cleveland headquarters!"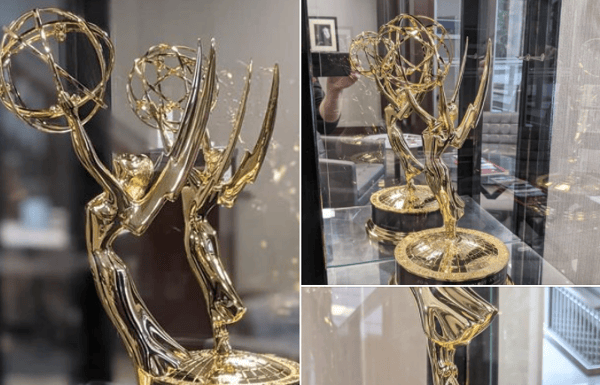 Top 5 Product Introductions

1. Telos Infinity Virtual Intercom Platform (VIP) (Introduced 3/19/2021)

Telos Infinity® VIP is the first fully featured Cloud-based intercom system. It delivers sophisticated comms virtually, making Cloud-based media production workflows available on any device—smartphone, laptop, desktop, or tablet. Users can even use third-party control devices, like Elgato's Stream Deck®, to control Telos Infinity VIP. Now you can harness Telos Infinity IP Intercom's award-winning performance, scalability, ease of integration, and operational/cost efficiencies anywhere—At Home, On-Prem, Site-to-Site or in the Cloud.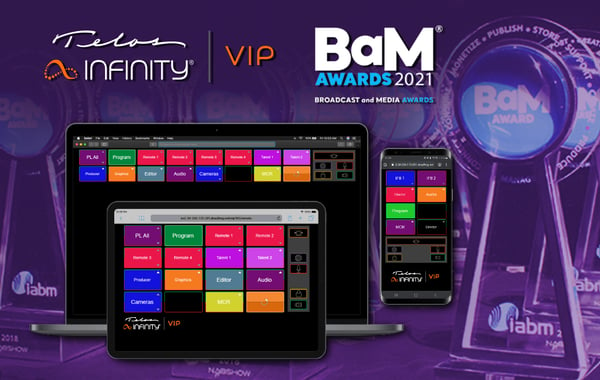 2. Axia Quasar SR AoIP Mixing Console (Introduced 10/12/2021)

Introducing the brand new Axia Quasar SR AoIP Mixing Console. If you like Fusion, you'll love Quasar SR—which is comparable in both price and feature set but also delivers all the power, ergonomics, industrial design, and star appeal of our flagship Quasar XR console. That's right! With the Quasar v2.0 Major System Update, the original Quasar console becomes Quasar XR, adding new functionality, scalability and modularity.




3. OmniaTools File-Based Podcast Processing Software (Introduced 11/2/2021)

As more audio is produced remotely and consumed on-demand, the challenge of consistent audio levels is becoming even greater. In fact, it is the number-one complaint of podcast listeners. OmniaTools allows you to automatically manage loudness levels on all file-based content and create your signature sound on podcasts, helping you stand out, brand, and keep your audience engaged!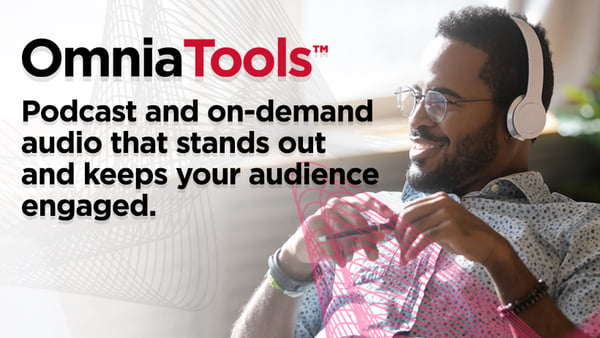 4. Telos VXs Virtual VoIP System (Introduced 3/12/2021)

Telos Alliance introduced broadcasters to the benefits of VoIP a decade ago with VX, the world's first VoIP talkshow system, in a hardware appliance. Now, Telos VXs is here to help broadcasters reap the benefits of true virtualization as they adapt to changing broadcast workflows and operations, all while making it easier for teams to produce great-sounding and compelling content.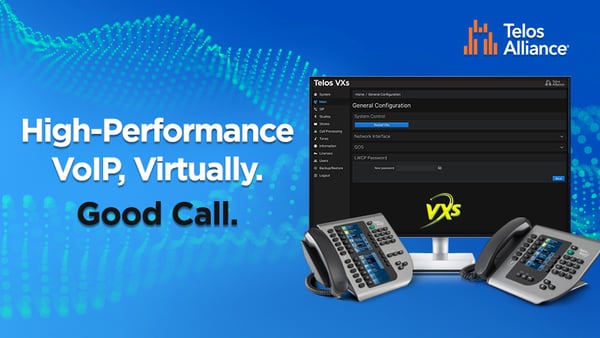 5. Telos iPort High Density Multi-Codec Gateway (Introduced 5/12/2021)

Telos iPort High Density is a Multi-Codec Gateway which transports multiple channels of stereo, mono, and dual-mono audio across IP networks, including private WANs, IP-radio links, and over good quality Public Internet connections. Telos iPort High Density is perfect for large-scale distribution of audio to single or multiple locations. You can now license up to 64 codecs in one rack unit.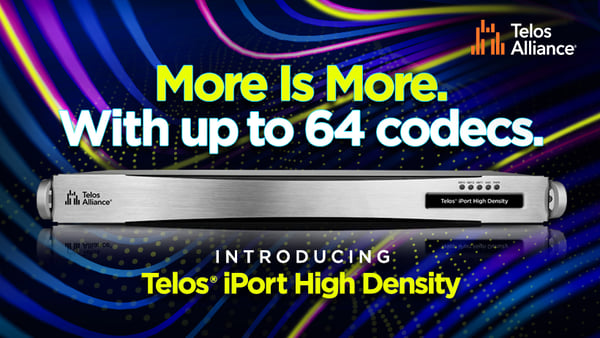 And with that, we are ready to say goodbye to our year that was 2021! Thank you so much for helping us make 2021 the best it could be and for trusting Telos Alliance as your broadcast audio partner. We're beyond excited for everything 2022 has in store for us and equally excited to share everything we have in store for you! Happy New Year, everyone!
Interested in learning how Telos Alliance offerings can work for you? Send us a message and our team will help guide you in the right direction for your studio.
You Might Also Like

Telos Alliance Receives Three 'Best in Market 2021' Awards
Video: Teenager Builds Home Studio at 19
REMI Production & Comms: Then & Now
Telos Alliance has led the audio industry's innovation in Broadcast Audio, Digital Mixing & Mastering, Audio Processors & Compression, Broadcast Mixing Consoles, Audio Interfaces, AoIP & VoIP for over three decades. The Telos Alliance family of products include Telos® Systems, Omnia® Audio, Axia® Audio, Linear Acoustic®, 25-Seven® Systems, Minnetonka™ Audio and Jünger Audio. Covering all ranges of Audio Applications for Radio & Television from Telos Infinity IP Intercom Systems, Jünger Audio AIXpressor Audio Processor, Omnia 11 Radio Processors, Axia Networked Quasar Broadcast Mixing Consoles and Linear Acoustic AMS Audio Quality Loudness Monitoring and 25-Seven TVC-15 Watermark Analyzer & Monitor. Telos Alliance offers audio solutions for any and every Radio, Television, Live Events, Podcast & Live Streaming Studio With Telos Alliance "Broadcast Without Limits."
Subscribe

If you love broadcast audio, you'll love Telos Alliance's newsletter. Get it delivered to your inbox by subscribing below!