Top 5 Telos Alliance Blogs of 2019
2019 arrived just as quickly as it left, and suddenly we begin 2020 as inspired and motivated as ever, looking forward to the future of audio and the roads yet to be traveled. As part of our year-end series of blog posts, we put together a list of our most popular blogs of the year. Here's to an exciting 2020, more content that you love, and to creating the future of audio together!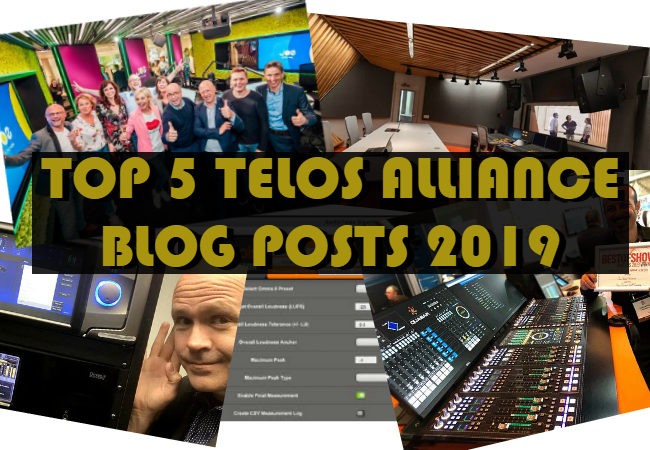 5. Why You Can't Afford NOT to Process Your On-Demand Content
Our own Larry Deeds (Senior Director of Global Enterprise Sales) stressed the importance of having great-sounding on-demand content, and explored how you can obtain "broadcast-quality processing" for your podcasts with the use of our Minnetonka AudioTools Server. View blog post.


4. Qmusic and Joe FM Get Seriously Upgraded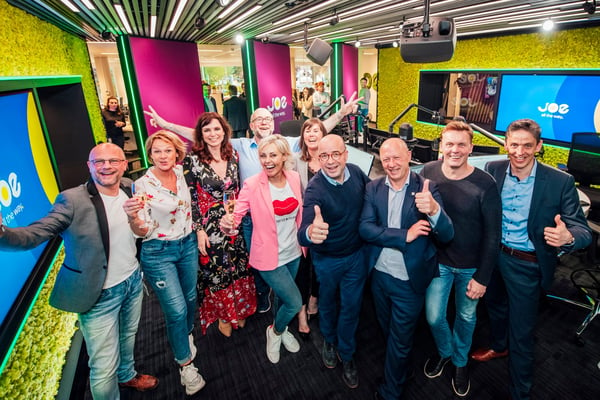 TVV Sound Project gave us an exclusive inside look at MEDIALAAN's Qmusic and Joe FM studios that underwent huge upgrades this year, featuring an abundance of Omnia processors, several Telos Alliance Z/IPStream R/2 stream processors/encoders, and much more! View blog post.


3. The Newest Star in the Axia Galaxy
In case you haven't heard, we released our new flagship, 6th-generation AoIP mixing console from Axia last year: Quasar! We sat down with Quasar Designer, Luca La Rosa, for a quick Q&A, covering everything from the origin of the console's name, to all of the special features that put the power in the hands of the user. View blog post.


2. This Is Huge: KCRW's 11-Year Plan Comes Together with State-of-the-Art New Facility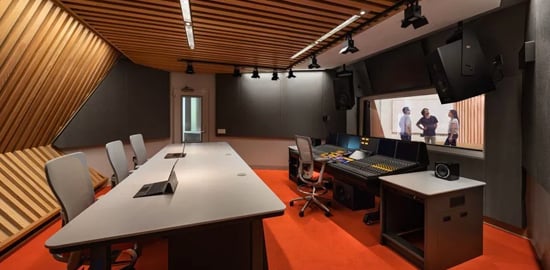 A massive plan 11 years in the making, the legendary Los Angeles radio station KCRW 89.9 FM became home to 11 complete Audio over IP studios thanks to a $38 million upgrade. At the backbone of these new studios are plenty of Axia mixing consoles, Telos Alliance xNodes, and more. Key Code Media was kind enough to provide the exciting inside look. View blog post.


1. Declipping 101: How to Open Up Your Sound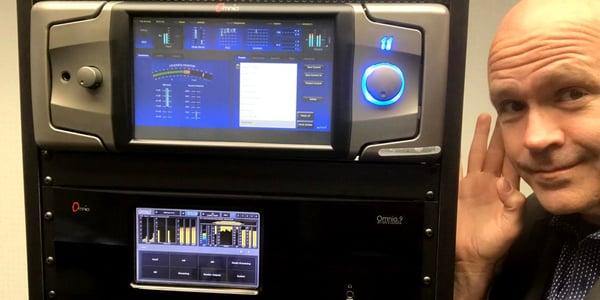 Finally, our most visited blog post of 2019 is from our own Paul Kriegler (Manager US Omnia) on the highly intriguing topic of declipping. Paul breaks down the purpose and benefits of declipping, as well as speaks on its origin from the Loudness War up through its very first introduction as a VST plug-in on the Omnia.9 in 2012. View blog post.


Did one of these blog posts spark an interest for you? Send us a quick message here and we'll be happy to discuss some options that fit your unique audio challenges.


Top 6 Telos Alliance Introductions 2019
Top 5 Telos Alliance Videos 2018
Top 5 Telos Alliance Blogs 2018
Telos Alliance has led the audio industry's innovation in Broadcast Audio, Digital Mixing & Mastering, Audio Processors & Compression, Broadcast Mixing Consoles, Audio Interfaces, AoIP & VoIP for over three decades. The Telos Alliance family of products include Telos® Systems, Omnia® Audio, Axia® Audio, Linear Acoustic®, 25-Seven® Systems, Minnetonka™ Audio and Jünger Audio. Covering all ranges of Audio Applications for Radio & Television from Telos Infinity IP Intercom Systems, Jünger Audio AIXpressor Audio Processor, Omnia 11 Radio Processors, Axia Networked Quasar Broadcast Mixing Consoles and Linear Acoustic AMS Audio Quality Loudness Monitoring and 25-Seven TVC-15 Watermark Analyzer & Monitor. Telos Alliance offers audio solutions for any and every Radio, Television, Live Events, Podcast & Live Streaming Studio With Telos Alliance "Broadcast Without Limits."
Subscribe

If you love broadcast audio, you'll love Telos Alliance's newsletter. Get it delivered to your inbox by subscribing below!