This original article has been translated from Italian.
Young People and Radio
During this particular period in time, the youth are using their creativity and energy to find solutions that allow radio to serve its audience even better. 19-year-old Timo Piredda, a very young and talented presenter on Radio MFY, has created a special format to entertain people during the quarantine, with the help of Axia from Telos Alliance.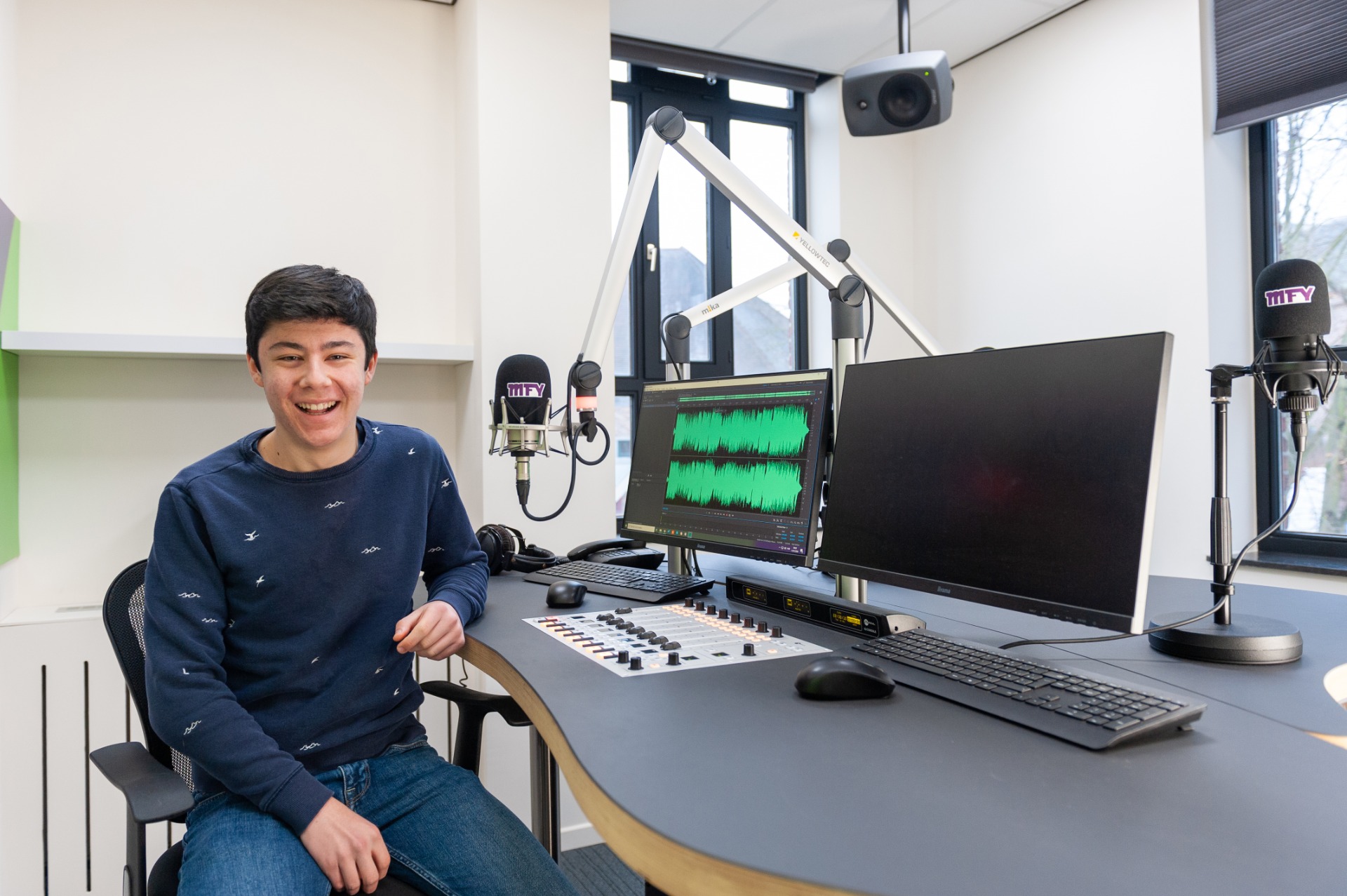 Timo Piredda at Radio MFY with Axia
Read More
Topics: Axia Audio, Radio Consoles, AoIP studios
A Broadcast Facility for Radio's Future
There is much discussion in countless venues about radio embracing its digital future, but there is one key part of the discussion that is being left out: creating digital-friendly broadcast facilities. Ones designed to produce and serve content (make radio!), while more highly engaging the audience that is listening over the air, online, and in non-real time (e.g. podcasts), both now and in the future.
Read More
Topics: Broadcasting, broadcast audio, AoIP studios, broadcast audio trends
Top Reasons to Start Your Facility's Transition to AoIP
Updated August 29, 2018
Telos Alliance invented AoIP for broadcast in 2003 when we introduced Livewire, which has since become the foundation for our Axia brand. Today, broadcasters across the globe use Axia products, powered by Livewire, in thousands of AoIP studios worldwide.
Broadcasters are now beginning to understand the benefit of the AES67 interoperability standard (based largely on our Livewire protocol), which is to help them proceed confidently into the future of broadcast using AoIP as a backbone. With AoIP infrastructure and AES67, equipment from multiple manufacturers is interoperable. Clearly, now is the time to engage AoIP at all levels of your broadcast workflow.
Read More
Topics: Audio over IP, AoIP networking, AoIP Upgrade, AoIP studios
Subscribe

If you love broadcast audio, you'll love Telos Alliance's newsletter. Get it delivered to your inbox by subscribing below!